While Bermuda is perhaps best known for our pink sand beaches, the island also offers a wide variety of beautiful public parks and gardens, along with a number of fascinating nature reserves, making our island a great stop for nature lovers.
Arboretum, Devonshire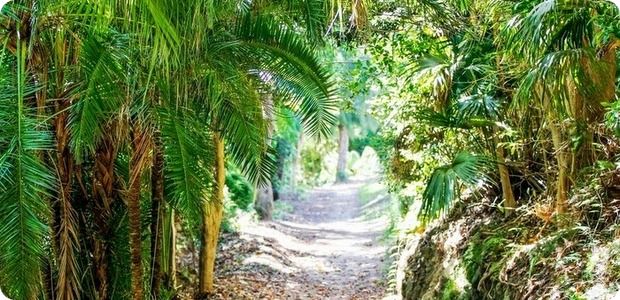 The Arboretum is a 22 acre public park in Devonshire Parish featuring a gazebo, an ornamental bridge, trees, open areas, shrubs, flowers, and more. Helping visitors to combine a love for nature with a love for healthy living, the park also offers 20 exercise stations and natural walking paths that make it a popular spot for local fitness enthusiasts
The park's area used to be a British army property before it was handed over to the Bermuda Government in 1951, giving it a uniquely historical feel, as well.
To access the Arboretum, you can take bus #3 that begins from Hamilton, heading for St. George, and get off. There is no admission fee, and scooter and car parking is available at the park.
Admiralty House, Pembroke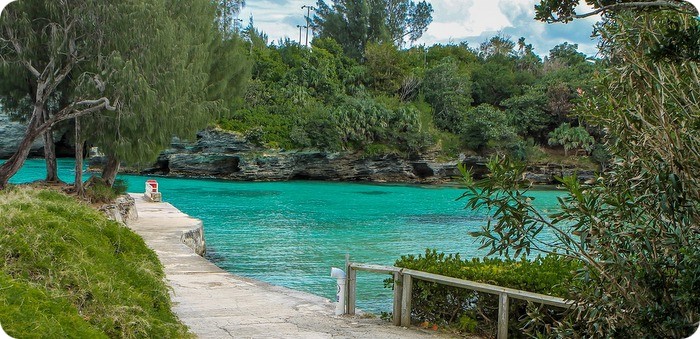 A popular place among locals, Admiralty House sits outside of the city of Hamilton, located at Spanish Point off of the island's North Shore. The property features several attractions, including the historic Admiralty House itself, along with a large park, hiking trails, and a beach at Clarence Cove.
The property was originally given to the Royal British Navy in the 1800s; a large home was built by the British in order to house their Admirals who were stationed in Bermuda. It has since become a public place, beckoning locals and visitors alike to enjoy its scenery and inviting waters.
Botanical Gardens, Paget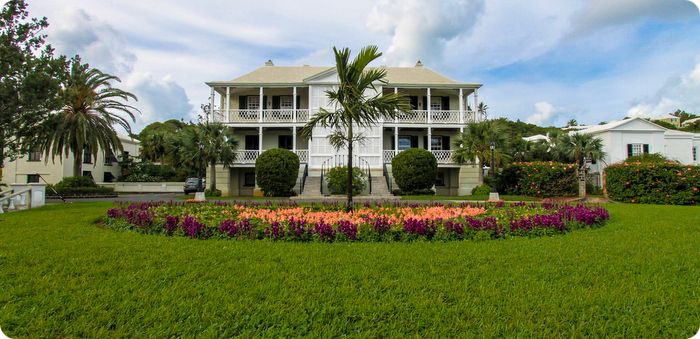 The Botanical Gardens were originally opened in 1898 containing only 10 acres of land, and as of this century encompass 36 acres filled with flowers, shrubs, and trees as well as "Camden" — the official residence of Bermuda's Premier — and the Masterworks Museum of Art. During a trip to Bermuda in 1980, the legendary singer John Lennon discovered the Double Fantasy freesia flower during a trip to the Botanical Gardens, which inspired him to name his last album "Double Fantasy."
Cooper's Island Nature Reserve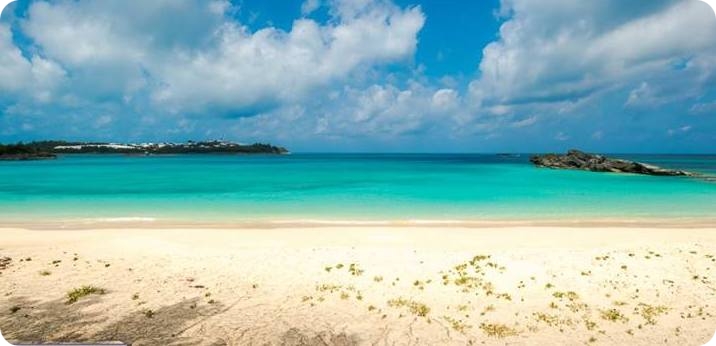 Located at the southeast tip of Bermuda, Cooper's Island is a largely undeveloped chunk of land that spans about 44.5 acres.
Featuring modern attractions such as a nature reserve and popular shallow water beaches open to the public, Cooper's Island was once occupied by the American military, before serving as the location of a NASA space tracking station. The small island remained restricted to the public until 1995 thanks it to many special uses.
The Cooper's Island Nature Reserve is a protected area of 12 acres of heavily wooded land playing host to a diverse range of plant and animal life. The reserve is flanked by a number of beautiful beaches, including the Clearwater Beach Park at Annies Bay to the north. The island's other beaches included Turtle Bay Beach, Well Bay, Fort Hill Bay, and Long Bay.
Hungry Bay Nature Reserve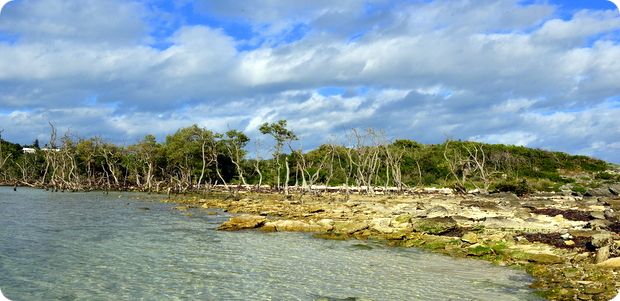 Bermuda's Hungry Bay is a tiny inlet around which can be found a National Park and a protected nature reserve, each of them offering a unique reason to visit this area of our island.
The park and reserve can be reached via land or directly through the bay, with a small wharf able to manage incoming boat traffic.
Spittal Pond Nature Reserve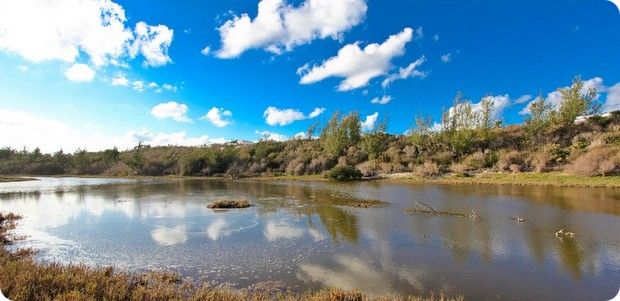 One of Bermuda's most spectacular open spaces, this 64 acre reserve is part of a necklace of wetlands along the South Shore, providing a diversity of habitats and an amazing variety of birds, especially during the migration seasons. It is Bermuda's largest bird sanctuary.
While home to many native and endemic plants, Spittal Pond has unique features such as Jeffrey's Hole, Portuguese Rock, and The Checkerboard, a geological formation of marine limestone with a distinct pattern of cracks.
Click here to check out a 360° photosphere taken at Spittal Pond.
Somers Gardens, St George's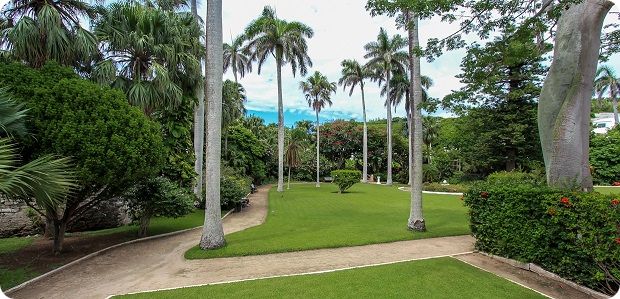 Located on the eastern end of the island, just a short walk from Kings Square in the town of St. George's, Somers Gardens is named after Sir George Somers, who captained the ship that wrecked off the reefs of Bermuda, leading to the island's discovery in 1609.
It is said that Sir George Somers asked to be buried in Bermuda, and his heart is buried somewhere on the grounds of what is now known as Somers Gardens.
Queen Elizabeth Park, City of Hamilton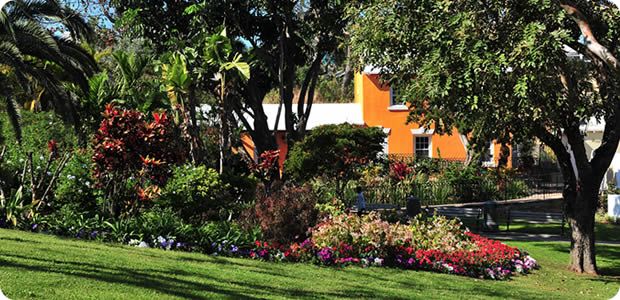 Located in the heart of theCity of Hamilton, Queen Elizabeth Park is one of the city's most well-used recreational areas, well-loved for its trees, pathways, and beautifully shaded gardens.
The park's garden was originally planned by William B. Perot, Bermuda's first Post Master. His home still sits quaintly in the park, though it has since been restored and opened as the Bermuda Historical Society Museum, making it a great stop for history buffs.
Queen Elizabeth Park was previously named Par-la-Ville Park, before being renamed in 2012 in celebration of Her Majesty the Queen's Diamond Jubilee.
Comments
comments