Offering one of the most unique contrasts in the world, the City of Hamilton blends small island waterfront charm with its position as a global business centre.
Behind the pastel-coloured buildings, businessmen in Bermuda shorts and breezy ocean winds, there are companies whose influence stretches across the world and who manage trillions of dollars.
Hamilton became Bermuda's capital in 1815 — after relocating from St George's — and has grown to become a vibrant city and one of the world's leading re/insurance centres.
If you have had an insurance payout because you've been hit by a hurricane or storm, it's probably been made possible by one of the companies based here.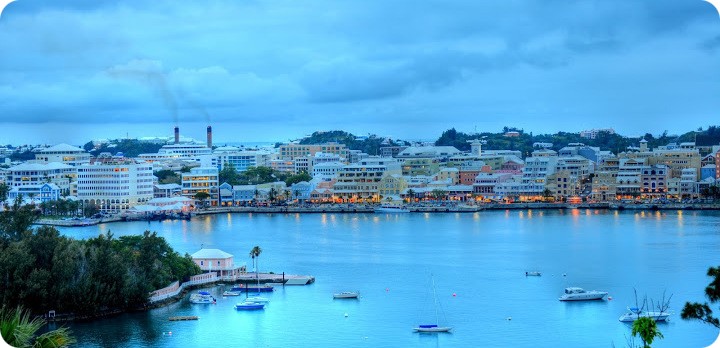 Over the years Hamilton, which is actually governed by its own elected Corporation, has grown as multi-national companies move here, but it retains an enormous amount of charm and history.
Small alleyways hold shopping and eating surprises, Fort Hamilton gives you a glimpse of the times when the British had heavily armed fortifications guarding the harbour, and Front Street offers plenty of wining, dining and nightclubbing on a beautiful waterfront setting.
And don't forget the shopping and all the designer labels that are on offer in the great shops, the cafes to relax in and watch the Bermuda world go by, or the parks and arts centres.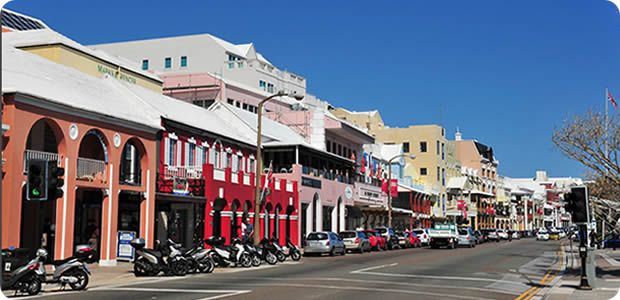 The City, like most things in Bermuda, is a smaller version than you may find elsewhere in the world, meaning you can comfortably explore the entire City during your visit here.
The City of Hamilton — not to be confused with Hamilton Parish — is within walking distance of hotels including the Fairmont Hamilton Princess, Rosedon and Royal Palms. If you are staying anywhere else on the island it is easily accessible by bus, ferry or taxi, with terminals located right in the heart of the City.
If you are arriving in Bermuda via a cruise ship which is berthed at the Royal Naval Dockyard, you can make your way to the City via bus or ferry, with the ferry offering the added advantage of spectacular views of Bermuda's shoreline. The "Blue" ferry route will take you directly from Dockyard to Hamilton, with ferries running from about 7am to 6pm.
Information on some of the various attractions in Hamilton is below; simply click an arrow to view more.
Comments
comments