Whether you want to learn about the deep maritime history of Bermuda, or simply get a look at some of the items and information that make our culture so rich, the many museums on our island deliver as much history as you can handle. Delve into Bermuda's past by paying a visit to any of our museums.
Bermuda National Gallery, City of Hamilton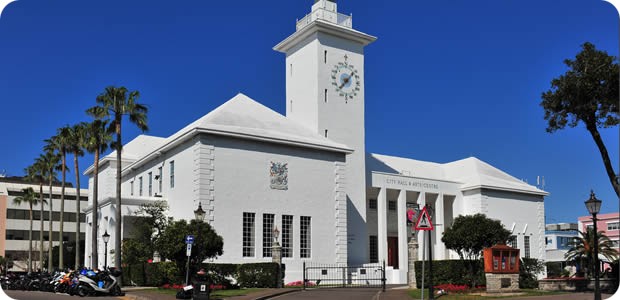 Both local and international artists are given the opportunity to shine at the Bermuda National Gallery, located in the heart of the island's capital city of Hamilton in the City Hall and Arts Centre. The collection of works featured here is varied and wide-ranging, with past and present efforts by artists from the island and around the world available to be experienced firsthand.
City Hall & Arts Centre
17 Church St, Hamilton, Bermuda
Tel: 441-295-9428
Email: director@bng.bm
Official Website
Bermuda Historical Society & Museum, City of Hamilton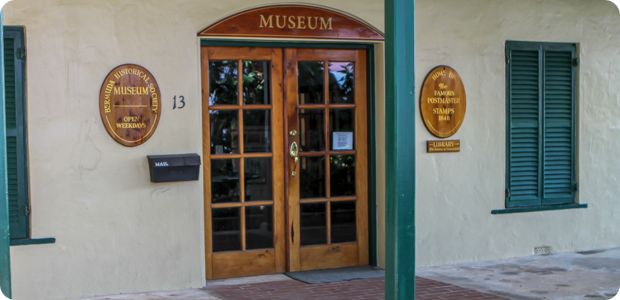 An excellent starting point for your adventure into Bermuda's history, the former home of the island's first postmaster now plays host to Bermuda Historical Society and Museum and the Bermuda Public Library. This facility houses thousands of books written about the island, large collections of microfilm newspapers dating all the way back centuries, and a small museum that houses relics from the past, including coins, maps, trade goods, and more.
13 Queen St., Hamilton
Tel: 441-295-2905
Tel 2: 441-295-2487
Bermuda National Trust Museum, St. George's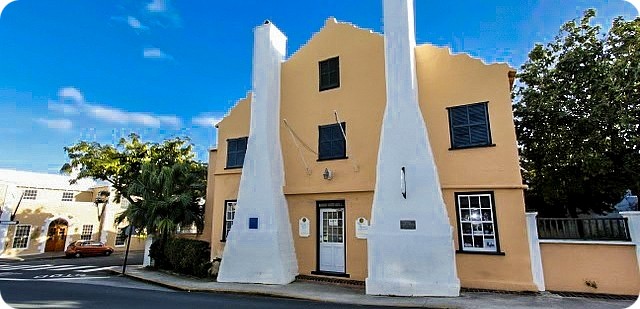 At the Bermuda National Trust Museum in St. George's, you'll have access to historic treasures that help to paint a picture of Bermuda's past, all in a quaint and accessible location that is as inviting as it is education.
The Bermuda National Trust is a charity, established in 1970, to preserve natural, architectural and historic items of importance and to encourage public appreciation of them by locals and visitors alike.
Bermuda Underwater Exploration Institute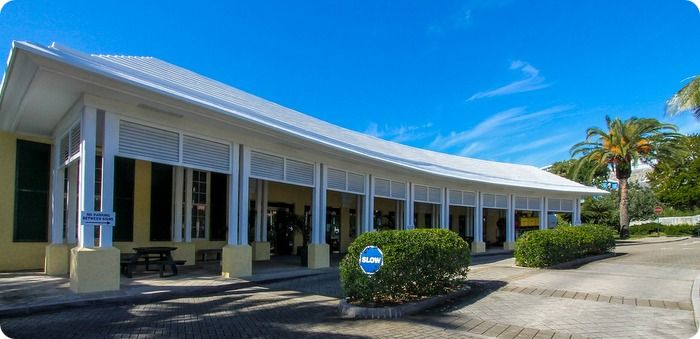 Exciting, amazing and educational – that's what the Bermuda Underwater Exploration Institute [BUEI] is all about. This centre of marine history and education helps to advance everyone's understanding of Bermuda's waters, with a focus on delivering information to people of all ages.
Despite our small size, Bermuda is a world class ocean exploration area, and BUEI serves to highlight some of the life and history found beneath the surfaces of our oceans.
As of 2014, the admission is $15.00 for adults, $12.00 for seniors, $8.00 for children up to age 17, while children aged 6 and under are free.
BUEI is open from 10am – 5pm on both weekdays and weekends and the last admission is at 4pm daily. It is located within walking distance of the City of Hamilton, and on bus routes #1, #2, #7 and #8.
40 Crow Lane, Pembroke, Bermuda
Tel: 441-292-7219
Email: info@buei.org
Official Website
Deliverance Replica, St George's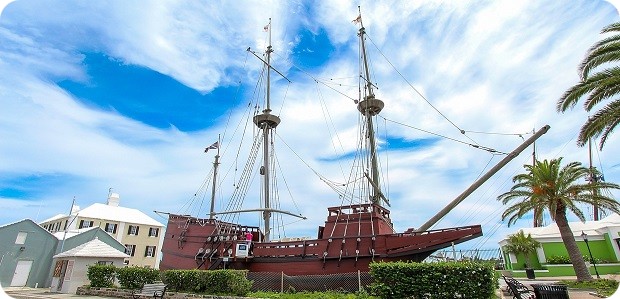 On Ordnance Island in St. George's, you'll find a full-sized replica of the ship Deliverance, giving you a glimpse into Bermuda's 400 year old history.
It was on the Deliverance, and another ship Patience, by which Sir George Somers and his crew completed their journey to Virginia in 1610, after initially being shipwrecked in Bermuda.
The Deliverance is open for visitors on Tuesdays, Wednesdays and Saturdays from 10:00am to 2:00pm. Admission is only $1.00.
Ordnance Island
St George's
Tel: 441-297-0045
Official website
Click here
to see a 360° photosphere of Ordnance Island in which the Deliverance is visible
Masterworks Museum of Bermuda Art, Paget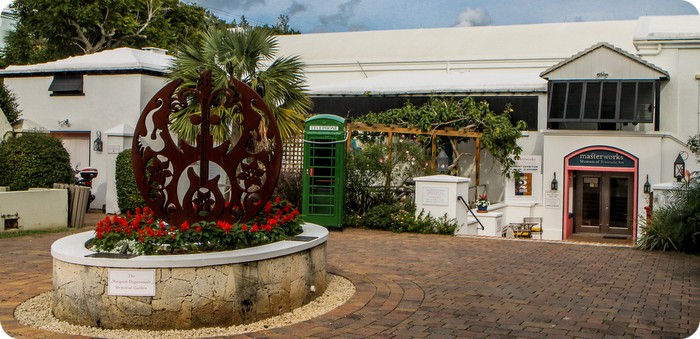 At the Masterworks Museum of Bermuda Art, you can experience Bermuda as seen through the eyes of artists like Winslow Homer, Georgia O'Keeffe, Charles Demuth, Jack Bush and Albert Gleizes among many others. Many of the paintings in the Bermudiana Collection are landscapes of our beautiful island paradise, and others reflect the unique warmth of Bermuda's people and cultural heritage.
Located in the Botanical Gardens in Paget, the Museum is open from Monday — Saturday from 10.00am til 4.00pm, from 11.00am til 4:30pm on Sundays and is closed on public holidays. The admission fee is $5.00, with children under 12 free.
183 South Road, Bermuda
Tel: 441-299-4000
Email: mworks@logic.bm
Official Website
National Museum of Bermuda, Dockyard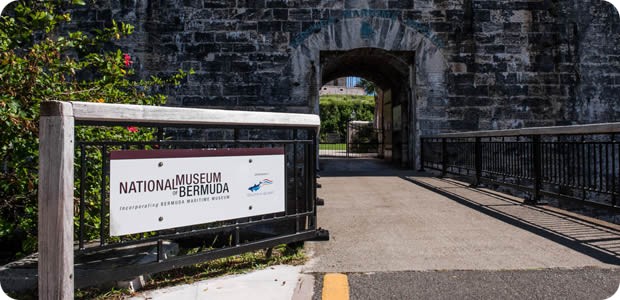 Queen Elizabeth II officially opened the National Museum of Bermuda — formerly Bermuda Maritime Museum — in 1975.
You can explore 500 years of local history and culture, displayed in military buildings of the 10 acre Keep citadel, including the award-winning restored Commissioner's House.
The largest Museum in Bermuda, there are more than 30,000 objects in the Museum's diverse collections, including photographs, documents, plans, books, oral testimonies, archaeological specimens, boats, ship models, and a wide range of maritime artifacts.
Located at the Royal Naval Dockyard, the museum garners approximately 50,000 visitors annually, making it the most visited museum in Bermuda.
The Museum's Spring and Summer Schedule sees the Museum open from 9.30am – 5.00pm every day, with the last admission at 3.00pm. The admission fee is $10.00 for adults, $8 for seniors, while children under 13 are free.
St. George's Historical Society Museum, St George's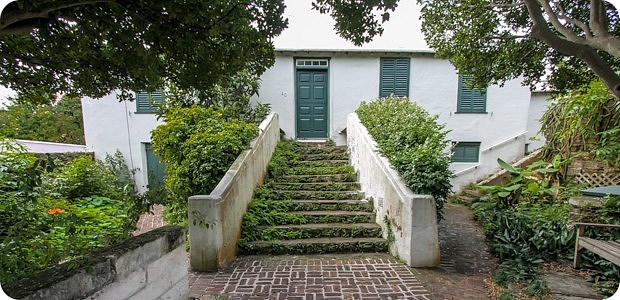 St. George's Historical Society Museum and Mitchell House is one of the island's oldest and most unique institutions. Built in the 1730s by a prosperous St. George's merchant, Major Walter Mitchell, for his nephew William, Mitchell House has retained all of its 18th century character and charm for your enjoyment today.
It is open from 10:00am – 4:00pm Monday through Thursday and Saturday from April through November. From January through March it is open from 10:00am – 4:00pm on Wednesday and Saturday only. The admission is $5.00 for adults, and $2.00 for children.
Tucker House Museum, St. George's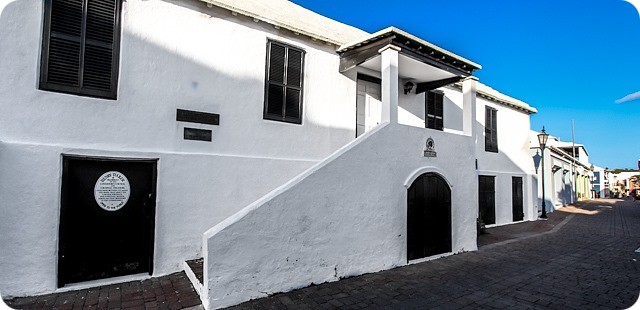 Offering an in-depth look at the life of a Bermudian in the 18th century, the Tucker House Museum resides in a home built on the island in the 1750s, now housing fascinating collections of historical pieces and artifacts for visitors to appreciate and learn from.
It is open on Wednesdays, Thursdays, Fridays and Saturdays from 11.00am – 3.00pm, and is closed on Public Holidays. The admission is $5.00 for adults, and $2.00 for children aged 6 to 18.
Verdmont House Museum, Smiths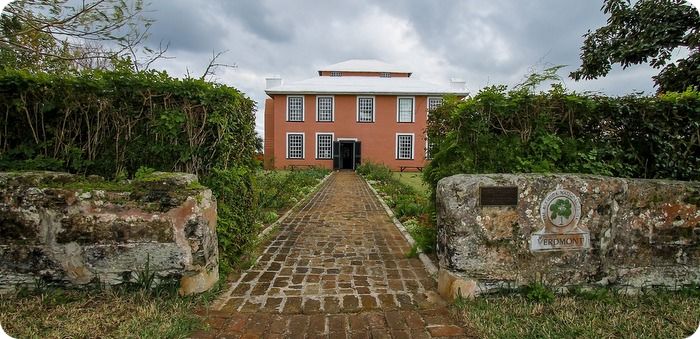 The Verdmont House Museum has remained virtually unchanged as a structure for nearly 300 years, making it the perfect place to visit in order to experience a piece of true island history.
Inside, visitors will find an extensive collection of antiques, including furniture, glassware, portraits, and even a child's nursery, allowing Verdmont House to pull you into the day-to-day life of a 17th century Bermudian family.
Comments
comments