Bermuda may be best known for its beauty and pink sand beaches, but there is also a special place on our island for animal lovers, with a wide array of species in the air, on land, and beneath the surface of the sea.
From watching sea turtles, swimming with dolphins, to horseback trail rides on our world class beaches and the sounds of our singing tree frogs, Bermuda is a nature lovers paradise.
Bermuda Aquarium, Museum, and Zoo: Flatts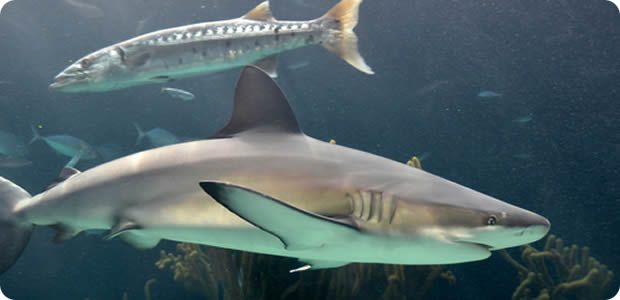 Located in Flatts, the Bermuda Aquarium showcases more than 200 species of fish and delicate marine invertebrates from our shallow coastal waters, spectacular northern coral reefs, and the deep ocean. The spectacular 140,000-gallon North Rock Exhibit showcases live corals and large predatory fish, including sharks and a black grouper.
The facility's Zoo displays over 300 birds, reptiles, and mammals from oceanic islands in lush, naturalistic exhibits with coastal walkaways and beautiful water vistas. To get to the Bermuda Aquarium, Museum, take either the Number 10 or Number 11 bus. The bus stops directly in front of the facility.
Whale Watching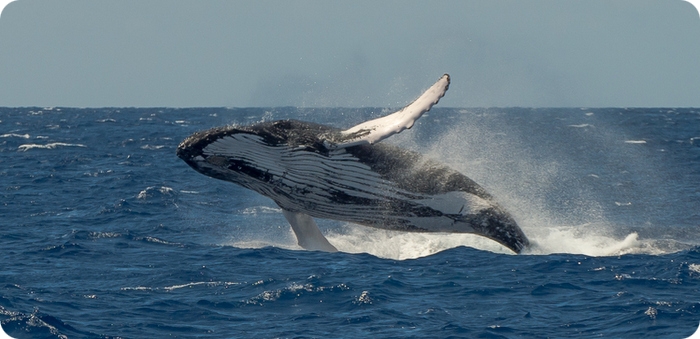 Bermuda is well-known for its population of traveling humpback whales that frequent our waters during March and April, giving you an unbeatable opportunity to observe one of the world's most majestic animals in action.
Whether you take a boat trip in order to get a close-up look, or you're lucky enough to see them from land while standing on our island's South Shore, there is simply nothing like getting a firsthand look at giant humpback whales in their natural habitat.
For more information:
Whales Bermuda
Watersports & Boating in Bermuda
Dolphin Quest: Dockyard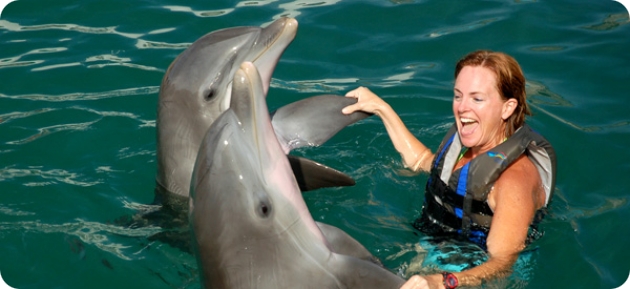 Located in the Royal Naval Dockyard at the west end of the island, Dolphin Quest is a place where people and dolphins can share the wonder of close personal interaction, with the west end location offering a programme where you can swim with the dolphins.
Dolphins can also be seen in the wild; if you find yourself boating in Bermuda's waters, keep your eyes open, as they have been known to follow boats on their ocean journeys.
Official Website
Official Brochure [PDF]
Horseback Riding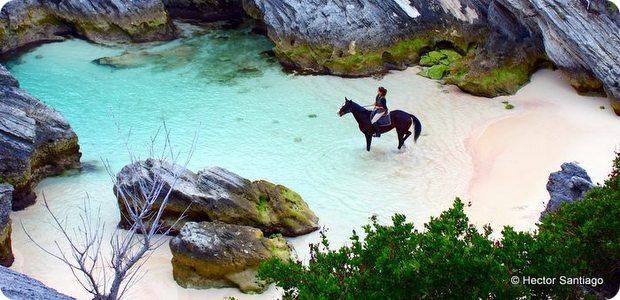 While observing Bermuda's many forms of wildlife can be a joy, a trail ride along the island's scenic south shore beaches will give you a uniquely Bermudian experience that you simply can't replicate anywhere else, making it a worthwhile way to explore what nature has to offer here.
Official Website: Spicelands Equestrian Centre
Official Website: Marquis Ranch
Official Website: Bermuda Horse Trail Ride
Turtles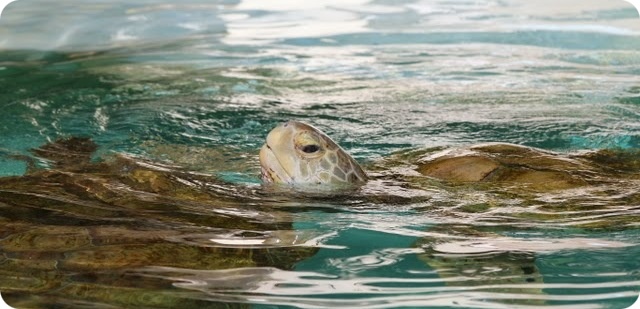 Turtles can be seen at the Aquarium, and can also be seen in the wild since Bermuda's pristine waters, lush seagrass beds and healthy coral reefs provide them with an ideal habitat. If you are out on the waters, you may very well catch a glimpse of our turtles.
Bermuda's waters are known to host five of the seven sea turtle species: green sea turtles, hawksbill, leatherback, loggerhead and Kemp's Ridley. A world leader in the conservation and protection effort, Bermuda has worked to protect their habitat for centuries.
If you rent a boat or head out on a fishing charter, you will see turtle signs posted warning of areas where turtles are likely to be, so boaters can slow down and ensure these gentle sea creatures come to no harm.
Singing Tree Frogs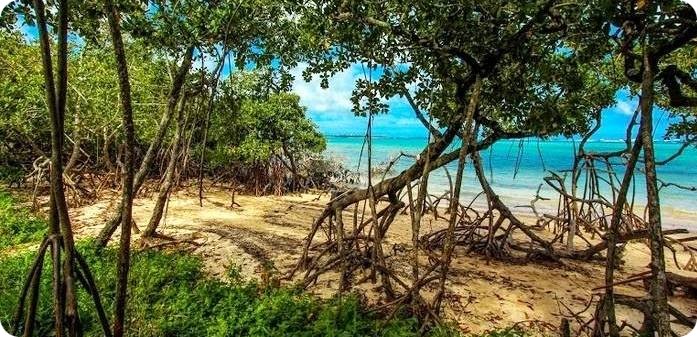 You won't have to seek out these creatures, they will make themselves known to you via their melodic singing at night. They are rarely seen, but the tiny creatures can definitely be heard.
The singing is the call of males trying to attract females, and this romance tends to happens whenever the temperature is over 70°F [21°C], making the sound synonymous with Bermuda's summer nights.
Although they are easily heard, these small singers are very hard to see, since fully grown adults are under one inch long.
It's a sound all Bermudians are accustomed to, having heard it as long we can remember. Visitors often notice it, and like the tree frogs, have been known to fall in love with this unique Bermuda summer sound.
Bird Watching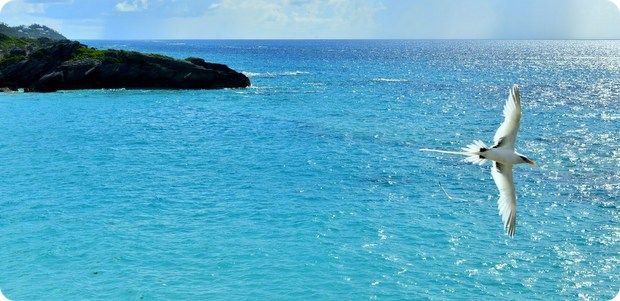 Playing host to more than 350 species of bird throughout the year, Bermuda offers a prime opportunity to observe and photograph some of the most majestic flying creatures on Earth. Our island is graced by a wide variety of birds, including many species that are difficult to catch a glimpse of anywhere else.
Website: Bermuda Audubon Society
Butterfly House: Devonshire Parish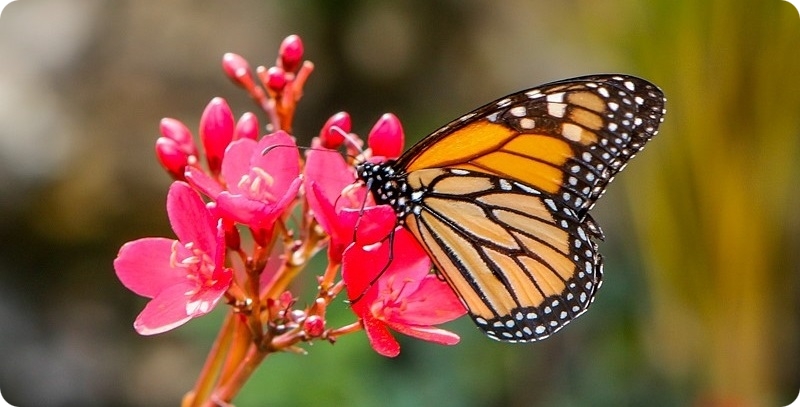 One of our wildlife viewing opportunities comes courtesy of the unassuming butterfly, with Brighton Nurseries in Devonshire parish providing visitors with the ability to observe the island's only endemic species, the Bermuda Buckeye Butterfly, up close and personal at their Butterfly House.
The Butterfly House is run by a local plant nursery that, while not aimed specifically at visitors, welcomes them with open arms when it comes to butterfly viewing. The Butterfly House is free to enter and is open to the public on Wednesday and Saturday afternoons, with viewing by appointment also available.
For more information about the Butterfly House, contact Brighton Nurseries by telephone at 441-236-5862.
Comments
comments