Despite covering an area of only 21 square miles, Bermuda still manages to pack in a number of full championship golf courses, giving you a wide variety of options when it comes to hitting the green for a day of driving and putting! Below, you'll find information on all seven courses, along with links to book your tee time as soon as you've chosen between them.
Whether you're looking to perfect your stroke or simply enjoy a care-free day in the midst of Bermudian beauty, the many unique golf courses to be found on the island offer you a variety of ways to spend a day.
From ocean-side courses that allow for a beautiful view of the Atlantic on every hole, to some of the most beautifully sculpted courses in the world, you'll find what your particular game needs here.
Belmont Hills Golf Resort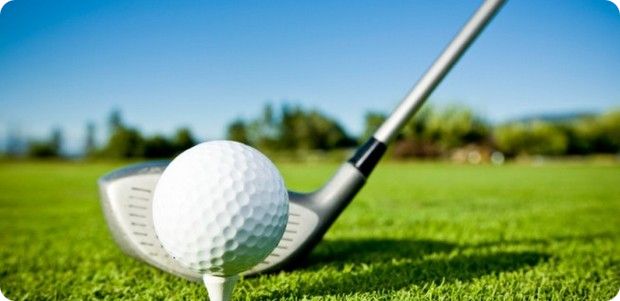 Boasting a resort and spa alongside a beautiful par 70 golf course, Belmont Hills is the ultimate destination for great golf and serious relaxation. The course itself features 18 holes interspersed with man-made lakes and a majestic waterfall, with full ocean views available along most of the course. A variety of holes makes for a variety of challenges, and the certified TifEagle greens are some of the best on the island.
25 Belmont Hills Drive
Warwick Parish
Telephone: 441 236 6400
Fax: 441 236 0694
Official Website
Ocean View Golf Course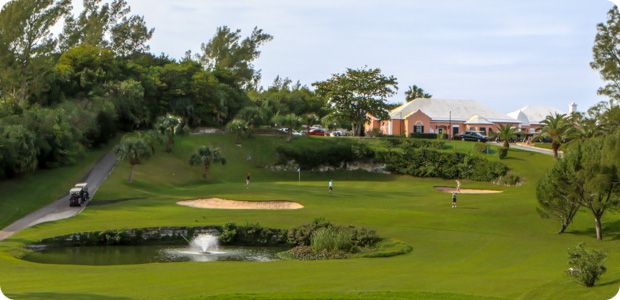 Boasting nine unique holes, Ocean View is a public golf course that offers something for avid and casual golfers alike, included elevated tees that provide stunning views of the surrounding water, a pro shop, and a superb driving range. Whether you're looking for a full day of golf or just want to sneak away to work on your swing, you'll find everything you need here.
2 Barkers Hill
Devonshire Parish
Telephone: 441 295 9092
Fax: 441 295 9097
Official Website
Port Royal Golf Course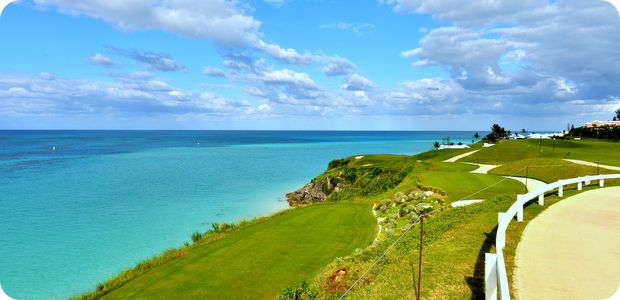 Located in Southampton Parish, Port Royal Golf Course was designed by brilliant golf architect Robert Trent Jones, and his genius shows in every details. Featuring 18 holes, this course combines unique terrain both natural and manmade, making for an incredible golfing experience at every hole. Whether a full 18 hole day is what you're after, or you just want to make a pitstop at the driving range, you'll also have access to on-site dining and a great pro shop.
5 Middle Road
Southampton Parish
Telephone: 441 234 0974
Fax: 441 234 3562
Official Website
The Bermuda Golf Academy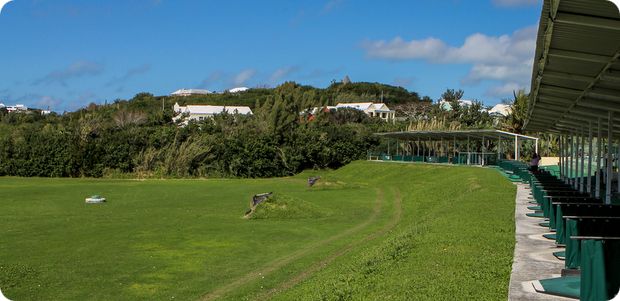 If improving your golf game is your goal, there is no better destination than the Bermuda Golf Academy and Driving Range, a facility that includes a full 18 hole chipping and putting practice course, 35 practice bays, and a 300 yard driving range, with expert instruction from PGA-level professionals is available each and every day. The entire grounds are landscaped fantastically, offering streams, small lakes, fountains, and even waterfalls for your viewing pleasure, no matter what activity you're undertaking.
Mid Ocean Club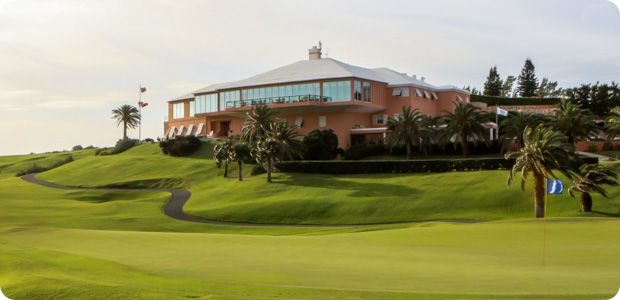 The private Mid Ocean Club offers an 18 hole course of championship proportions, providing a serious challenge for golfers of all levels, with a focus on the long game in its offering of six holes of over 400 yards at a par 4. The club itself provides on-site dining, guest rooms, easy access to beaches, and full-service tennis courts, making Mid Ocean a great place to getaway for a day or a weekend, whether golf is your main focus or not!
1 Mid Ocean Drive
Hamilton Parish
Telephone: 441 293 0330
Fax: 441 293 8837
Official Website
Click here
to check out a 360° photosphere taken at the Mid Ocean Golf Club
Tucker's Point Golf Club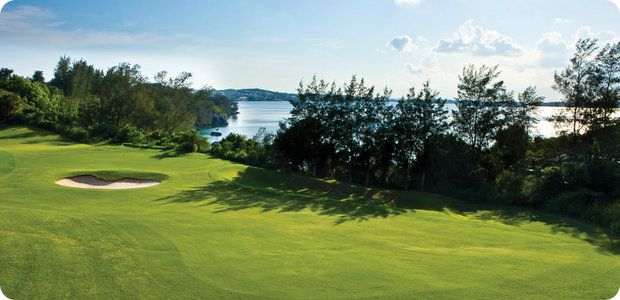 The recipient of a series of recent multi-million dollar upgrades and enhancements, Tucker's Point Golf Club's main draw is a beautiful 18 hole course designed by famed golf architect Roger Rulewich. Featuring fully contoured fairways, TifEagle greens, a driving range, practice putting greens, and incredible views throughout the facility, Tucker's Point is a great destination for either a full day of golf or a few hours spent working on the particulars of your game.
60 Tucker's Point Drive
Hamilton Parish
Tel: 441 292 6970
Fax: 441 298 4001
Official Website
Turtle Hill Golf Club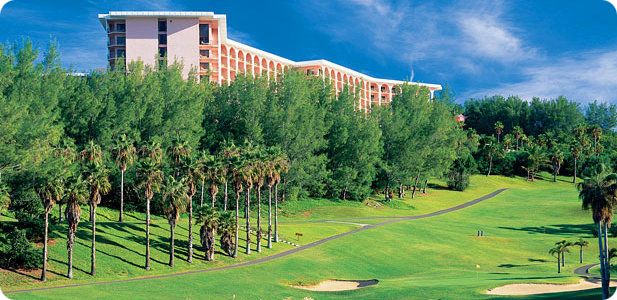 Formerly known as the Fairmont Southampton Golf Course, the Turtle Hill Golf Club provides a unique challenge to golfers with its heavily-bunkered greens, abundant traps and water hazards, and generally challenging obstacles, giving players the opportunity to work on their short game and accuracy in a variety of situations. Off the course, the club itself provides a pro shop, on-site dining, and other amenities.
18 South Road
Southampton Parish
Tel: 441 238 8000
Fax: 441 238 8968
Official Website
Comments
comments