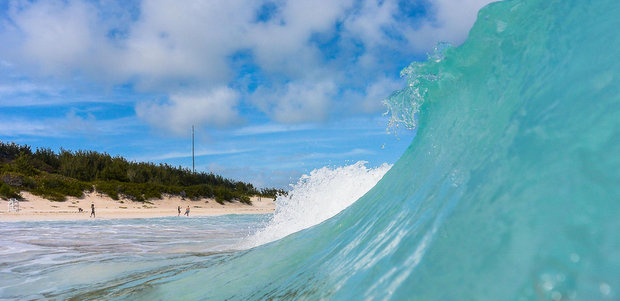 Bermuda is known for many things, but perhaps none more so than our famous pink sand beaches surrounded by crystal clear waters.
A result of tiny organisms known as foraminifera, combined with the billions of particles of broken coral and shells that have become part of the landscape itself, these pink beaches are a major draw for those looking to take in natural beauty even as they enjoy the sun and surf.
Being a subtropical island, Bermuda has many beautiful beaches to choose from, with some offering services such as active life guards, diving, snorkeling, and even food and beverages. Here is a look at some of the island's many beaches and what they have to offer you on your next visit
Achilles Bay Beach, St George's
Straddling the east end of the island and shaped like the heel of a foot, Achilles Bay offers a secluded small beach experience, as well as easy access to the adjacent Fort St. Catherine, giving you access to all of the sand, surf, and history that you can handle, not to mention the quaint and historic Town of St. George.
St George's Parish
Not located near a main bus route, within walking distance of Town of St George

Admiralty House, Pembroke Parish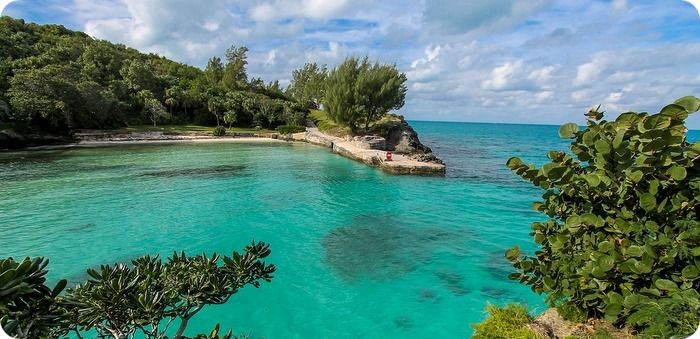 Located in Pembroke, this beach is one of the most popular summer spots for Bermudians, especially the young children who you will often see jumping off the nearby cliffs. You will have to walk through a park to get to the beach, and the walk back from the beach is up a hilly route, so be prepared to get some exercise! It is not located near any major hotels and set away from most other beaches.
Located approximately 2 miles from the City of Hamilton
Spanish Point
Pembroke Parish
Bus route #4 [
City of Hamilton
to Spanish Point] has a stop just outside the gate
Astwood Cove & Park, Warwick Parish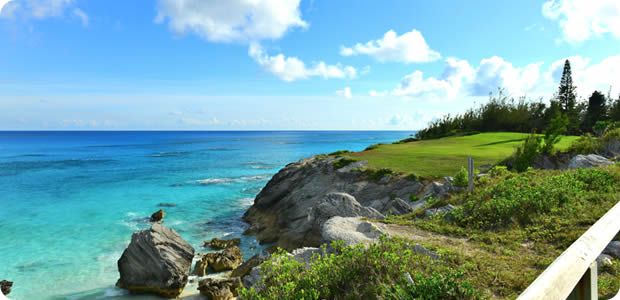 If you're looking for a little excitement with your ocean dip, Astwood Cove and Park offers a rocky shoreline that experienced swimmers will love, though its strong currents should serve as a deterrent to any amateurs and it isn't the ideal location to take kids to.
If tackling these more difficult swimming conditions isn't on your Bermuda to-do list, take the time instead to stroll around the beautiful park; the perfect place for a picnic or a casual walk, and you may even catch a wedding ceremony, with Astwood Park a popular spot for weddings.
Church Bay, Southampton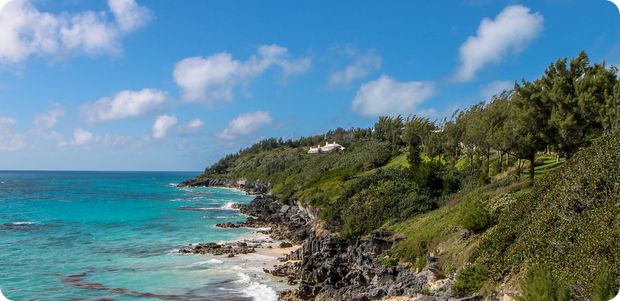 Known for its easy access to coral reef and the abundance of life that it supports, the pink sand beaches of Church Bay in Southampton Parish give way to just the kind of subtropical waters that marine life lovers will appreciate. Snorkeling gear is available to rent on-site during the summer months via Church Bay Beach Rentals – all you need to bring is your sense of adventure.
Clearwater Beach, St David's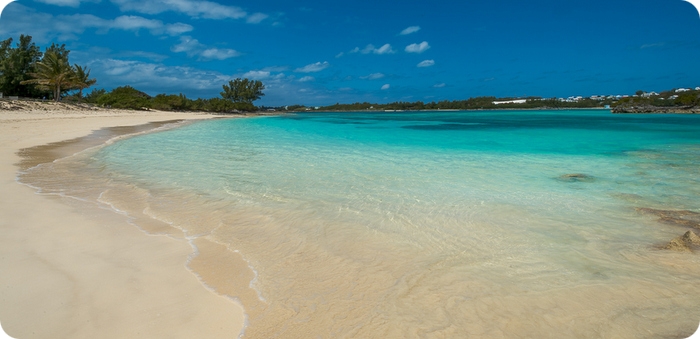 Formerly belonging to an airport, the land at Clearwater Beach and Park of St. David's Island was claimed in 1941 for use as an American military base, before finally being reclaimed once more in 1996 – this time as a public area. Now, the area plays host to to beaches, cycling and rollerblading trails, a playground for children, and much more.
Near Cooper's Island Road
St Davids

Horseshoe Bay Beach, Southampton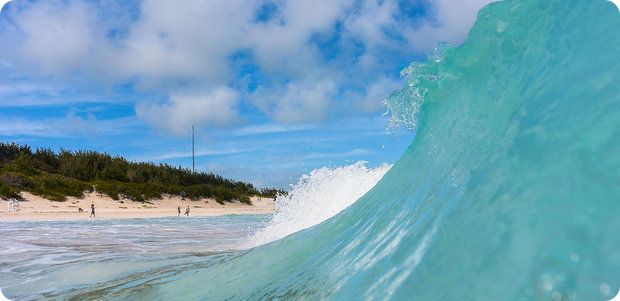 Horseshoe Bay Beach is the perfect family destination for those groups hosting people of a range of ages, and offers a concession stand with snacks and drinks. It is one of Bermuda's most well-known and popular beaches — which depending on your viewpoint might be good or bad. If you love people watching it's the perfect beach for you, but if you are looking for a quiet time you may want to head to a different beach as Horseshoe is known to be very popular during the summer.
Jobson's Cove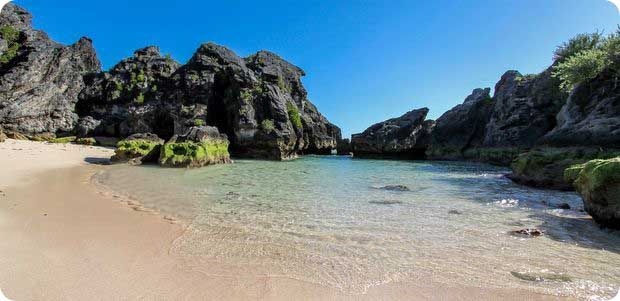 Considered one of Bermuda's most photographic areas, Jobson's Cove in Warwick Parish is a sheltered beach that offers visitors a truly picturesque place to swim, play, and relax in relative peace and quiet – just be sure that you bring your camera along, because this isn't a place that you're going to want to forget!
John Smith's Bay, Smith's Parish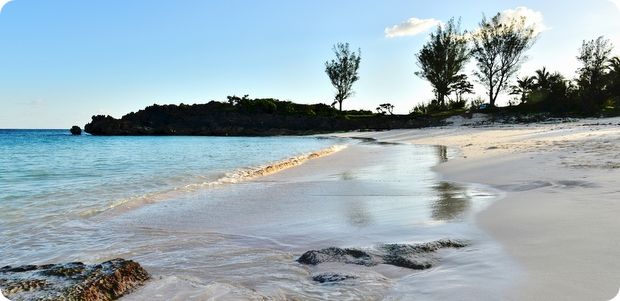 Named after Captain John Smith, an explorer who first produced a map of Bermuda in 1631, John Smith's Bay in Smith's Parish is set away from most the other beaches in Bermuda. Popular among locals, the shallow waters make a great place for kids to splash and play.
Smith's Parish
Located on
bus routes
#1 or #3
Click here
to check out a 360° photosphere taken at John Smith's Bay
Shelly Bay Beach, Hamilton Parish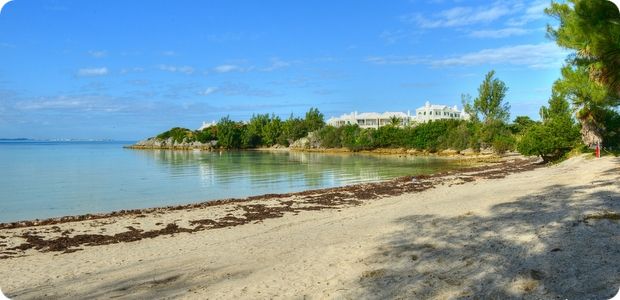 One of the most family-friendly beaches on the island, Shelly Bay Beach provides a very long stretch of warm, shallow water, making it the perfect place for children to enjoy the beach while parents relax in the sand.
Named after Henry Shelly, one of the crew members of the "Sea Venture" ship which wrecked off Bermuda's shores in 1609 leading to the island's settlement, the beach is extremely popular with families with young children.
Snorkel Park Beach, Dockyard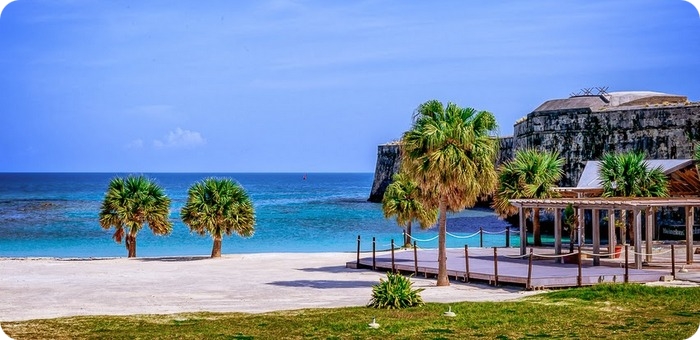 One of the most active and exciting beaches that Bermuda has to offer, the Dockyard's Snorkel Park Beach is a hub of activity all year round. Besides playing host to swimmers along its beautiful shoreline, you'll also find jet ski rentals, kayaking adventures, snorkeling groups, guided tours of the island, and much more, with Hammerhead's Bar and Grill and the Club SPB on site in order to provide a different kind of excitement after the sun goes down. This is the only beach in Bermuda with an entrance fee.
7 Maritime Lane
Dockyard, MA01
Within walking distance of the cruise terminals in Dockyard
Tel. 441-234-3100
Email: info@snorkelparkbeach.com
Admission starts from $5
Official website
Located on
bus routes
#7 and #8
Also accessible by
ferry
, with the blue and orange routes stopping in Dockyard
Somerset Long Bay, Sandys Parish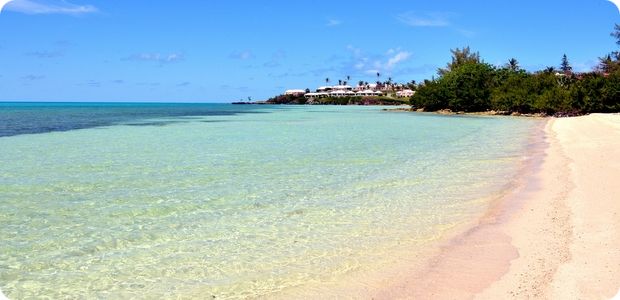 One of the more secluded Bermuda beaches, Somerset Long Bay is located at the western end of the island in Sandys Parish. The water remains quite shallow for up to about 100 yards into the sea, making it an ideal location for small children.
One of the closest public beaches to the Royal Naval Dockyard and the cruise ship terminals, the beach is located right next to the Somerset Long Bay Nature Reserve, offering a view of Bermuda's natural beauty.
Warwick Long Bay, Warwick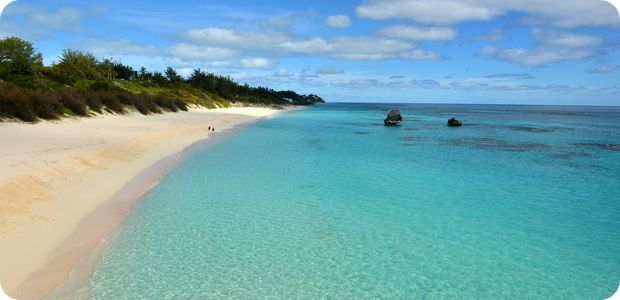 Long Bay Beach at Warwick Bay is another favourite spot for vacationers and Bermudians alike, providing an extensive beach that framed by steep cliffs and groves of Bay Grape and Cedar trees. The landscape allows for some privacy when you're just looking to relax, while snorkel rentals and the endless subtropical waters have something in store for those looking for some adventure.
West Whale Bay, Southampton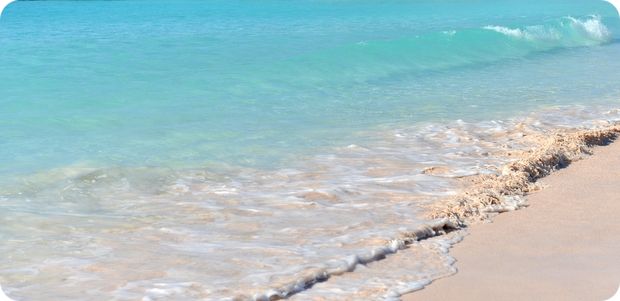 West Whale Bay in Southampton Parish is aptly named for the schools of humpback whales that are sometimes spotted during their annual migration past the area in March and April. Even when those majestic creatures are unavailable though, there is still lots of wildlife to take in; this beach offers one of the few spots where coral reefs are easily accessible by casual swimmers when the tide is sufficiently low.
Comments
comments