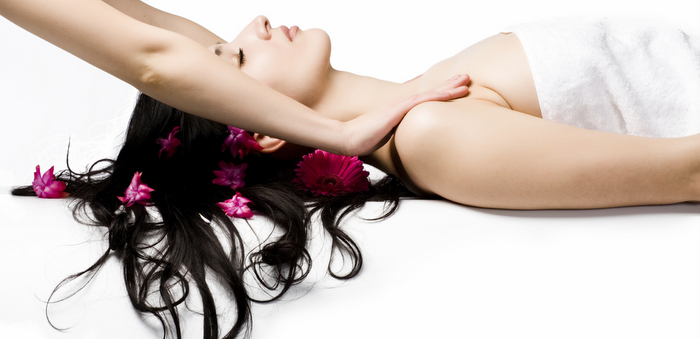 Bermuda has much to offer in the way of fun activities, but our peaceful island is also a great place to relax and unwind, making a personal spa experience the perfect way to slow down and treat your body well.
Our island has no shortage of spas ready to book you, many of them with features such as treatment rooms, relaxation lounges, fitness centres, pools and Jacuzzis, beauty salons, saunas, and much more – everything that you need to take the perfect day off in the name of recharging your batteries and pampering your hard-working body.
Willow Stream Spa at The Fairmont Southampton
Located in the Fairmont Southampton in Southampton Parish, this 31,000 square feet resort spa features 15 well-appointed treatment rooms, multiple relaxation lounges, a state-of-the art ocean view fitness center, indoor heated pool with stunning sun deck and Jacuzzis, beauty salon, plus private men's and women's locker rooms with steam inhalation room, sauna and signature Willow Stream Energy bath and beauty products.
Tel: 441 239 6924
Toll-free: 800 441 1414
Fax: 441 238 8968
Email: shp.willowstream@fairmont.com
Website
Spa Menu [PDF]
La Serena Spa at The Reefs
Located in The Reefs Hotel in Southampton Parish
Website
Spa Menu [PDF]
Natura Spa at Grotto Bay Beach Resort
Located at Grotto Bay Beach Resort in Hamilton Parish
Website
Spa Menu [PDF]
Ocean Spa at Cambridge Beaches
Located in Cambridge Beaches Resort & Spa in Sandys Parish
Website
Spa Menu [PDF]
Three Graces At Newstead Belmont Hills
Located in Newstead Belmont Hills Golf Resort & Spa
Website
Spa Menu [PDF]
The Spa at Rosewood Tucker's Point
Located at Rosewood Tucker's Point in St. George's
Website
Spa Menu [PDF]
Strands
Located in the City of Hamilton
Website
Spa Menu [PDF]
Gillians
Located in Devonshire Parish
Website
Comments
comments