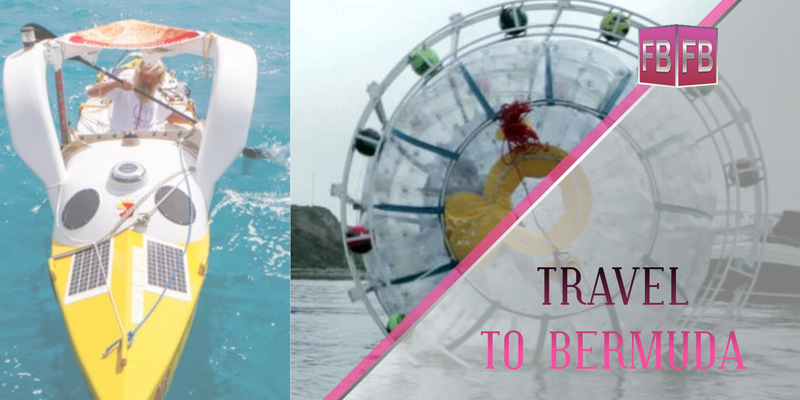 As the world is traveling less these days due to the Covid-19 pandemic, we take a look back at some of the more unusual ways some people traveled to Bermuda.
While Bermuda may be some 700 miles away from the closest land mass, that has not stopped people from trying, and in most cases, succeeding in traveling to the island in unique ways, ranging from a kayak, submarine, helicopter, speedboat to a plastic bubble!
1. In A Plastic Bubble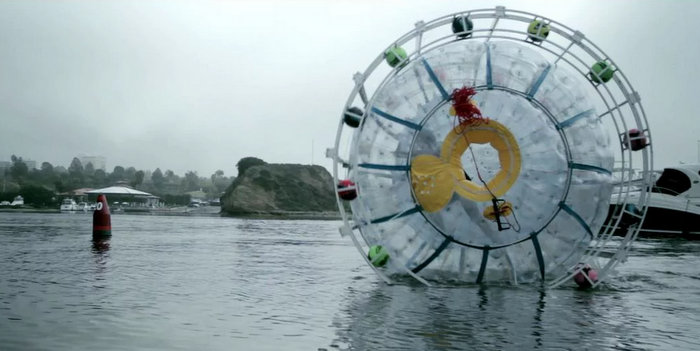 Granted it may not be the most successful method, but someone has attempted to travel to Bermuda in a plastic bubble. Reza Baluchi set out to sea from Miami with plans of reaching Bermuda in a self-propelled bubble. His attempt to make the 1,033 miles in a Hydro Pod bubble that let him run on water did not end too well, as he had to be rescued by the U.S. Coast Guard after being found floating in the bubble, disoriented and asking for directions to Bermuda.
2. In A Kayak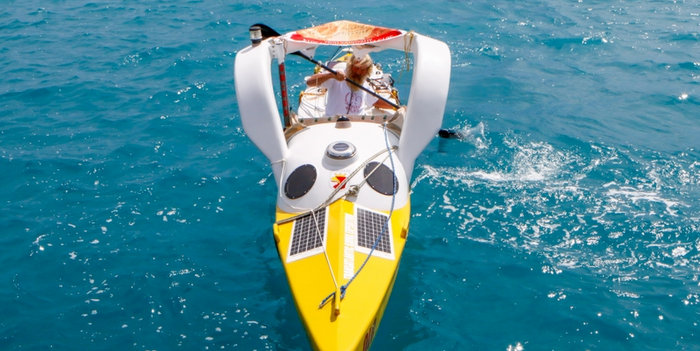 Cruising the open seas aboard a kayak, Aleksander Doba, a 67-year-old Polish adventurer, began his trip from Portugal in late 2013 and arrived in Bermuda in February 2014, some four months later, during an unplanned stopover. Mr. Doba was actually planning to head to Florida, but the rudder on his custom kayak broke in a storm, forcing him to make landfall in Bermuda in order to have his small vessel repaired. After six months at sea, the adventurer reached Florida, setting a new world record as the first person to complete a trip from Europe to North America aboard a kayak.
3. In a A Tiny Sailboat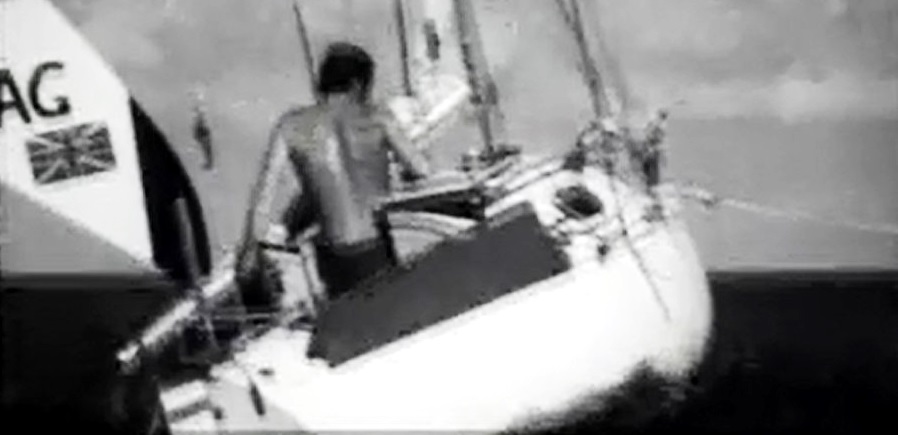 Sailing to Bermuda is nothing new, but one man's attempt stands out for the small size of his sea-crossing vessel, a 12-foot boat named "Sea Egg." John Riding left Plymouth, England, in July of 1964 in the "Sea Egg," arriving in Bermuda as he completed his transatlantic crossing. Following many adventures at sea, Mr. Riding and "Sea Egg" eventually met an unfortunate end, being lost in the Tasman Sea in 1973. No trace of the vessel or its captain has ever been found.
4. In A Mega Yacht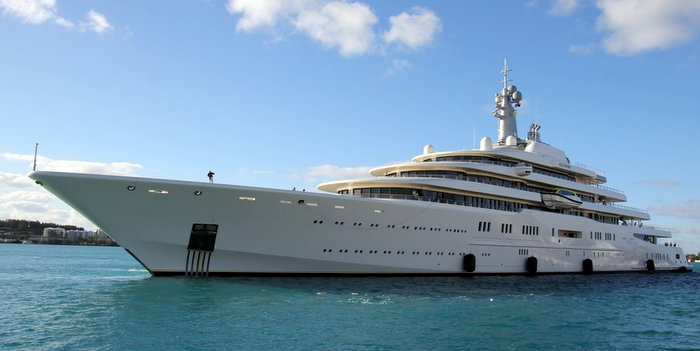 While it is a mode of transportation generally only available to the very wealthy, arriving in a mega yacht is perhaps one of the most stylish ways to travel to Bermuda. The boat pictured above is the "Eclipse", which is owned by Russian billionaire Roman Abramovich. The super-yacht is over 500 feet long and ranked as the largest privately owned super-yacht in the world until Sheikh Khalifa Bin Zayed Al Nahyan unveiled the 590-foot long "Azzam" in 2013.
5. Via Submarine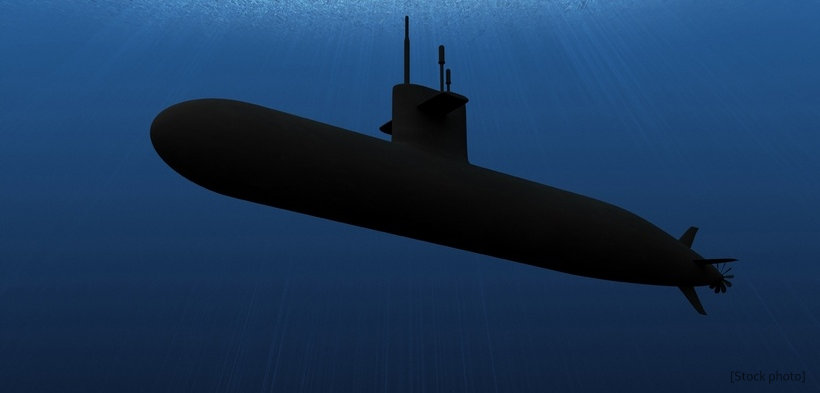 Back in the 1940s, submarines regularly traveled to and from the island thanks to a submarine base on Ordnance Island in St. George's. These days, however, submarines rarely visit, although our position in the mid-Atlantic does give us the opportunity to play host to the occasional submarine that visits due to an emergency.
6. In A Speedy Trimaran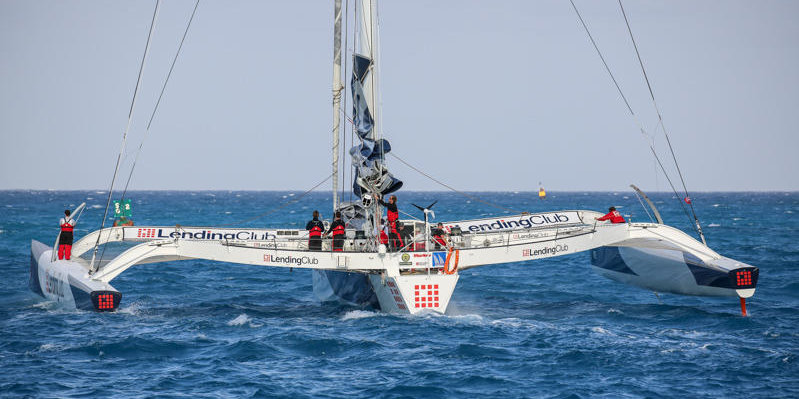 In April 2015, the crew on board the racing trimaran yacht Lending Club 2 set a new 635-nautical mile Newport to Bermuda sailing record, arriving in Bermuda just 23 hours, 9 minutes and 52 seconds after leaving Rhode Island. In the process, they shattered the previous record of 38 hours, 35 minutes and 53 seconds by a wide margin, setting the bar high for any who would attempt to break it.
7. In A Speedboat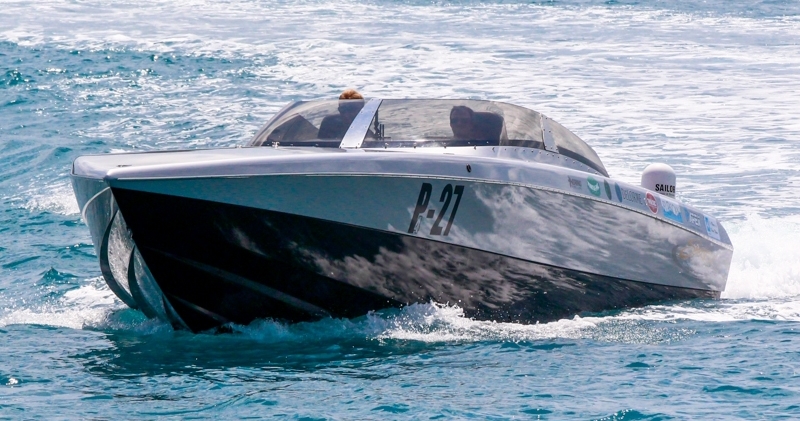 Marking an even faster way to travel to Bermuda by boat, Chris Fertig and Tyson Garvin set a new record in the 765 mile New York to Bermuda speedboat race in August 2013, making the trip in a time of 15 hours and 48 minutes. That impressive time – which broke the old Bermuda Challenge record by an hour – was achieved despite two stops along the way caused by issues to the boat's propellers.
8. Via A Blimp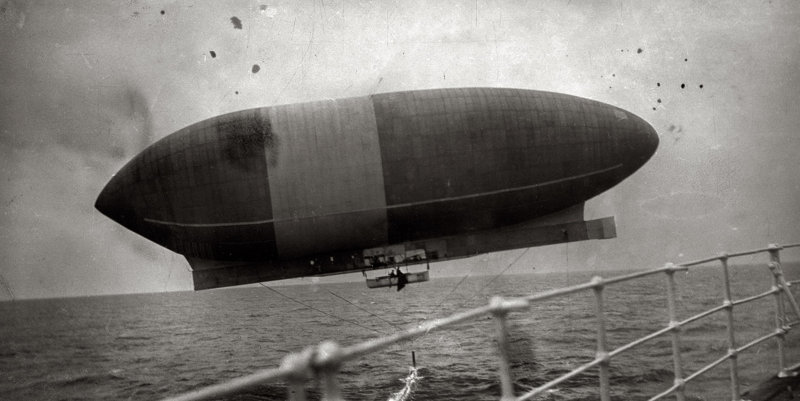 While airplanes and boats of all kinds are regular visitors to the island, there are some vehicles that simply aren't seen, blimps among them. That rule of thumb was broken in October 1910, however, when an attempt to cross the Atlantic in a hydrogen-filled blimp saw the craft forced down just off Bermuda due to engine problems. The mission was a failure, but all crew members – including a feline stowaway named Kiddo – were rescued.
9. Via Helicopter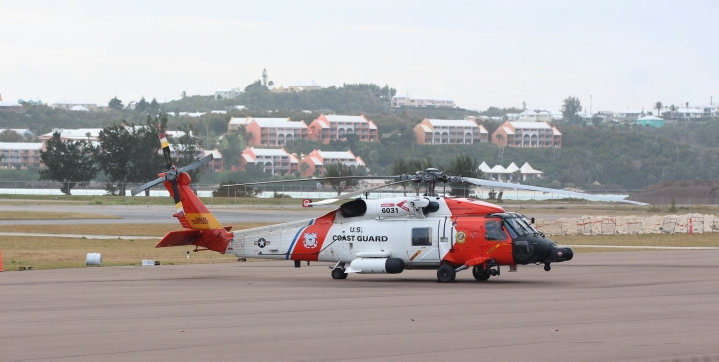 No matter how you get to Bermuda, the arrival itself usually marks a happy moment for our visitors, but that's not always the case where traveling by helicopter is concerned. With Bermuda some 700 miles away from the nearest land mass, we don't often see visits from helicopters – however they do occasionally arrive transporting sick passengers from nearby ships or dropping off people rescued from abandoned boats.
10. Splashing Down From Space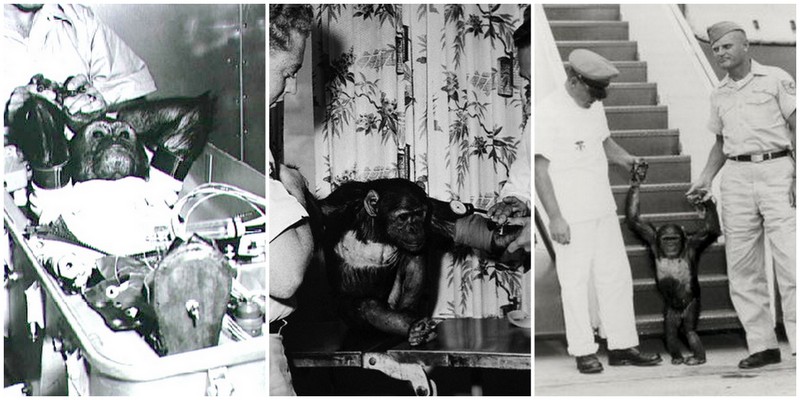 Marking the most unique – and literally out of this world – arrival in Bermuda is a splashdown completed by a chimpanzee named Enos aboard a NASA capsule in 1961. In a dress rehearsal for John Glenn's historic 1962 orbital flight, the young chimpanzee was scheduled to complete three orbits, but was brought back after the second orbit because his spacecraft was not maintaining proper attitude. Enos jumped for joy and ran around the deck of the recovery ship USS "Stormes" which retrieved his capsule off Bermuda, enthusiastically shaking the hands of his rescuers.
Comments
comments