With 11 routes covering only 21 square miles, Bermuda's public bus system is exactly what you need to get from place to place quickly and efficiently – especially if you're on a budget.
Our renowned pink and blue buses run from morning til early evening in order to deliver you to the island's many visitor destinations, allowing you to indulge in your favorite locales and activities with minimal effort and cost.
On the east end of the island, pictured in the bus route map below, bus routes 1, 3, 6, 10, and 11 provide visitors with quick and easy transport along each of the available major routes, giving you access to attractions including from the historic town of St. George's.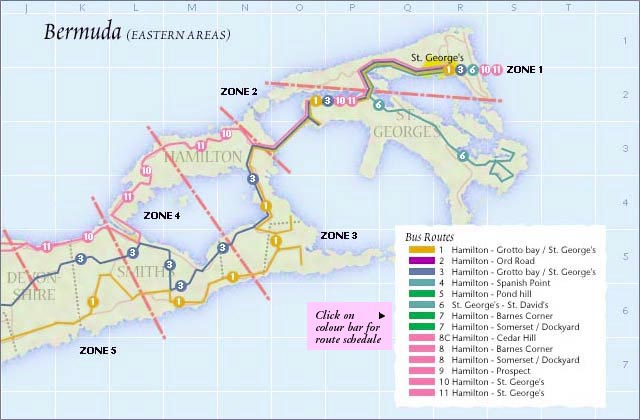 On the island's west end, pictured in the bus route map below, all 11 bus routes function in order to take passengers to and from Bermuda's capital city of Hamilton and the west end of the island, where the Royal Naval Dockyard is located.
All told, whether you choose to utilise public buses, ferries, rented scooters, or taxis to get around the island, you'll find that everything that we have to offer is at your fingertips at any time of the day.
To learn more about Bermuda's transportation options, click here. To learn about the attractions and activities that we have to offer to visitors, click here.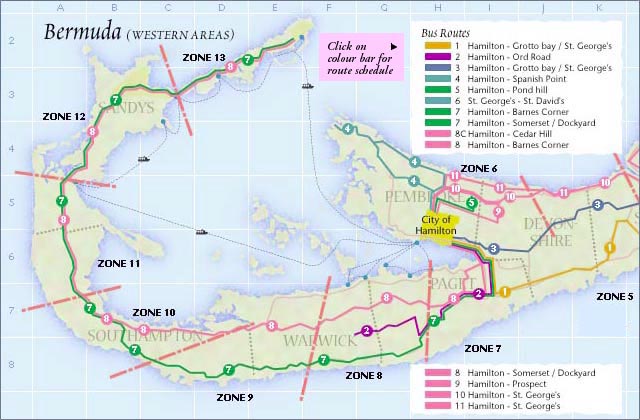 – Maps courtesy of the Department of Transportation
Comments
comments