Judith Paixao, a woman with strong connections to the island, has found a way to transform already beautiful Bermuda sea glass into even more extraordinary pieces of art, with her sea glass Christmas trees serving as a unique way to show off holiday spirit.
Ms. Paixao, whose son married a Bermudian woman in 2010, has served as an artist in residence at MasterWorks, with her husband, filmmaker Kevin Lombard, serving in the same position.
The two spent their time focused on sea glass, hunting it for its potential in art even while creating a documentary centered on the beautiful gems.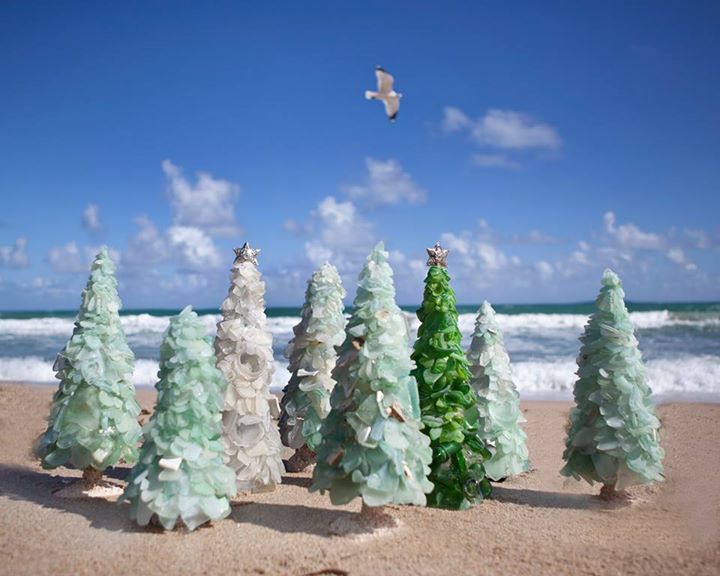 Regarding the unique Bermuda sea glass that she uses in her pieces, Ms. Paixao said, "The glass that I collect is small in nature to use for jewelry; usually what I collect in a day fits in my pocket – I far prefer to find the small gems.
"The Christmas trees have special pieces of glass from Bermuda, but much of the large glass comes from the Chesapeake, Long Island Sound in Connecticut, and the Bahamas.
"A little – and usually a lot – of Bermuda goes in to everything that I make."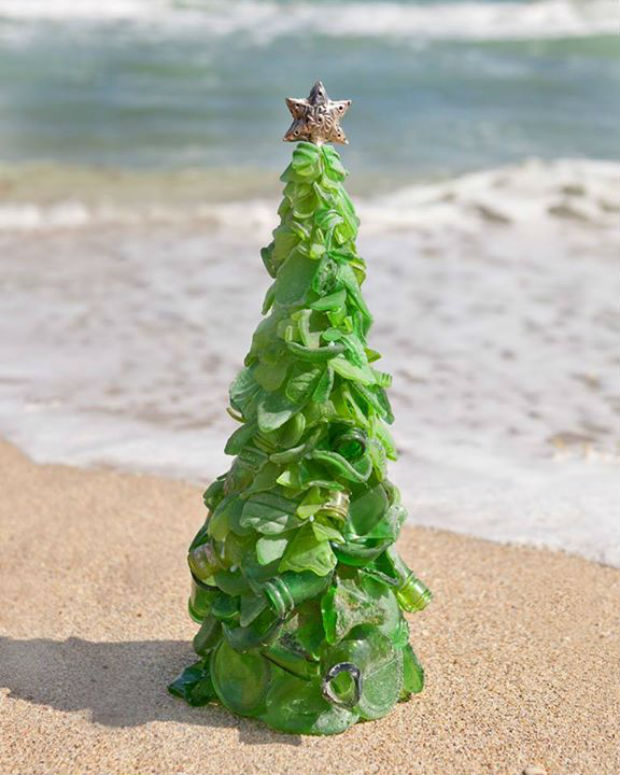 When asked how she got started making her glass Christmas trees, Ms. Paixao said, "My mother was an art teacher and I grew up on and around the water. I am deeply inspired by sea glass.
"Several years ago I wanted to make something special for my mother for Christmas and, while searching for glass in the Chesapeake, I noted that many of the pieces of glass resemble tree boughs.
"The idea for the tree was then formed and I've been making them ever since."
"I am a sea glass jewelry artist. We live on a sailboat and so travel along the coastline and throughout the Bahamas. I work collaboratively; people design their own jewelry and I then make it for them.
"I am so inspired by what others create; typically people think that they can't design or that they're not creative, so I love freeing them from this misconception."
For more information on Ms. Paixao and to purchase her work, visit her Etsy page. Click here to learn more about art in Bermuda, and click here for more information on the island's art galleries.
– Photos courtesy of Kevin Lombard
Comments
comments