The Green family have purchased the former HSBC Building on Front Street in Hamilton, and said the property will be "comprehensively renovated and renamed Point House."
The Green Family — who also own the Hamilton Princess — said the plan is to make the building "more visually attractive," with the ground floor to provide retail and leisure space, while the upper floors would be leased to office tenants.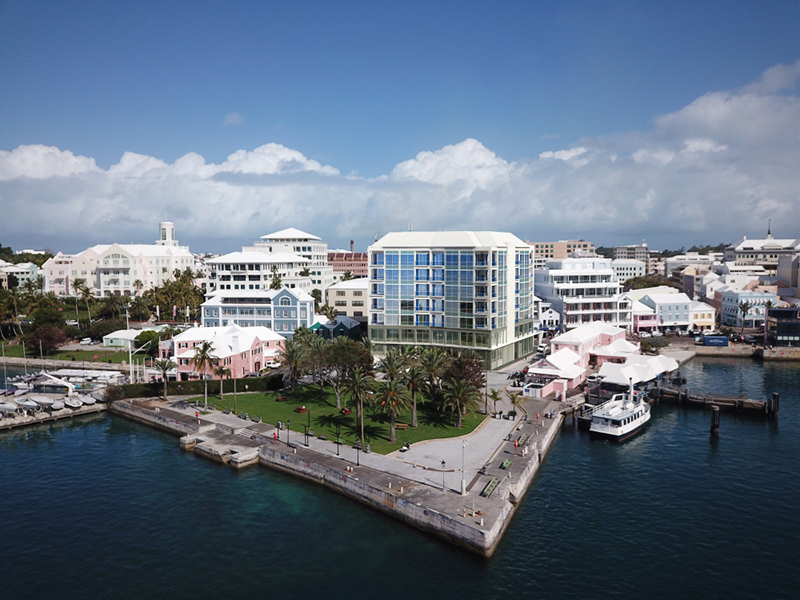 "Botelho Wood Architects have been retained to re-design and renovate the 80,000 sq. ft building. The design brief being to once again make the building the central point of Front Street with a more aesthetically attractive external design while completely reworking and modernising the interiors for both current and future discerning Bermuda office tenants," a spokesperson said.
"It is intended that the ground floor should provide some retail and leisure space, with access directly from street level and offer magnificent views of the harbour. A separate and distinctive entrance will cater for the upper floors, which would be leased to office tenants.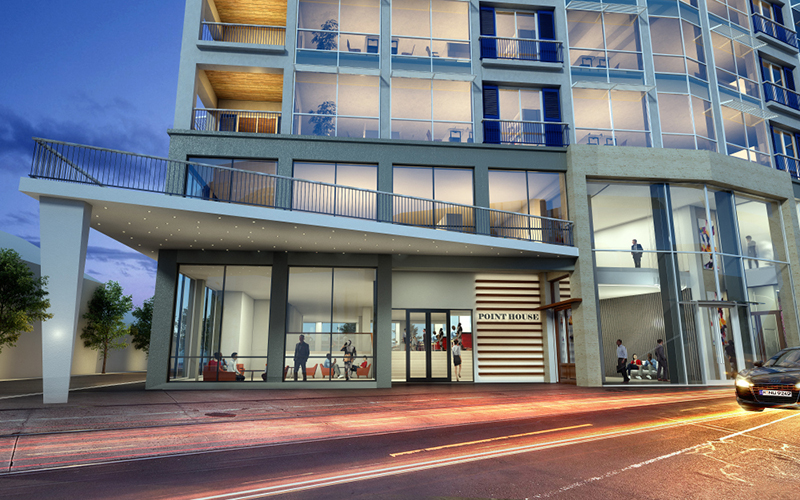 "The outside of the building will be made more visually attractive with a substantial addition of glass. There are plans to incorporate distinctive design features, such as a sculpture underneath a new canopy on Front Street, which would provide shade and weather protection to pedestrians and patrons of the building.
"Balconies will be added throughout the building to add outside space and additional cachet to the offices. The offices are planned to have increased levels of natural light and boast unrivalled views up and down the harbour. Some underground parking is also planned."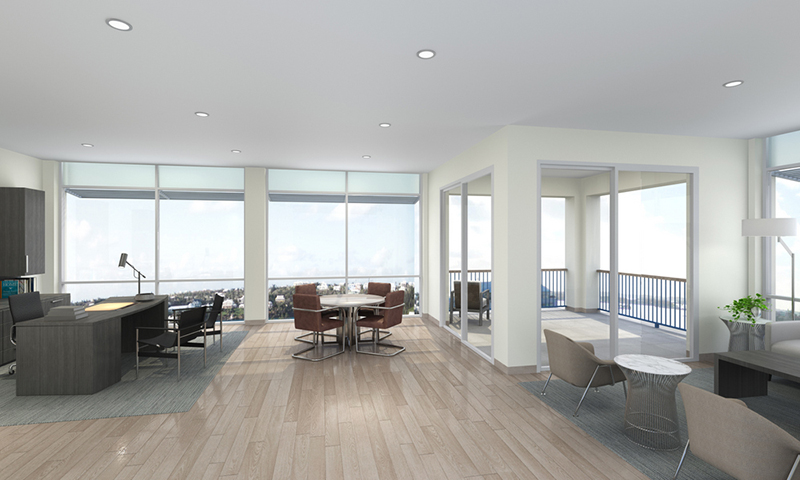 Alexander Green, on behalf of the Green family, said: "We are pleased to be able to announce this exciting new office and retail development in Hamilton. We are confident that Point House will be an attractive, first-class addition to Front Street and to the city's economy."
The building will be made fully accessible and will be equipped with low-energy and energy efficient lighting to ensure sustainability, the Greens noted.
The renovations are expected to take 18 months to complete, once ground is broken on the project. All rental enquiries should be directed to Penny MacIntyre at Rego Sotheby's International Realty at [441] 299-1508 or on email pmacintyre@regosir.com.
Comments
comments