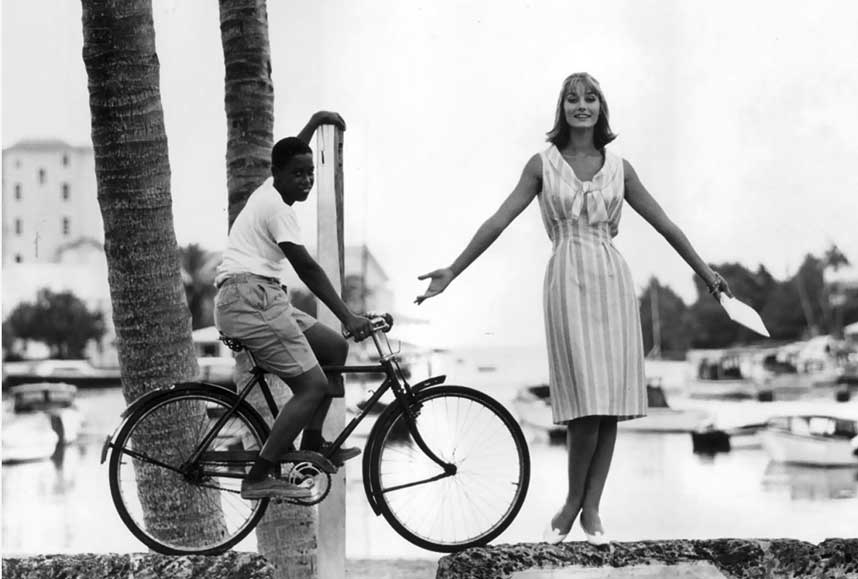 Three years before Sean Connery's James Bond was smitten by her, British model Tania Mallet was stopping traffic in Bermuda — literally — during a Vogue photo shoot.
Ms. Mallet, who played Tilly Masterson in Goldfinger, a sexually ambiguous character who became the first Bond girl to rebuff secret agent 007′s supposedly irresistible charms, was photographed in Bermuda by celebrated French lensman Eugene Vernier for a 1961 fashion lay-out.
Monsieur Vernier shot Ms. Mallet, his favourite model, at various scenic spots around the island, but a playful photograph he took of her standing on the wall leading into Flatts Village along with a young Bermudian admirer became instantly iconic and was reproduced in newspapers around the world.
The 1961 photo from Vogue showing Tania Mallet posing in Flatts, Bermuda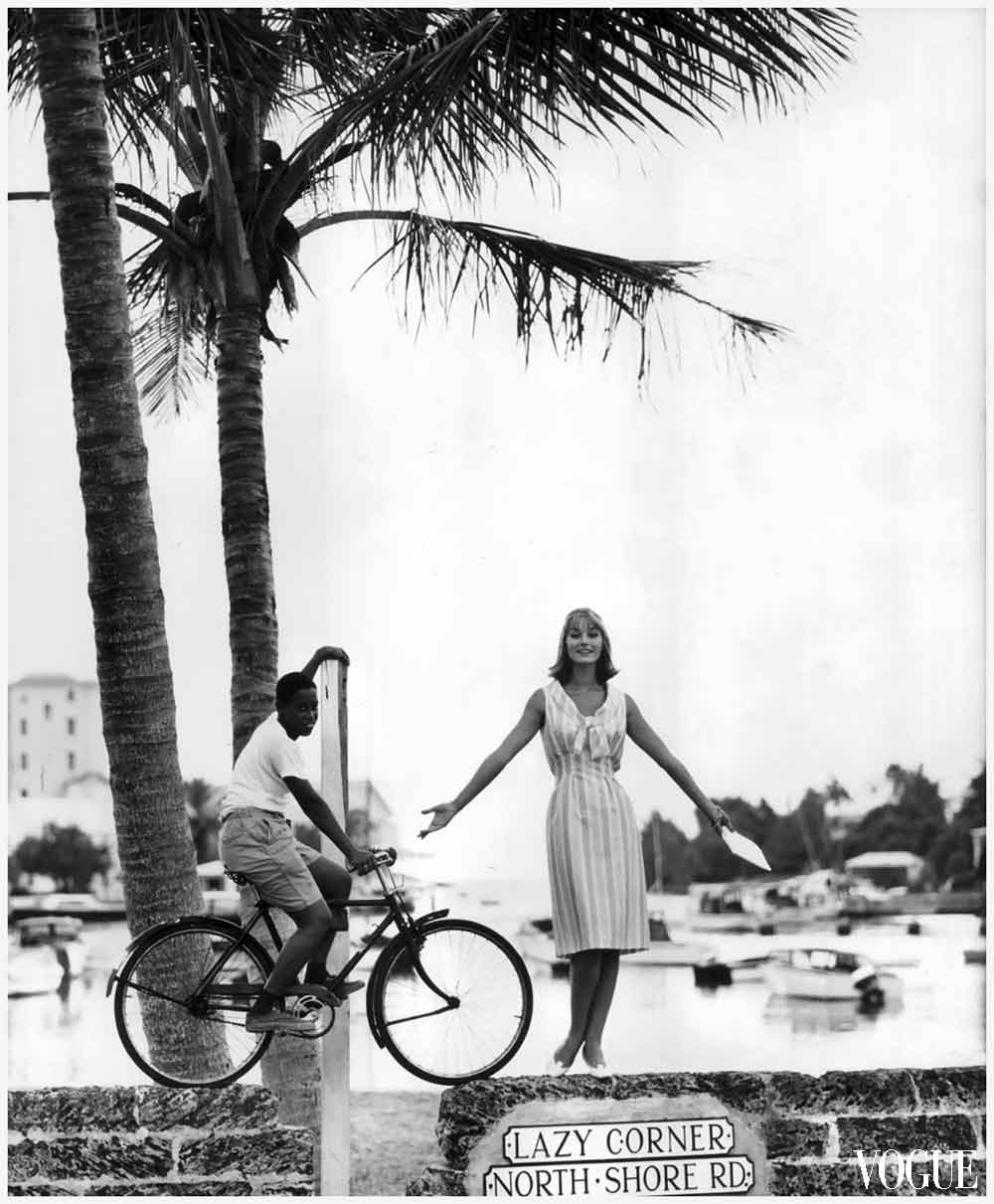 The photograph's world-wide popularity helped to seal Ms. Mallet's standing as one of the top new faces of the early 1960s.
Born to a millionaire father and a Russian mother in 1941, Ms. Mallet was educated in both France and England. She joined the Lucy Clayton school of modelling in London and by the early 1960s had become one of Britain's most famous models, with her photographs appearing in such publications as "Vogue" and "Harpers" on several occasions.
According to Ms. Mallet, she got the role of Tilly Masterson in Goldfinger when someone sent a photo of her in a bikini to Bond producer Cubby Broccoli.
The character, who is out to avenge the death of her sister, Jill [Shirley Eaton], murdered by Auric Goldfinger in the film's opening sequence, was herself killed off when the villainous title character's henchman Oddjob [Harold Sakata] hurled his steel rimmed hat at her.
Tania Mallet on the cover of the July 1961 Vogue issue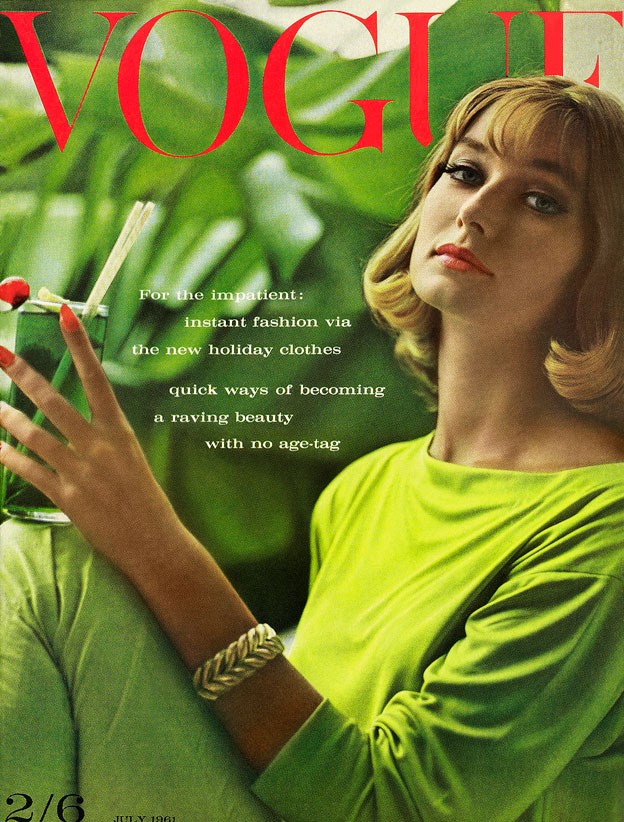 Despite the film's phenomenal success, Ms. Mallet did not enjoy acting or the filmmaking process and Goldfinger would be her only major big screen appearance.
Ms. Mallet currently lives in England with her second husband. She still attends autograph signings at James Bond fan events.
Comments
comments