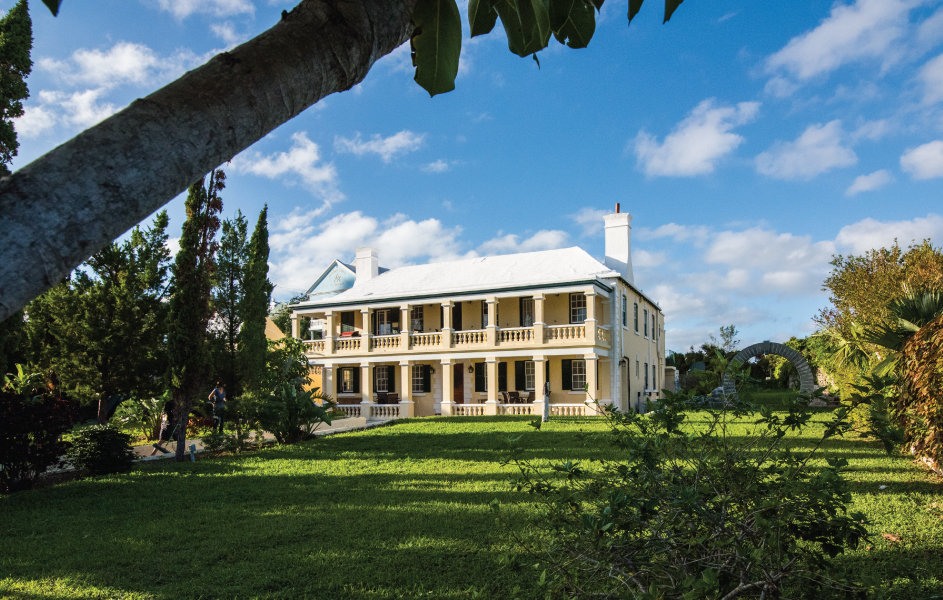 The uniquely quaint Aunt Nea's Inn in Bermuda's town of St. George's has recently undergone extensive restorations, breathing inspiring new life into the historic property even while giving future visitors even more to look forward to when paying the Inn a visit
With the renovations now completed and the Inn open for business, visitors can expect no less than six updated rooms, including three King Size rooms, one Queen Size room, one room with two double beds, and one Apartment Style room with a Queen Size bed and separate living area with kitchenette.
Room amenities include a 43″ flat screen TV with cable television, ensuite bathroom with Basic Earth Botanicals amenity kit, a shower, mini-fridge, coffee machine, hair dryer, iron, small safe, clock radio, and free local calling.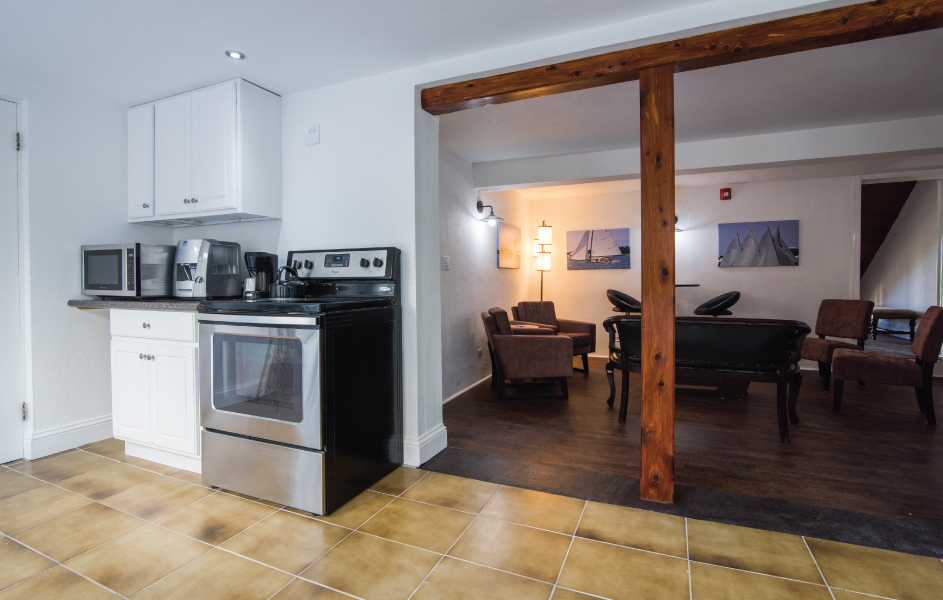 Shared amenities include daily continental breakfast for each guest, free wifi, kitchen area with fridge, stove, microwave, toaster, coffee machine, and ice machine, a reading room / living room area, powder room, porch area, and garden.
Neil Moncrieff and Faith Bridges purchased Hillcrest, the home to Aunt Nea's Inn, in January 2015. Both from different backgrounds, Neil a Podiatrist and Faith in the medical billing and computer field, fell into the tourism business by deciding to rent out their first home as a vacation rental in St. George's four years ago.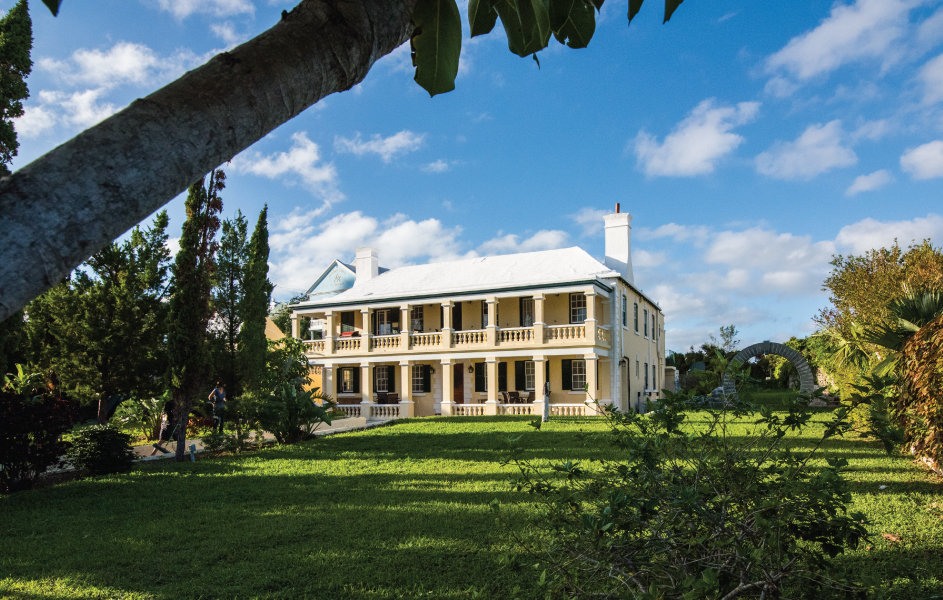 It was a great success and Just Add Bermuda was born, a premium vacation rental business with 9 units in the Town of St. George's.
Aunt Nea's Inn had fallen into disrepair, finally closing and was put up for sale. Neil had the idea that the upstairs would make a fine home, while the downstairs could continue to run as a guest house.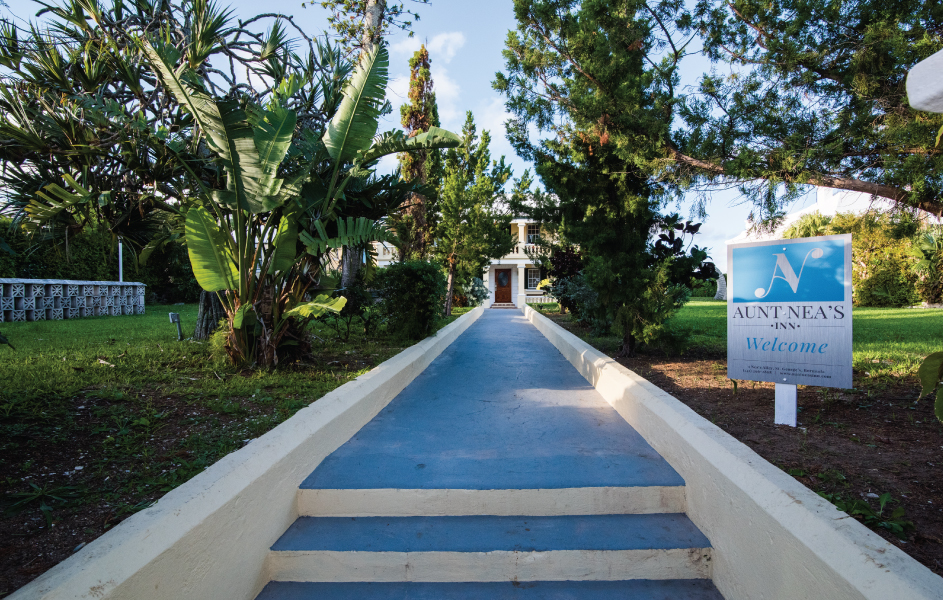 "The deal was done and work started to renovate the home. All the electrical and plumbing have been replaced, as were many ceilings and floors. The results are stunning and the garden will be the last to be done in time.
Neil and Faith are very happy with their accomplishments and look forward to running the guest home. They also own Just Add Water, which is a water sports business in the town, running jet skis, kayaks and paddleboards.
The booking center in the town is a retail shop selling surf apparel from the UK. The Animal brand is the main stock, also selling jewelry, sunglasses and water gear.
They both believe that St. George's is the place to live and want as many people to vacation here in the town and experience why it is such a hidden gem, saying "with its history, fabulous restaurants, private beaches and friendly people, what more could you ask for?"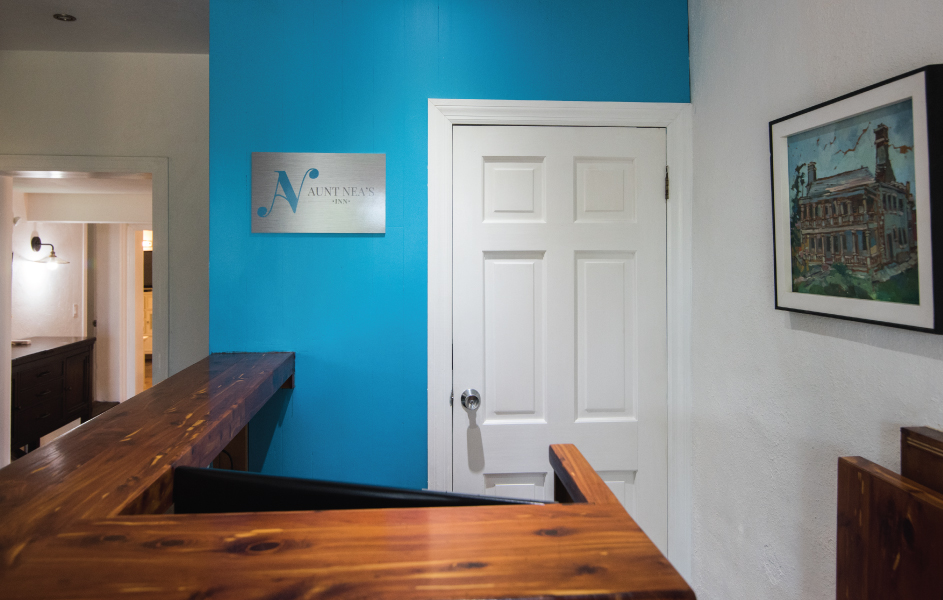 In explaining the background to the property, the owners said: "The fine house known as Hillcrest was built on two early land grants. On the northern half stood the 17th century home of widow Alice Finney. To the south Daniel Jones erected a stone residence soon after it was granted in 1699. After Finney's daughter married Jones, the two properties were joined to form one of the largest lots in the town.
"Ownership remained unclear after the Jones family died out in the 1750s, but a house was standing on the lot when Mary Leacraft and Richard Minors sold the property to Richard Prudden in 1789. The deed to a neighbouring property reveals that Prudden was living there three years earlier as a tenant."
"Originally from Southampton, Prudden was a highly successful merchant who channeled his profits into purchasing many of the lots surrounding Hillcrest.Hillcrest was a 'U' shaped building.
"During the 1840′s it became the first American Consulate and in 1876 the 'U' was filled in and a wooden verandah was added to the front, changing to concrete in 1920."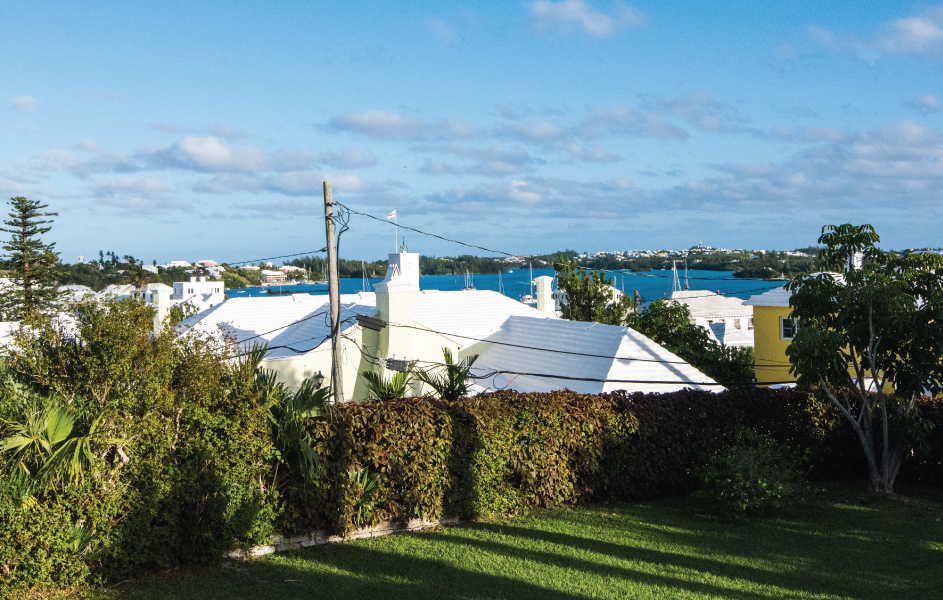 "Sold to the Robinson family in 1961, Hillcrest was converted into a guest home.
"Purchased in January 2015, by Faith Bridges and Neil Moncrieff, a full renovation has been done from plumbing to electrical. With all new flooring and furniture, this magnificent guesthouse is licensed and open for business."
For more information about Aunt Nea's Inn and the island's many other beautiful accommodations, click here. You can also click here for more news about Bermuda's hotels, or click here for additional photos of the island's accommodations.
Comments
comments