When it comes to tying the knot, choosing the perfect setting for your ceremony is the first step in ensuring that you'll have lifelong memories to share, and there simply is no better setting than the beautiful island of Bermuda.
Whether you'd like to spend your first moments as a married couple on our unique pink sand beaches, aboard a fantastic yacht, or within the foliage found in our parks, Bermuda gives you the ability to enjoy a beautiful wedding and fantastic honeymoon all in the same place.
Given that it is a true hub of tourism, Bermuda has everything that your wedding could ever require, from charming historic locations to ultra-modern hotels and amenities. First, though, you'll need to iron out the details; here's what you'll need to know if you're considering saying "I do" in Bermuda.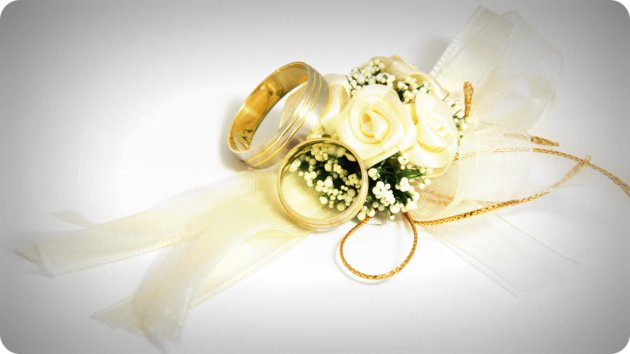 Bermuda's Wedding Requirements
Because so many people have chosen Bermuda to provide a backdrop for their wedding ceremony over the years, our government has made it easy to plan and carry out your legal nuptials.
According to the guidelines printed by Bermuda's Department of Tourism, a 'Notice of Intended Marriage' form must be completed [including full names and residential addresses] and should be accompanied by a fee of $341 [$310 marriage licence and $31 marriage certificate], in Bermuda or U.S. dollars in the form of a cashier's cheque or bank draft made payable to the Accountant General, Hamilton, Bermuda, or by credit card [e-mail kminors@gov.bm or wrwales@gov.bm for details].
The necessary form is also available online.
This notice is published by the Registry in local newspapers. A period of fifteen [15] days must elapse from the date of receipt of the Notice by the Registry before the Registrar General may issue the licence to marry.
Once the licence has been issued, marriages can take place in the Registry's attractively decorated Marriage Room by appointment, with two witnesses required. The fee for a ceremony within the Registry is $225.
Of course, wedding ceremonies in Bermuda can also take place in any other location, indoors or outdoors, with the consent of the property owner.
The guide goes on to note that, where church ceremonies are concerned, there are two points of importance:
Divorced persons should be aware that they cannot be married in any of the Roman Catholic churches in Bermuda. However, church weddings for divorcees can sometimes be arranged by special request with the minister concerned at other churches, such as the Anglican, Methodist, Presbyterian and A.M.E.
Catholics not normally resident in Bermuda cannot be married in Catholic churches in Bermuda except under exceptional circumstances, such as in the case of people who have special family ties in Bermuda or who have lived in Bermuda previously. Questions on this subject can only be answered by, and should be addressed to The Bishop of Hamilton.
Given our expertise in hosting beautiful weddings, Bermuda is home to many highly qualified and well-experienced wedding consultants, each of them available to assist you in planning your dream event.
Thinking of Bermuda
US Toll Free: 855-777-2038
International: +1 786-250-6841
7 Days a Week | 9:00 AM – 10:00 PM
Email: info@thinkingofbermuda.com
Facebook: Click here
Pinterest: Click here
Twitter: Click here
Instagram: Click here
Google Plus: Click here
Official Website
Thinking of Bermuda provides a full-service destination wedding experience. If you are planning on coming to Bermuda, they cater to every detail of your trip.
Their wedding planning services include:
Wedding planning: Full service wedding planning and day of wedding coordination
Organizing cruises, flights, and hotels for your guests. They do not have any hotel or cruise booking fees and can offer available group rates on your travel
Site visits to the island
Vow Renewal Packages
Engagement Packages
Wedding Cruises
They provide you with every option to create a magical and seamless wedding. They will provide you with a list of available group activities as well. Your guests can choose from deep-sea fishing trips, golfing, afternoon tea, yacht and sailing charters, snorkeling and scuba diving trips, horseback riding on the beach, secluded island BBQs, on-island tours, and so much more.
Working with a full service wedding planner will save you much desired time, this way you can focus on the things that matter most.
To Have & To Hold
Telephone: 441-236-7473
UK Toll Free: 08 08234 8143
US Toll Free: 866-919-7473
CA Toll Free: 866-404-5537
Facebook: Click here
Pinterest: Click here
Twitter: Click here
Linkedin: Click here
Official Website
To Have and To Hold has over 19 years of experience in wedding planning and their experience has afforded them the opportunity to coordinate numerous functions, from private dinners for two, to a wedding with a total of 48 bridesmaids and groomsmen and over 5,000 guests. They are highly committed to bringing their clients individual, caring, professional service, and attention to detail.

A Wedding in Bermuda
3 Knapton Close, Smith's HS 01, Bermuda
Telephone: 441-238-6362
Email: kathy@aweddinginbermuda.com
Official Website
Bermuda Bride
3 Park Road, Suite One, Hamilton HM 09, Bermuda
Telephone: 441-295-8697
Email: nikki@bermudabride.com
Official Website
Bermuda Event Solutions
8 Inwood Mews, Paget PG 05, Bermuda
Telephone: 441-236-9469
Email: info@eventsolutions.bm
Official Website
Bridal Suite Bermuda Weddings
PO Box 3180, Hamilton, Bermuda, HMNX
Telephone: 441-292-2025
Telephone [Canada Toll-Free]: 888-253-5585
Email: info@bridalsuitebermudaweddings.com
Official Website
Rose of Sharon
#9 Benny's Bay Road
Sandy's, SB 03
Telephone:441-505-7715
Fax: 441-234-2793
Email: info@rosbda.com
Official Website
Comments
comments