Faster than a speeding bullet, more powerful than a locomotive — and able to rocket from Krypton to Earth through flaring clusters of microscopic Bermuda marine life.
In the 1970s Bermuda's waters stood in for the gulfs of interstellar space in the epic "Superman" movie starring Christopher Reeve, Marlon Brando and Gene Hackman when a crew from Oxford Scientific Films was dispatched to the island to film oceanic plankton to be used as "galactic images" in space travel scenes.
Made long before the age of modern digital effects, "Superman" depended on traditional motion picture optical effects, miniature models and matte paintings to create the illusion that a man could fly — and that an alien baby could zoom to Earth from the doomed planet Krypton by way of Bermuda's plankton fields.
Filming began in March, 1977 and wrapped in October of the following year with as many as seven separate production units working at any one time in various locations around the globe on the multi-million dollar Warner Brothers movie.
Oxford Scientific Films, which specialises in microscopic photography and cinematography routinely used in nature documentaries, shot its "Superman" footage in the waters off Nonsuch Island.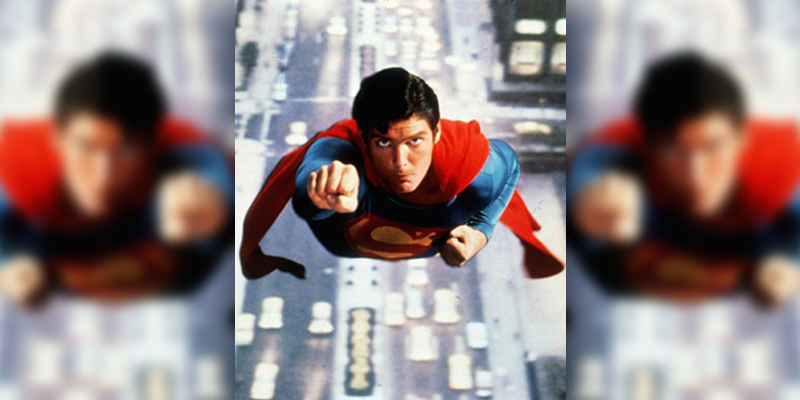 Instead of relying on static matte paintings or stock animation techniques to represent stars, super novas and other cosmic phenomena, the "Superman" producers employed OSF's micro-photography of bio-luminescent sea life from the waters in Castle Harbour to stand in for such inter-stellar objects.
Oxford Scientific Films [OSF] was founded in 1968 by a group of Oxford University scientists who shared a passion for technical innovation and natural history. The company was one of the first independent production companies in the UK and it quickly established itself as a leader in its field receiving commissions from the BBC, National Geographic and other major broadcasters for its brilliantly crafted natural history films.
Branching out into work on feature films in the late 1970s, the company won a technical Academy Award in 1987 for its contributions to movie visual effects.
The Bermuda footage can be seen in the opening credits of "Superman" and during the title character's journey from the doomed planet Krypton to Earth as an infant. Some of the distinctive footage shot in the waters off the island was also used in the 1980 sequel "Superman II."
Based on the DC Comics character of the same name created by cartoonists Jerry Siegel and Joe Shuster in the 1930s, the film depicts Superman's origin, including his infancy as Kal-El of Krypton and his youthful years in the rural town of Smallville.
Disguised as reporter Clark Kent, he adopts a mild-mannered disposition when he moves to the big city of Metropolis as an adult where he embarks on a romance with fellow newspaper journalist Lois Lane [Margot Kidder].
Simultaneously Superman battles the villainous Lex Luthor [Mr. Hackman] and attempts to foil his plans to precipitate a major earthquake in California using nuclear weapons planted in the San Andreas fault line.
A global box office sensation which spawned three sequels starring Mr. Reeve as the Man of Steel, "Superman" anticipated the mainstream popularity of Hollywood's current superhero film franchises.
Juilliard graduate Christopher Reeve, known for his pursuit of vigorous sports including sailing, skiing, scuba diving and competitive horseback riding, celebrated the completion of shooting on the first "Superman" film by sailing from Connecticut to Bermuda.
While on the island he was interviewed by the local media about the upcoming movie which premiered in December, 1978.
It wasn't Mr. Reeve's only blue water crossing to Bermuda.
"To work against fatigue is a real challenge," Mr. Reeve told an interviewer in 1993 when asked about his love of sailing on the open ocean. "You have to rely on yourself. Your ingenuity is tested. If something breaks, things go wrong, you think, 'What do you do?' You just go out and test yourself as far as the conditions warrant.
"It's fun to go out there and tackle the elements. I have sailed to Bermuda a few times. I haven't done anything particularly dangerous. But it is a real challenge."
In 1995 Mr. Reeve was thrown from his horse during a competitive equestrian event in Virginia and sustained a cervical spinal injury that paralysed him from the neck down.
He required a wheelchair and breathing apparatus for the rest of his life. He lobbied on behalf of people with spinal-cord injuries and for human embryonic stem cell research, founding the Christopher Reeve Foundation and co-founding the Reeve-Irvine Research Centre.
Mr. Reeve died at the age 52 in 2005.
Comments
comments