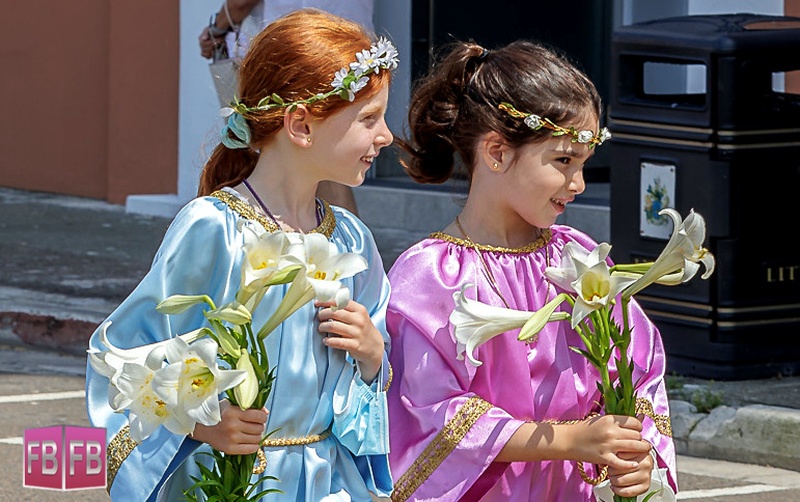 Bermuda's Portuguese community celebrated the Santo Cristo Dos Milagres Festival this past weekend, with the event featuring a Mass and the traditional procession.
A centuries old tradition that started in the Azores, it is now celebrated worldwide by the Azorean diaspora.
The island has a large Portuguese-Bermudian population, with the first immigrants to Bermuda arriving from Madeira aboard the vessel the Golden Rule back in 1849.
In describing the Santo Cristo Dos Milagres Festival, the Portuguese American Journal said, "Celebrated each year on the fifth Sunday after Easter, the highlight of the festivities is the veneration of the holy image of the Lord Jesus, by the people of the Azores, represented by an artistic wooden carved image of the Passion of Christ. The image is worshiped in the Chapel of the Convent of Our Lady of Hope in Ponta Delgada.
"Established nearly 400 years old, the religious devotion to Senhor Santo Cristo dos Milagres has been held on the island following a severe seismic chain of events on the archipelago."
Comments
comments