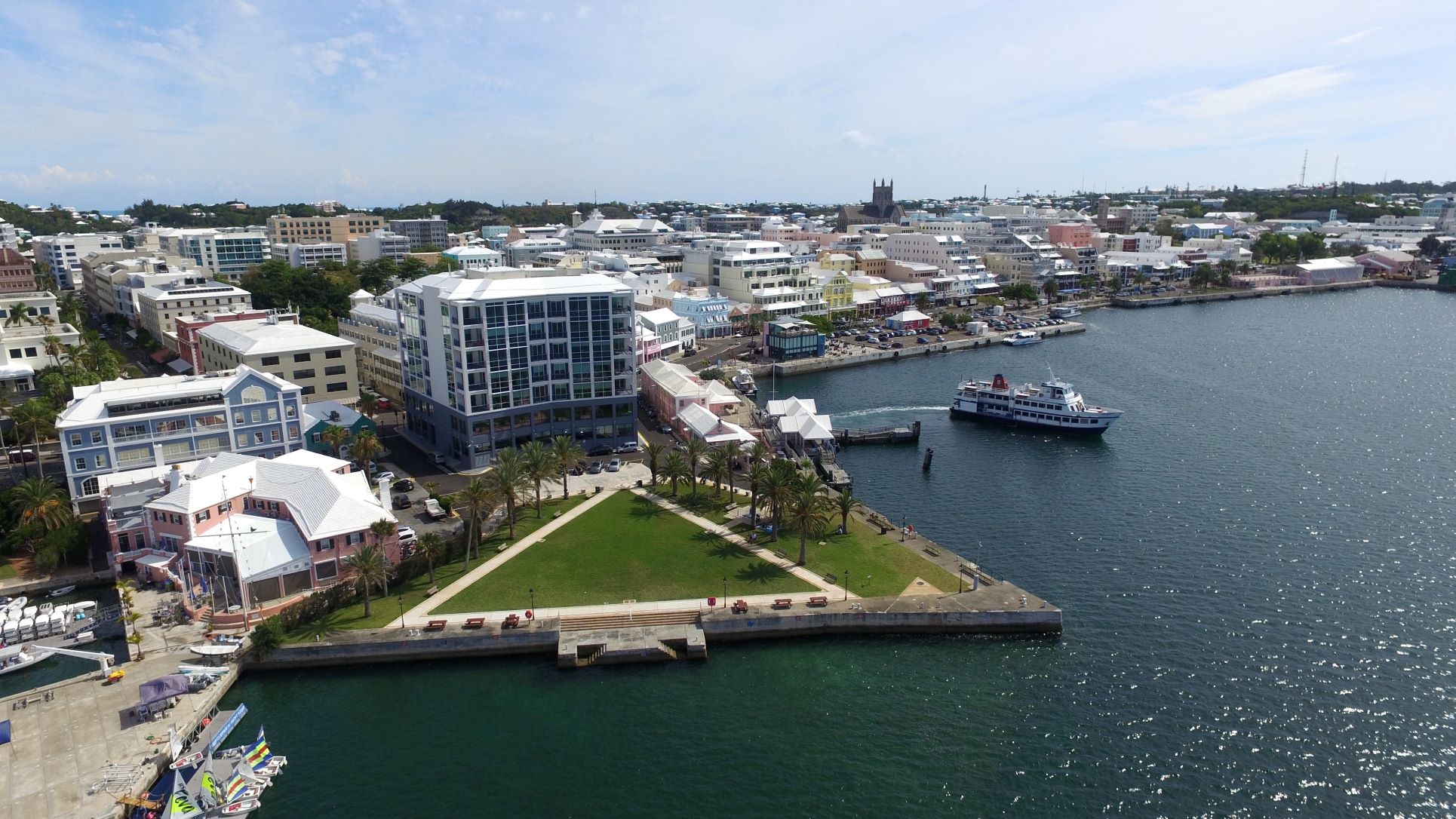 The City of Hamilton has installed a new plaque in the Albuoy's Point area that serves to officially mark the northern point of the fabled Bermuda Triangle.
The plaque was installed alongside additional upgrades, including improved seating, re-grassing, up-lighting of the trees, revitalization of the pedestrian areas and waterfront, widening of the waterside steps, and an upgrade to the area's electrical supply.
Speaking at the unveiling, Councillor John Harvey said, "We have all heard the legend of the Bermuda Triangle – missing airplanes, empty vessels, and sailors never to be seen again…for more than half a century the mystery of the Bermuda Triangle has fascinated the world.
"The Bermuda Triangle, also known as the Devil's Triangle, is a region in the western part of the North Atlantic Ocean where a number of aircraft and ships are said to have gone missing under mysterious circumstances. The three 'points' of the triangle are Miami; San Juan, Puerto Rico; and, of course, Bermuda.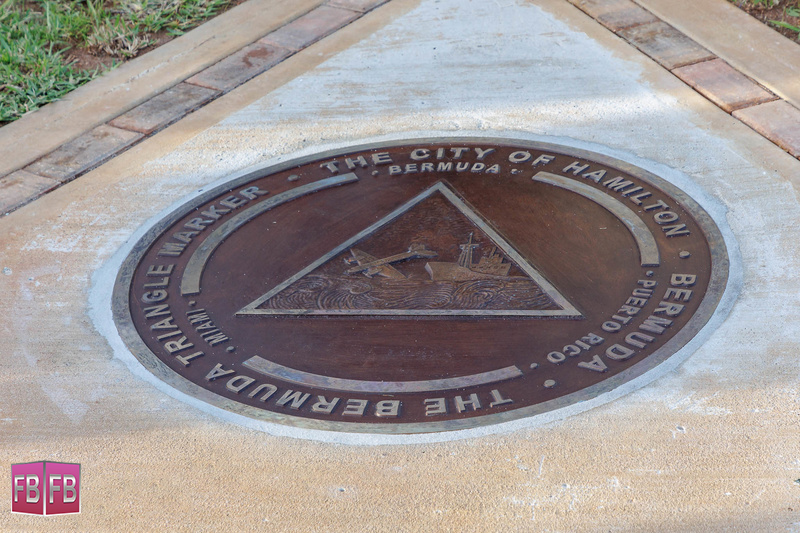 "And whether the Bermuda Triangle a manufactured mystery or a paranormal force at work, there is no doubt that it's fascinating topic…and is also often one of the things we are associated with, second perhaps to Bermuda shorts!
"That has led to our announcement today, the City of Hamilton will officially mark this spot here at Albuoy's Point as the Northern point of the Bermuda Triangle.
"We have set a bronze plaque in the ground officially marking this location, to create a point of interest in the park and added tourist attraction.
"It also provides an educational opportunity. You will see that, to the side of that plaque, we have installed a QR Code sign. This is similar to the QR Codes we installed along Freedom Square last year. You just scan your phone or device over the code and an informative video pops up about the Bermuda Triangle – voiced by our own Town Crier Ed Christopher."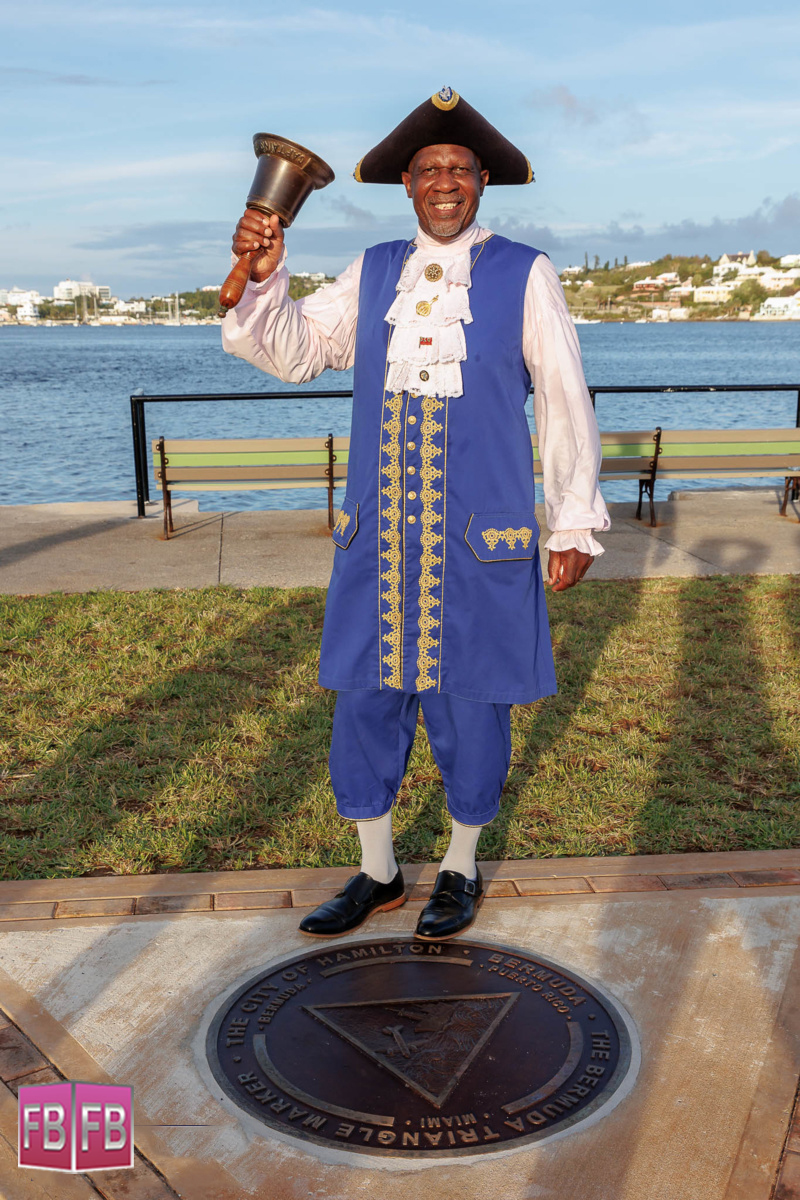 Comments
comments