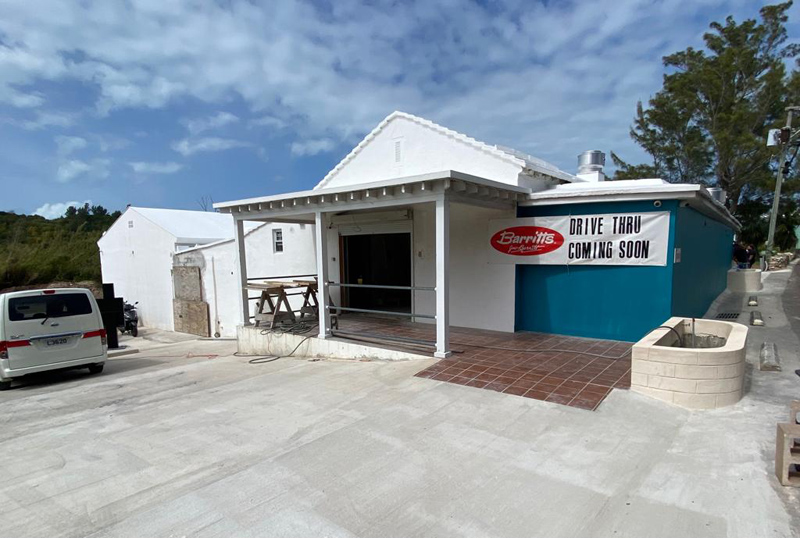 A new drive-thru restaurant will be opening soon on Middle Road in Devonshire which will be serving breakfast, lunch, and dinner 7 days a week, with the company saying the new venture is expected to create dozens of jobs.
A spokesperson said, "Imagine that, ordering in your pajamas, or you or your kids not having to get out of the car, or being able to get a quick meal on the run. Soon you won't have to imagine it. Bermuda's first drive-thru is about to open at 95 Middle Road, Devonshire with operations and designs based on drive-thru restaurant across North America."
"We have space for a huge number of cars on the property to place orders. We have two lanes in the drive-thru, one for orders and one for persons who need to pass through.
"Everyone will enter on the side closest to town, you drive past an information and promotions board, then ahead on the rear side of the building, is where the magic happens! Customer orders are placed at a large 3-panel menu board then you proceed to a payment window, and right after that is a second window for collecting your order.
"When open, we will be serving breakfast, lunch, and dinner 7 days a week. Right now we are finishing off bits and pieces on the inside. The walls are done, the ceilings are in, and the floors are finished.
"Now we are getting a few electrical outlets and network installations done. We have started moving equipment in and next, landscaping will soon commence. We will be adding trees and other plants to make the property look even more attractive than it already is.
"We are proud of what we have done. We hope that everyone comes by to have a look. The Drive Thru is located just before Ornamental Ironworks in the space previously used as a grocery/ minimart. In a few weeks, 40-50 jobs will be available and applications will be announced soon."
The new operation will be run by the investment group behind FoodHub.
Comments
comments