A new British television series —  titled Sister Boniface Mysteries — has just been released and features a character named Sergeant Felix Livingstone who is said to be from "Hamilton, Bermuda."
Sergeant Livingstone is played by Nigerian/Irish actor Jerry Iwu, and the Bermudian character in the TV series speaks with a somewhat indefinable accent.
The TV Insider website said, "She's a groovy gal in 1960s England. She drives a Vespa, has a lab where she makes wine and tests forensic evidence. She even turned down a job offer from MI5. Her outfit of choice? A Catholic nun's habit.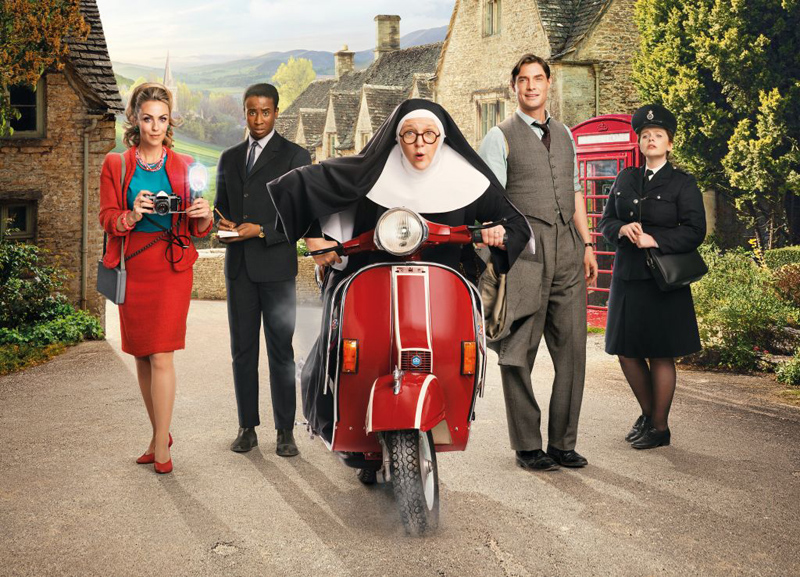 "Meet the quirky title character of Sister Boniface Mysteries, played by actress and comedian Lorna Watson. The amusing new series, which debuts on BritBox February 8 with 10 episodes, follows the spirited sister as she helps the police catch killers in the appropriately named community of Great Slaughter, a small town with a large body count."
"Sister Boniface's crime-solving colleagues include a pair of forward-thinking detectives, Inspector Sam Gillespie [Max Brown] and Sergeant Felix Livingstone [Jerry Iwu], who arrives in Great Slaughter from Bermuda due to a clerical mix-up. "
The review on the Catholic News Service website said, "The duo becomes a trio when a visiting detective from Bermuda, Felix Livingstone [Jerry Iwu] is thrown into the mix. An administrative error by Scotland Yard strands him in Great Slaughter, where he is both bemused and bewildered by Sister Boniface's unorthodox crime-solving methods."
Comments
comments