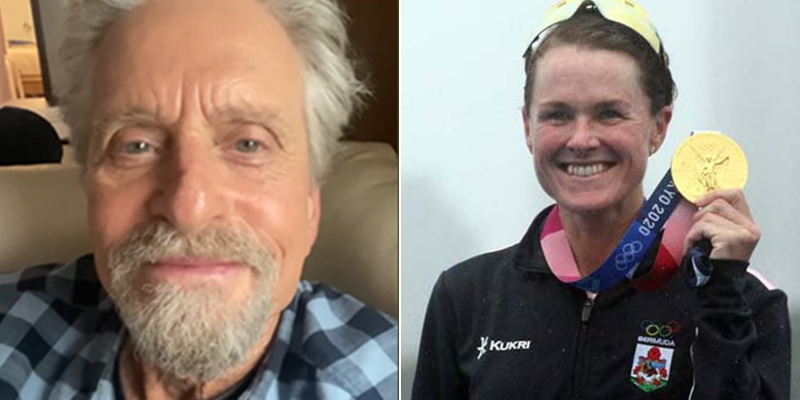 Actor Michael Douglas, whose mother is Bermudian, has given his congratulations to Bermudian triathlete Flora Duffy for winning the island's first ever Olympic gold medal during the Tokyo Olympics.
Mr. Douglas spread his message on social media with a video, sharing with his five million Facebook followers and nearly one million Instagram followers.
A written message included by Mr. Douglas with the video said, "How is everyone doing today? Are you enjoying the Olympics? Oh man, I can't get enough of it!
"The performances are so incredible. A big shoutout to Flora Duffy Triathlon, who is Bermuda's first ever gold medalist after winning the women's triathlon at the Tokyo Games! Congratulations to Flora and Bermuda! On we go!"
Comments
comments