L'Oriental Restaurant is now offering online ordering and curbside pick-up service in order to help people on the island stay both safe and well-fed in the midst of the ongoing Covid-19 pandemic.
With a takeout menu featuring a range of sushi, soup, seafood rolls, tempura, noodles, rice, chicken, and more, the service provides customers with a broad selection of quality offerings.
A poster highlighting the service says, "L'Oriental Restaurant is now online. Order your favourite dishes on our online ordering website! Curbside pick-up and in store pick-up available."
For more information, visit loriental.bm or call 296-4477.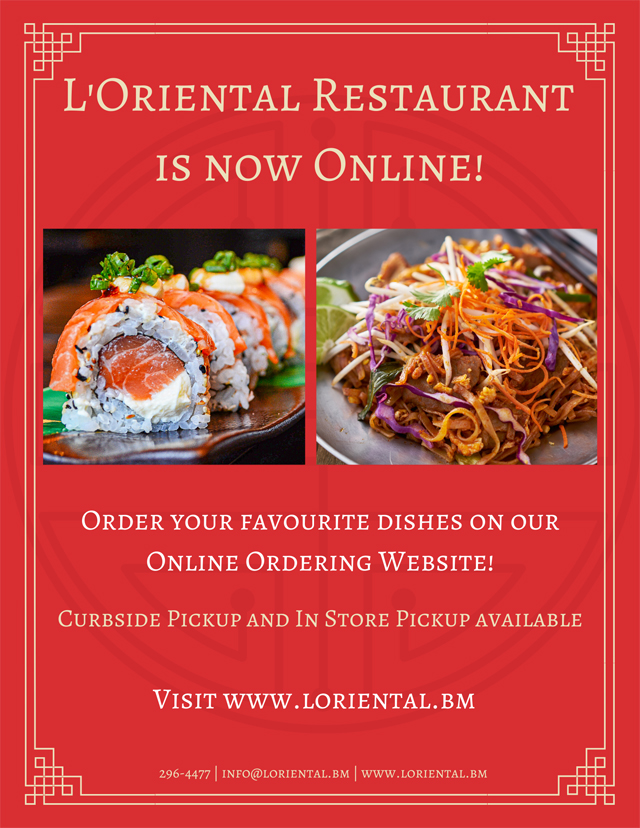 Comments
comments