The characters played by Doris Day and Cary Grant visited Bermuda — twice — in the hit 1962 romantic comedy That Touch of Mink.
But for most of the shoot Ms Day and Mr. Grant never got within 3000 miles of Bermuda.
Thanks to the magic of what Hollywood calls "creative geography" most of their scenes were actually shot on a California soundstage.
That Touch Of Mink was an older-boy-meets-girl-of-a-certain-age story. Mr. Grant, then 58, plays Philip Shayne, a debonair business tycoon with some mileage on him, who encounters Ms Day's Cathy Timberlake, a temporarily unemployed New York City career woman.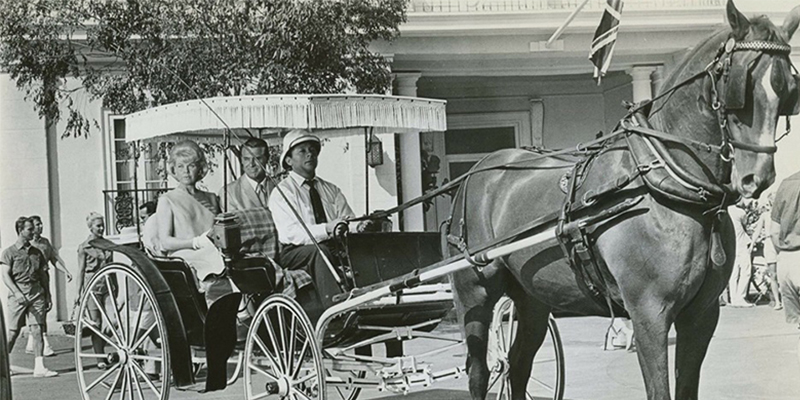 Sparks fly between the two and Philip Shayne attempts to woo prim Cathy with a trip to Bermuda — a vacation that comes to an abrupt end when she breaks out in a nervous rash.
But he eventually does win her heart along with her hand in marriage and they return to Bermuda for their honeymoon — only for him break out in a rash..
The film was the fourth highest-grossing cinema release of 1962.
Cary Grant's character sings Bermuda's praises throughout the film — at one stage he gestures out the window of the hotel suite he is sharing with Cathy and says: "Nowhere else in the world can you see beaches with pink sand."
The Bermuda their characters visit was largely recreated on the Universal Studios' backlot and at Santa Monica's Fairmont Miramar Hotel with the assistance of some clever set dressing.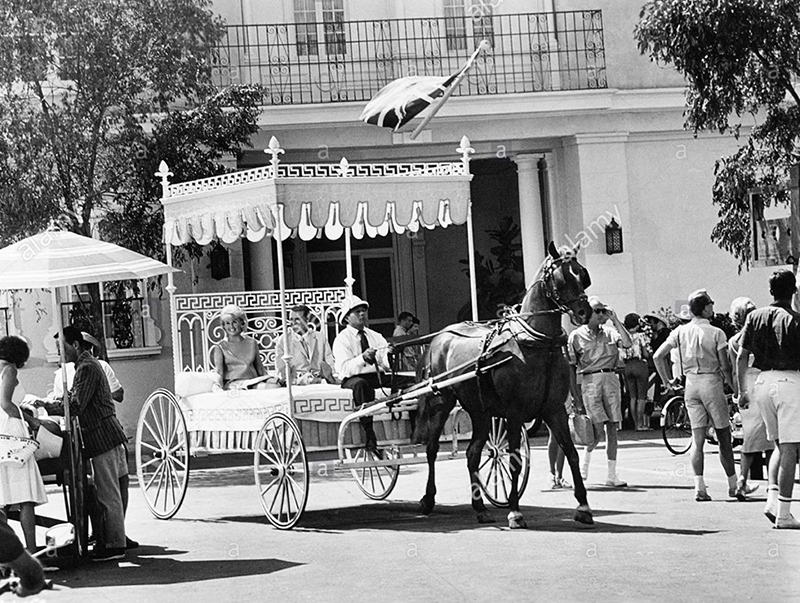 Rear-projected second-unit location footage of the island, some of it featuring stand-ins for the two principal actors, was also seamlessly integrated into the proceedings.
But there is one authentic touch of the combined starpower of Ms Day and Mr. Grant in Bermuda in the film..
Ms Day, then the top box-office draw in America, and longtime Hollywood leading man Mr. Grant travelled to Bermuda for a few days to replace their doubles for the close-ups in a carriage ride sequence shot in the town of St. George.
It's a scene which culminates in the surrey they're travelling in turning into a horse-drawn canopied bed in Cathy's fevered imagination. The character former big-band singer Ms Day played in the film was one of the archetypal "girls next door" she specialised in during the 1950s and early '60s, when she was marketed to the movie-going public as America's virginal sweetheart.
Ms Day and Mr. Grant also posed for some publicity stills against genuine Bermuda backgrounds.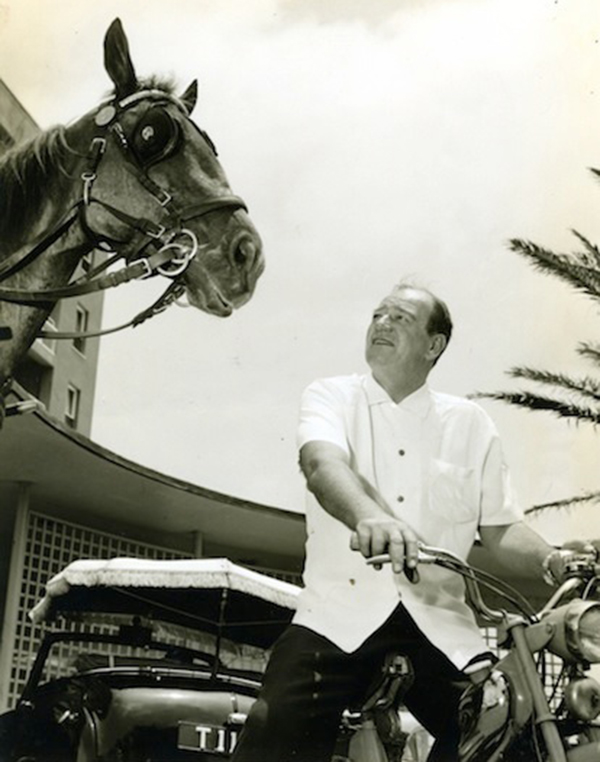 By sheer happenstance their friend and fellow Hollywood legend John Wayne was vacationing on the island at the time with his family.
Ms Day and Mr. Grant surprised the Western star by walking in unannounced at the regular Friday night meet-and-greet rum swizzle party the Bermudiana Hotel held for its guests.
Veteran local hotelier Toby Dillas, then working for the Trusthouse Forté Group which owned the Bermudiana, was in attendance that night.
He used to say he and the visitors at the party were already overawed just having the larger-than-life presence of John Wayne on hand.
When Doris Day and Cary Grant strolled into the party, everyone there "felt like they had fallen into a movie" Mr. Dillas would joke.
Doris Day died in May of this year at the age of 97.
Comments
comments