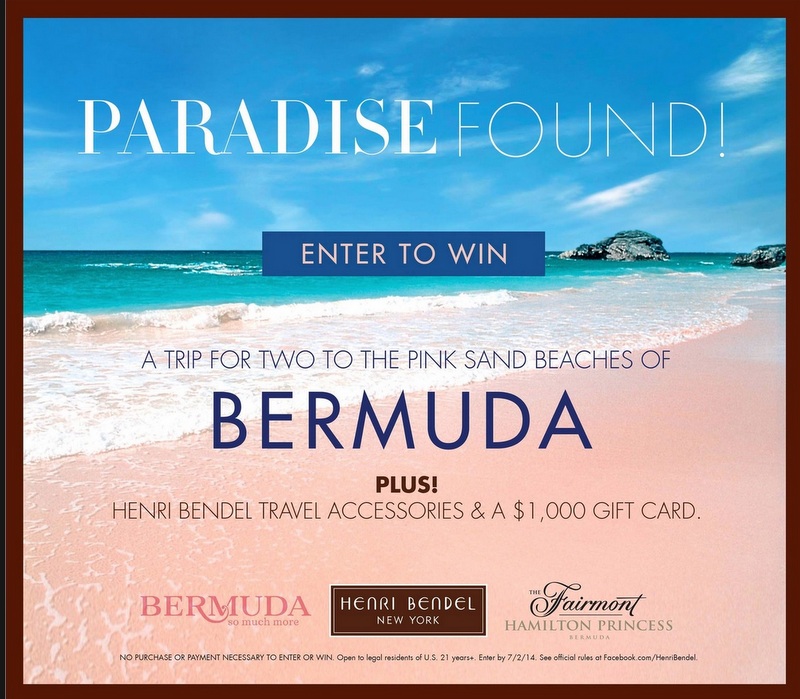 Imagine the opportunity to visit the paradise that is Bermuda for four days while decked out in the latest travel accessories, exploring the island by day and staying at a luxurious hotel by night – and all for free.
Henri Bendel New York, an upscale retailer of hats, sunglasses, jewelry, and other accessories, is giving the American public the chance to do just that. The company is promoting its latest line of travel accessories by giving away a four-day trip for two to Bermuda, complete with a stay at the beautiful Fairmont Hamilton Princess hotel, a selection of travel gear worth an estimated $4,000, and a $1,000 gift card.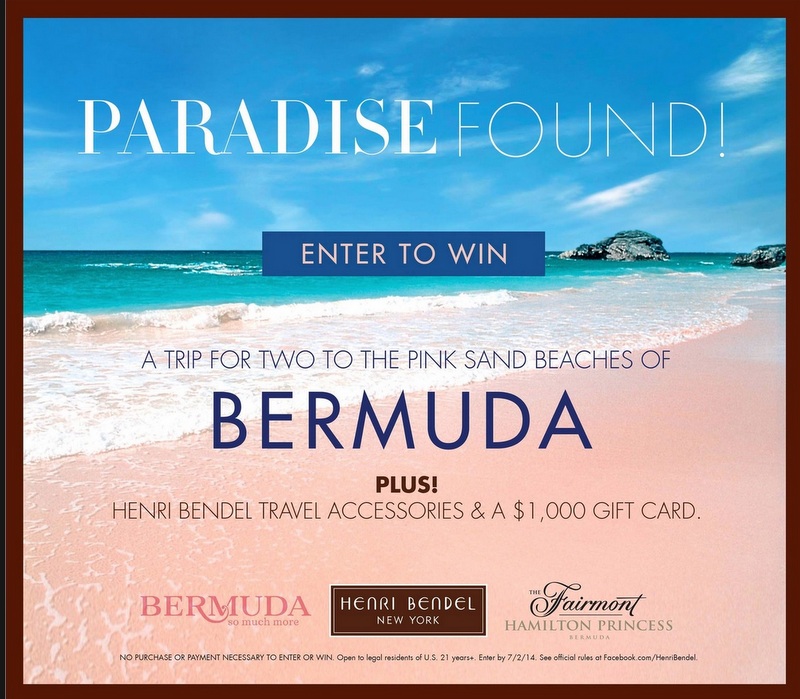 The trip can be won through Henri Bendel's ongoing "Paradise Found" sweepstakes, which ends on July 2, 2014. The contest is open to legal residents of the continental United States who are 21 and over and can be entered by visiting the company's Facebook page.
The lucky winner will enjoy all of Bermuda's unique offerings, including watersports, golfing, fine dining, spas, and so much more.
Making the stay even more exciting are the accommodations at the Fairmont Hamilton Princess, a symbol of all that Bermudians hold dear: courtesy, hospitality, and quality, with an unequaled sense of style. An architectural treasure on the city of Hamilton's harbourfront for more than 125 years, the hotel continues to host royalty, world leaders and dignitaries, celebrities, business travelers – and maybe you!
Click here to enter the contest on Facebook.
Comments
comments