Fourways Restaurant is offering a Sunday brunch on July 19 from 11.30am to 2.00pm.
The poster said, "Your favourite award-winning brunch is back! Fourways Brunch Sunday, July 19th from 11.30am to 2.00pm.
"Children 10 years & under are only $12.25 each with every adult on Sunday, July 19th. Perfect for family gatherings & special occasions. New safety measures in place to enhance your brunch experience. $49.75 person plus grats."
For more information call 236-6517, email info@fourways.bm or visit www.fourways.bm.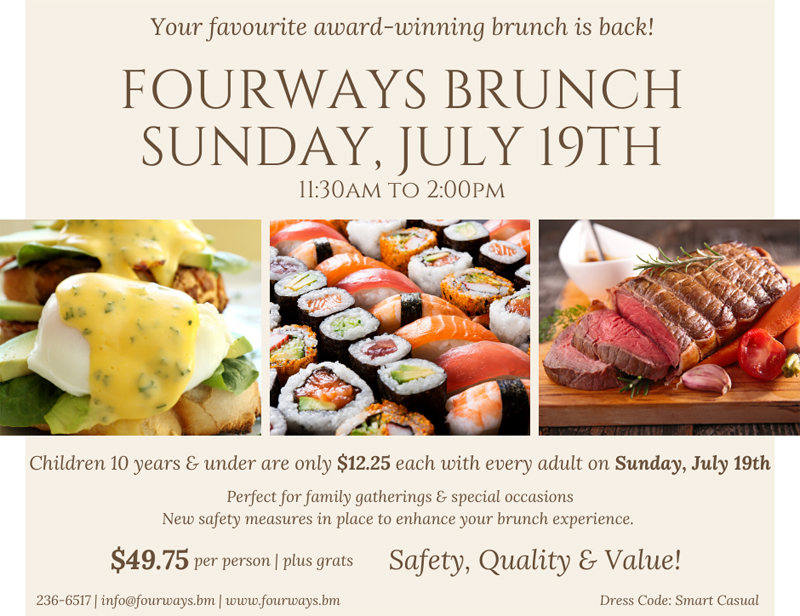 Comments
comments