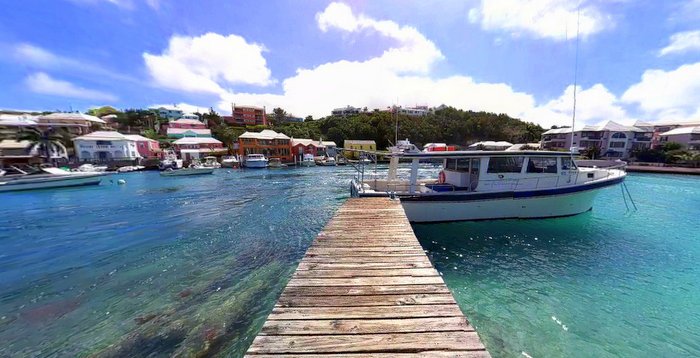 Bermuda's Tourism Authority is currently reminding people who have been suffering through the snow and cold in the northeast United States just how warm and hospitable the island is, even at this time of the year.
While the effort may not make bundling up for the cold weather more enjoyable, that reminder comes in the form of a contest that includes a grand prize of round-trip airfare to Bermuda for two with hotel accommodations for three nights for one lucky winner who submits their own comparison via social media.
Besides that grand prize, the contest also offers a GoPro camera as a first place prize, Gosling's rum and glassware as a second place prize, and rum cakes as a third place prize.
I #WishIWasInBermuda because… then I can hang out with Johnny Barnes all day!@GoToBermuda pic.twitter.com/HfEISBouk9

— Michael Tartaglia (@ECWABoss) February 20, 2015
Dubbed #WishIWasInBermuda, the sweepstakes asks people who find themselves suffering with cold and snow in the United States to explain why they wish they were enjoying the island sun instead, with one entrant to be randomly selected as the grand prize winner when the campaign comes to a close.
To enter to win the prizes – and to spend a few moments in much-needed commiseration – simply jump on Twitter or Instagram, use the hashtag #WishIWasInBermuda, and explain why you need an island escape.

#WishIWasInBermuda where my memory lane is hedged in hibiscus and chirping tree frogs. Love, from Montreal. pic.twitter.com/BxU4VBdBaY

— Lisa Bagchi (@blackpantysalv) February 19, 2015
With many northeast cities still buried under unusual amounts of snow, the sweepstakes has proven to be timely, with people all too happy to share their winter blues; for a look at the many submissions sent in so far,
click here
.
Whether you do it for the free trip or simply because you find yourself buried in so much snow that you just have to share with the world, if you're a legal resident of the United States who is 18 or older, join the #WishIWasInBermuda movement by March 6, 2015 at 11:59 EST in order to be entered in the draw for the prizes.
I #WishIWasInBermuda because I'm stuck in over 7 feet of snow in #Boston! Tunneling out of my window… pic.twitter.com/qQGlN6DLEv

— Trey Hemmingsen (@tr3yh) February 17, 2015
To learn more about Bermuda's weather and climate – hospitable even in the dead of winter –
click here
. If you plan to turn your wish into reality sometime in the future,
click here
for a look at the many things to do on the island.
Comments
comments