Clarien announced the launch of our 16th Annual Holiday GiveBack Campaign, with donations going to support local feeding charity Meals on Wheels. Running from now until December 31, 2022, the Holiday GiveBack programme encourages Clarien employees, customers and the wider community to celebrate the season of giving by working together to support a worthwhile local charity.
All funds raised go directly to Bermuda Meals On Wheels, an organisation that delivers hundreds of freshly-cooked, nourishing lunches across Bermuda four times a week to those unable to prepare a proper meal for themselves, such as the sick, elderly and disabled. Meals on Wheels' home delivery service also provides a reassuring daytime check in for recipients.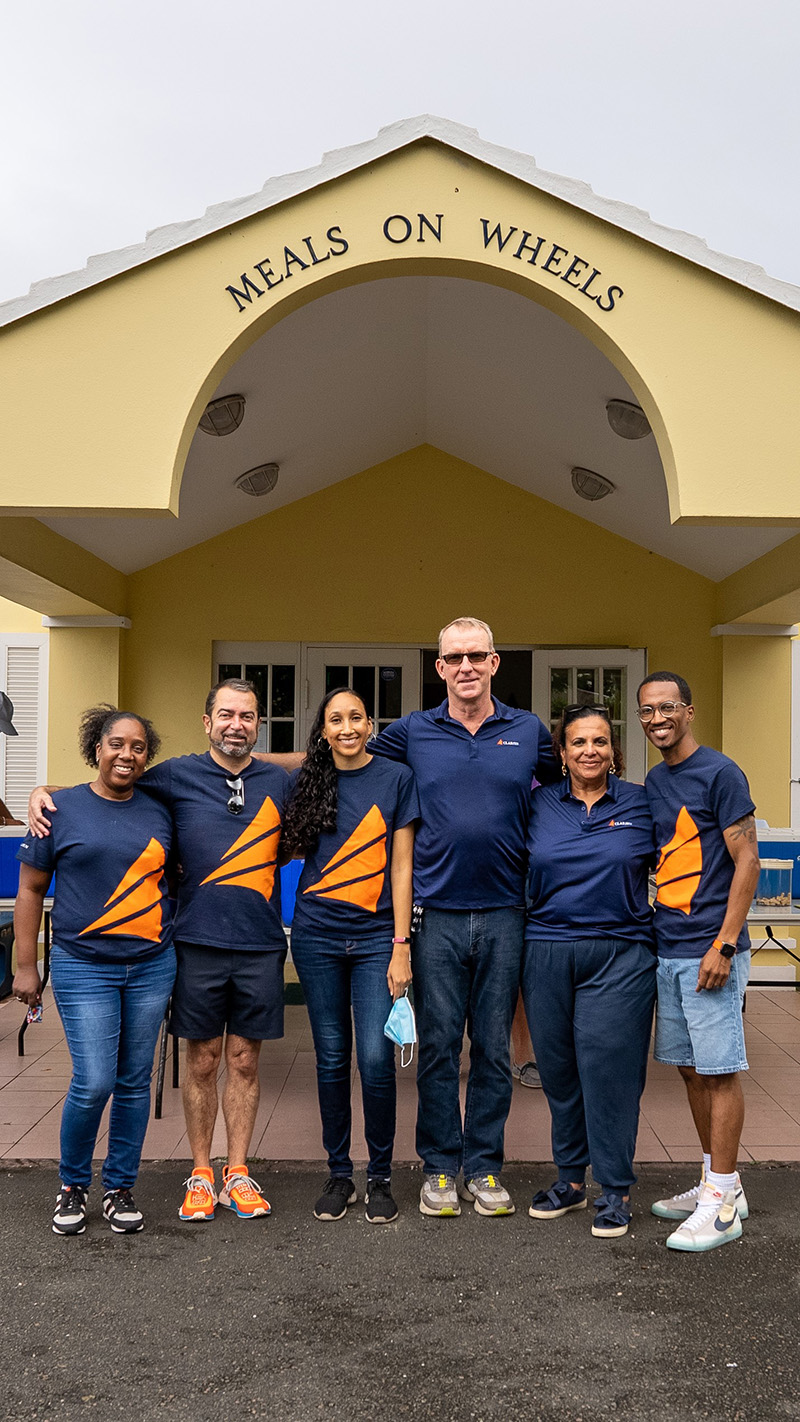 Michael DeCouto, Clarien's EVP, Chief Digital & Marketing Officer, said: "There is no greater time to remember the spirit of giving than the holidays. This year, we are calling on our clients, friends and family to give whatever they can comfortably spare in support of Meals on Wheels. We know that the cost of food in many parts of the world, including our island home, has increased in recent months making it even more important for us to remember those who may struggle to afford a nutritious, balanced meal on their own. Since 2010, we've successfully raised more than $120,000 for Meal on Wheels allowing the charity to continue to assist those in need."
In addition to the Holiday GiveBack Campaign, Clarien employees have volunteered at Meals on Wheels in July 2022. Bank staff were able to help prepare a healthy and delicious meal, plus dessert, for some of the charity's 240+ clients.
Meals on Wheels caters to clients with various dietary restrictions including diabetics, those with renal conditions, as well as vegetarians, vegans, and those with gluten allergies.
The charity currently has four part-time staff, whom help to ensure the organisation successfully runs – from overseeing kitchen operations to coordinating volunteers. MOW also relies on corporate and community volunteers who assist with cooking the meals, packaging and delivering the dishes piping hot to the clients' doorsteps island wide.
An added benefit of the programme is that volunteers and staff can develop and maintain a relationship with each individual who receives their service, as well as with the medical and social services that frequently refer them.In doing so, they are able to keep a watchful eye on the health and safety of the more vulnerable in our community.
Meals on Wheels say the work they do is very much "a team effort" and have welcomed support from Clarien's team with open arms. Jason Powell, President of Meals on Wheels notes, "There is increasing demand for our services within the community. We currently deliver over 240 meals to MOW clients and, additionally, donate food to the Cathedral meals programme. Thanks to the ongoing and generous support from companies like Clarien, we are able to provide significant assistance to those who require it."
Those interested in supporting the 16th Annual Holiday GiveBack Camapign can donate in the following ways:
1. Give Online: You can transfer funds online via Clarien iBank at https://clarienibank.com to the Holiday GiveBack account.
a) Log in to Clarien iBank
b) Select Transfers and Payments
c) Select Payment Type > Bill Payments
d) In the Biller drop down menu, select Holiday Giving Back
e) Enter the Amount you wish to donate
f) Enter Charity Name [Meals on Wheels]
g) Click Submit
h) Click Confirm
2. Use one of the Holiday GiveBack quick deposit envelopes available at our Point House location.
All donations for the Clarien Holiday GiveBack Programme must be received by 4pm on Saturday, December 31, 2022.
For more information, please email giveback@clarienbank.com or call 296.6969.
Comments
comments