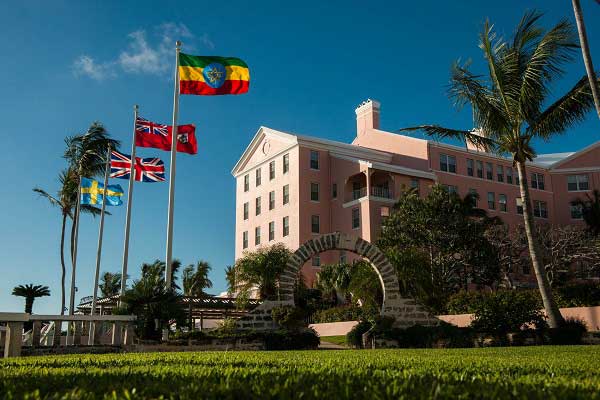 The Green family announces that internationally acclaimed celebrity chef Marcus Samuelsson [pictured] will create the Fairmont Hamilton Princess' new signature restaurant overlooking the harbour, which is set to open in May 2015.
Chef Samuelsson is an Ethiopian-born, Swedish-raised chef and restaurateur who opened New York City restaurant Red Rooster Harlem and its sister speakeasy and jazz lounge Ginny's Supper Club.
As an award-winning chef and cookbook author, Chef Samuelsson is at the forefront of the international culinary scene.
He was the youngest chef to ever receive two three-star ratings from The New York Times and also served as the guest chef for the first State Dinner of the Obama administration.
In 2010, Chef Samuelsson was the season two winner of the popular American reality competition series, Top Chef Masters. In addition, after appearing consistently as a judge on the Food Network show Chopped, Chef Samuelsson competed in and won Chopped All Stars: Judges Remix. In 2014, he made his debut as a mentor on the second season of the American television series The Taste.
Alexander Green, on behalf of the Green family, says: "We are thrilled to have such an accomplished and talented chef leading our new signature restaurant. As creator of one of New York City's hottest eateries, we look forward to Chef Samuelsson bringing to Bermuda both his passion for food and his culinary expertise to create a restaurant unlike any that this island has had before."
Along with his many culinary achievements, Chef Samuelsson won the James Beard Foundation award for Writing and Literature related to food for his New York Times Bestseller, Yes, Chef: A Memoir, which chronicles his journey from his grandmother's kitchen to becoming a world-class chef. He also is an active philanthropist who supports a variety of causes.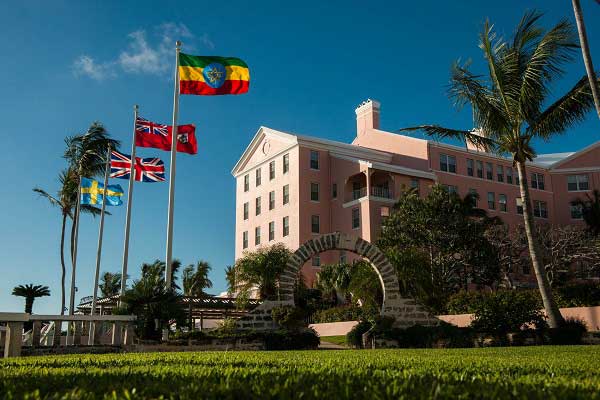 Andrew Green, on behalf of the Green family, says, "To have Chef Samuelsson join us in bringing to life our vision for the signature restaurant is truly an honour. We are very excited to introduce the Chef and his exceptional and unique cuisine to Bermuda. As plans for the new restaurant unfold, we look forward to sharing those details."
"I'm excited to create new flavours inspired by the rich, vibrant culture and history of Bermuda," says Chef Marcus Samuelsson. "From fresh-caught, local fish to an array of Caribbean and Portuguese ingredients and traditions, there is such a wealth of inspiration to bring to the table."
To give people in Bermuda a taste of what's in store for the new signature restaurant from Chef Samuelsson, the Green Family will be opening a pop-up version of the restaurant for two months this summer.
Also in honour of the new partnership between the Green Family and Chef Samuelsson, The Fairmont Hamilton Princess will be flying the Ethiopian and Swedish flags on the property's iconic flagpole terrace.
Comments
comments