"Government has committed to eliminating single-use plastics by 2022," Bermuda Minister of Home Affairs Walter Roban said.
The Minister said, "The horrific impact of plastic on the environment is a global issue. In the era of the manifested impact of climate change, Bermuda must consistently act to preserve its oceans.
"To this end, single-use plastics will be eliminated by 2022, and the intervening years will be spent educating the community about recycling and reusable items and encouraging greater sensitivity to the ocean and its importance to our lives."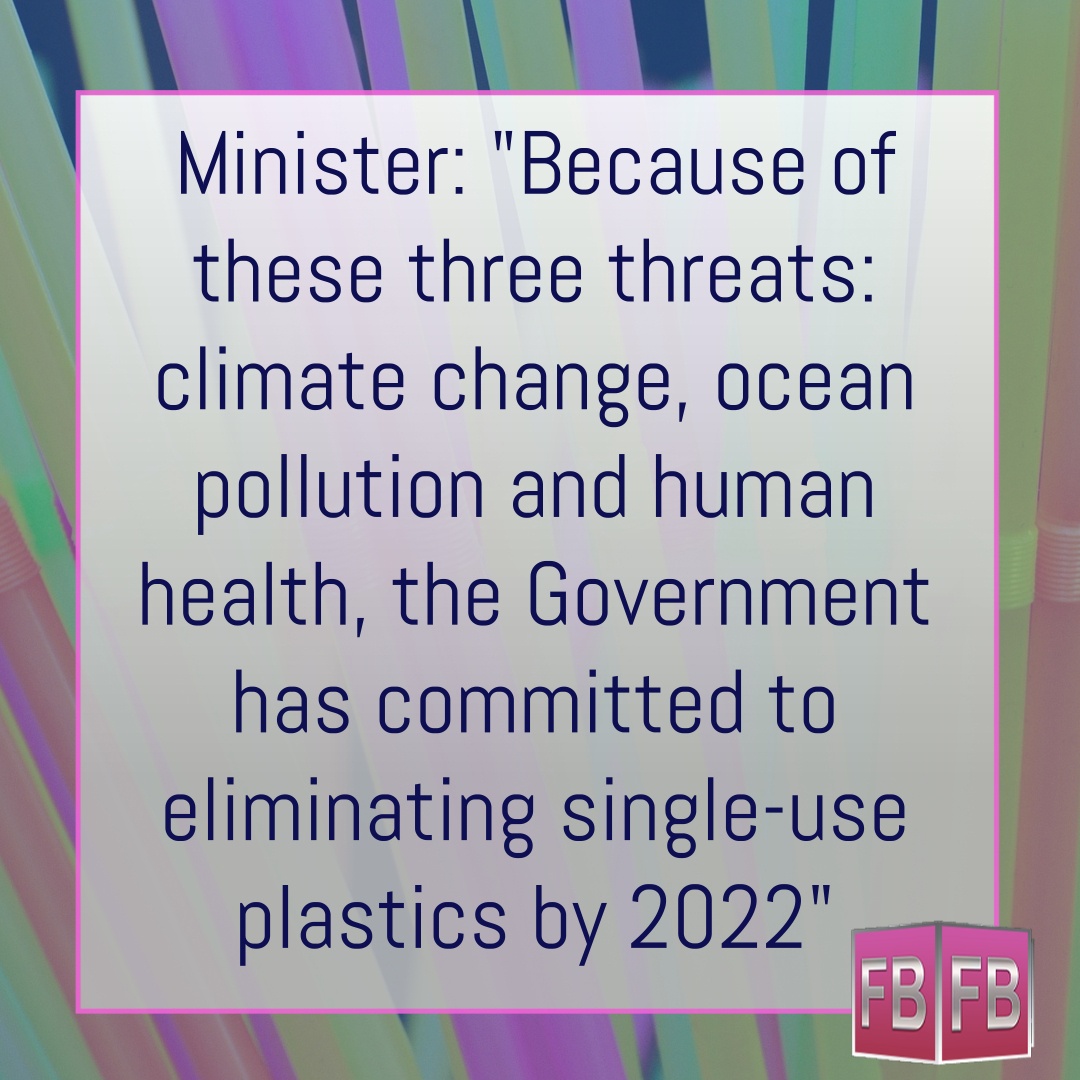 "I am aware that many in our community may ask, "What are single-use plastics?" Single-use plastics or SUPs are plastic products that are used only once before disposal.
"They are made primarily from fossil fuel-based chemicals, otherwise known as petrochemicals, and are meant to be disposed of right after use—often, in mere minutes. They are most commonly used for packaging and service ware, such as plastic bottles, wrappers, straws, cutlery and carrier bags.
"The process of extracting and transporting those fuels, then manufacturing the plastic creates billions of tonnes of greenhouse gases, thereby further contributing to climate change.
"As of 2017, roughly 348 million metric tonnes of plastic is produced each year. This number is expected to double in ten years. Approximately half of the plastic made is specifically for single-use purposes. It is no surprise that SUPs are the top ten most common items found in international coastal clean-up efforts.
"Many large countries worldwide have already instituted bans on single-use plastics in one form or another, including Canada, Kenya, Zimbabwe, and the United Kingdom, some states in the United States, the European Union, China, and India.
"However, many other small island states like Bermuda have also introduced single-use plastic bans. They include Antigua and Barbuda, the Bahamas, Barbados, Dominica, Grenada, Jamaica, Saint Lucia, St. Vincent and the Grenadines and Trinidad and Tobago.
"Although much of the plastic waste in the ocean around us and found on our beaches does not originate in Bermuda, we still need to play our part in the global community's effort to eliminate plastic waste, tackle climate change, and protect human health.
"I am excited to announce that as of 1st September this year, the policy paper will be available to review for public consultation by visiting forum.gov.bm.
"Some examples of the items that will be subject to a ban include, but are not limited to:
"Styrofoam food service containers [e.g. clamshell and hinged containers, bowls, plates, hot and cold beverage cups].
"Plastic utensils, including cups, spoons, forks and knives, lids, straws and stirrers.
"Plastic bags for bagging food and goods at restaurants, retail outlets and grocery stores.
"Plastic-lined paper cups and food containers.
"At this time, I must take a moment to acknowledge the retailers, grocery stores, restaurants and hoteliers that have already led the way by replacing plastic bags, containers, and straws with greener products and encouraging the use of reusable shopping bags.
"They have demonstrated we can do it. I would also like to note that we have already started consultations with the Chamber of Commerce, who will be consulting with their members.
"I urge everyone to engage with us in the consultations so we can work together to focus on the ultimate goal of this policy – eliminating single-use plastics – and to bring it to fruition as soon as possible.
"I have complete confidence that we can play our part in eliminating single-use plastics, reducing climate change, keeping our oceans clean and improving human health. Like many, I look forward to better, cleaner Bermuda."
Comments
comments