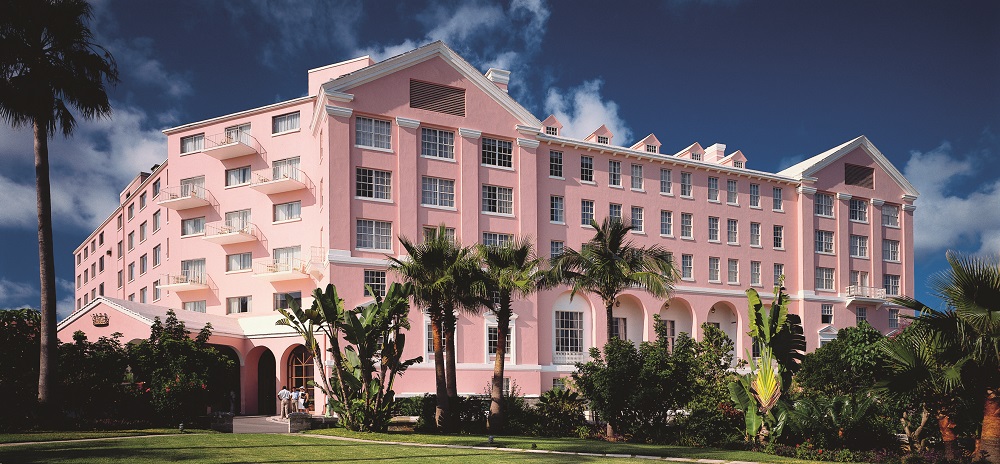 Following up on their #HolidayPrincess social media contest, Bermuda's Fairmont Hamilton Princess hotel is set to give away another free trip to Bermuda, this time rewarding social media enthusiasts who show off their inner #IcePrincess on Instagram, Facebook, and Twitter.
Set to end on February 11, 2015, the contest will see one lucky winner and their guest head to Bermuda's warm climate and pink sand beaches for a three-night stay at the Fairmont Hamilton Princess.
Simply upload your photo showing off how you beat the winter blues, whether it be by staying close to an open flame, shopping 'til you drop, or enjoying winter sports, to Facebook, Twitter, or Instagram, add the hashtags #IcePrincess and #FairmontHamiltonPrincess, and you'll be instantly entered into a draw for the grand prize.
Giving you an even better chance of success, the contest allows for as many photo submissions as you can manage, so long as each features the two crucial hashtags.
The winner of the free trip to Bermuda will be announced on February, 2015, with all entries from legal residents of the 50 United States who are 18 or older eligible to take the grand prize, which includes two travel vouchers not exceeding $500 each for airfare to travel from anywhere in the USA to Bermuda and a three-night stay at the Fairmont Hamilton Princess for two guests.
If you happened to read that line as a disappointed resident of the United Kingdom, you're in luck – this Telegraph contest offering a free trip to Bermuda from the UK is just for you!
For more information and a look at the rules of the contest, please click here.
To learn more about the Fairmont Hamilton Princess, click here for information on our Bermuda hotels page. To learn more about the many other forms of accommodations offered in Bermuda, click here.
Comments
comments