Greenpeace launched an expedition from Bermuda to the Sargasso Sea in August of last year to "study the impact of plastics and microplastics on marine life, and to document the importance of this unique ecosystem for protection under a new Global Ocean Treaty that is being negotiated at the UN."
The Greenpeace ship Esperanza departed from Penno's Wharf in Bermuda and sailed the Sargasso Sea over the course of nearly three weeks.
At the time of the expedition, Greenpeace's Oceans Director, John Hocevar, said, "The world's only borderless sea, the Sargasso has been a source of mystery and myth, from the lost kingdom of Atlantis to the Bermuda Triangle.
"Today, the Sargasso Sea continues to challenge us with questions that could affect us all. Is our reliance on fossil fuels and throwaway plastics transforming this vital sea turtle nursery area into a death trap?
"We hope our findings from this research expedition will shed light on the health of this unique ecosystem."
Nature photographer Shane Gross has an eye for sea creatures both great and small.
The Canadian-born, Bahamas-based photojournalist returned from Greenpeace's recent expedition into the Sargasso Sea with these stunning images of some of the myriad types of marine life which abound there.
Mr. Gross was aboard the environmental group's research vessel Esperanza when it travelled from Bermuda into the unique North Atlantic ecosystem last month to study the effects of plastics and microplastics on sea life.
He was among the scientists, researchers and students from 17 countries, including Bermuda's J.P. Rouja from the local Nonsuch Expeditions project, who participated in the expedition.
"We tend to think of the open ocean as a vast watery desert, devoid of life." said Mr. Gross in a blog piece he wrote on capturing these nighttime photos .
"Nothing could be further from the truth, especially [in] the Sargasso Sea, an area in the middle of the Atlantic Ocean which hosts a type of seaweed called sargassum.
"Here, the weed grows on the surface which provides much-needed habitat for baby sea turtles, and hundreds of fish and invertebrate species. Every night the world's largest migration happens where many deep-water species come to the surface under the cover of darkness."
The voyage to the Sargasso was part of Greenpeace's ambitious Pole to Pole expedition aimed at highlighting the threats facing international waters – from the Arctic to the Antarctic – and the urgent need for their protection under a proposed new Global Ocean Treaty.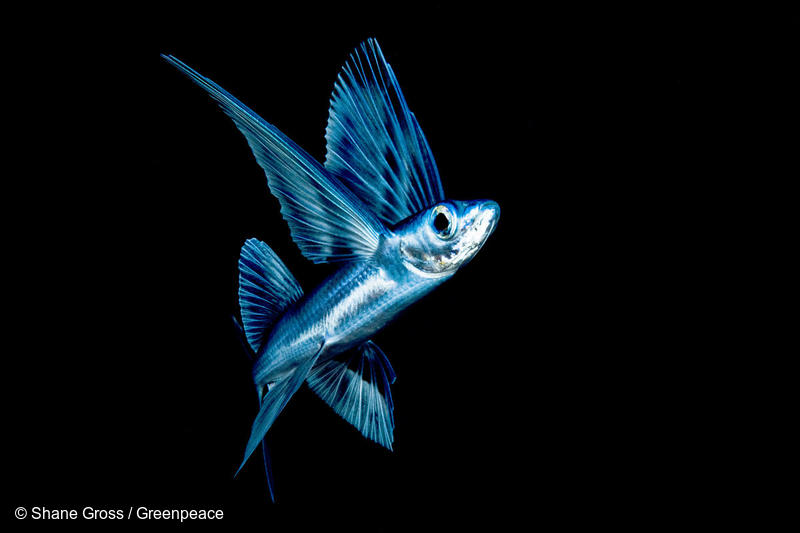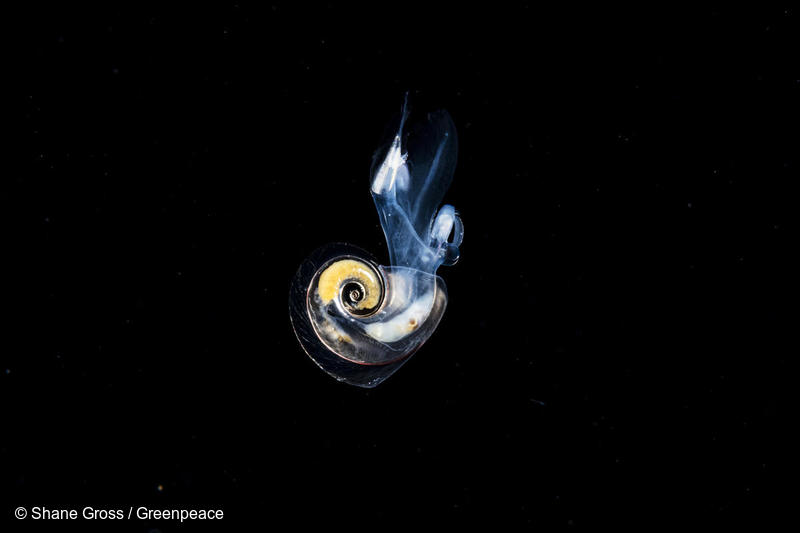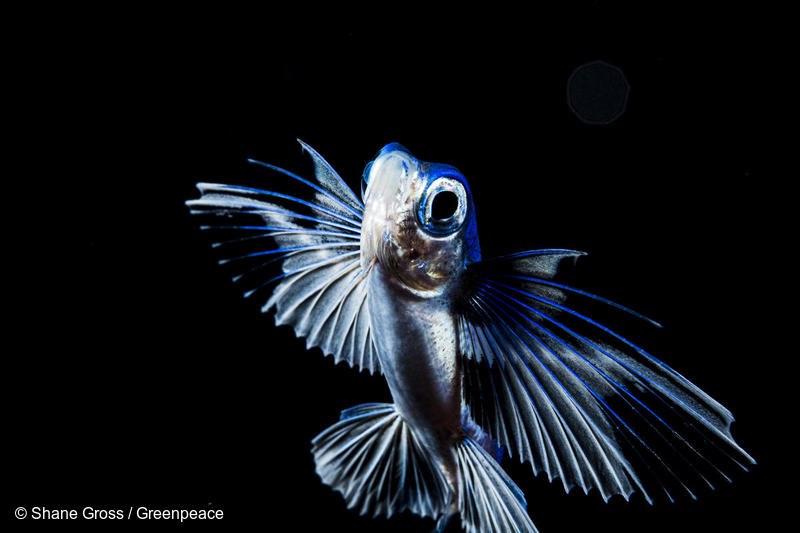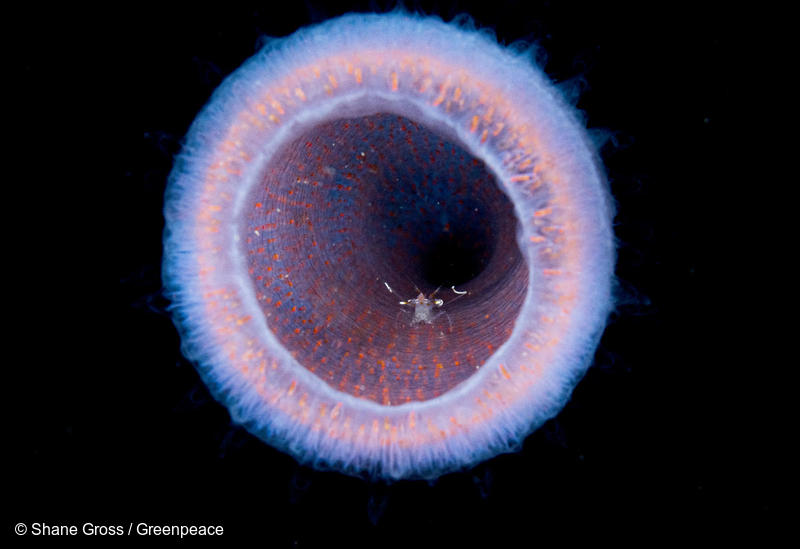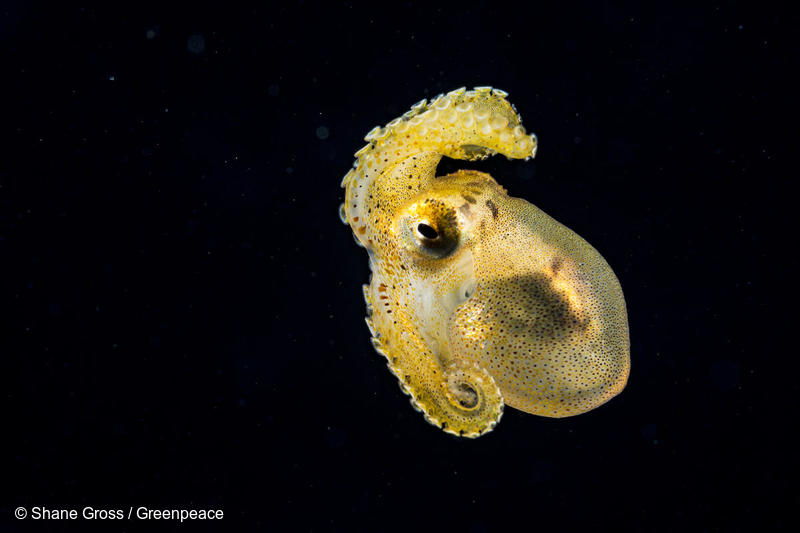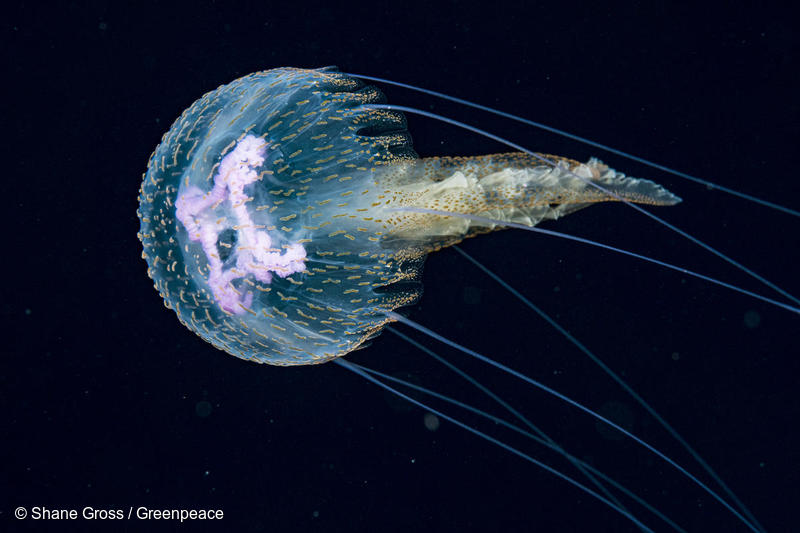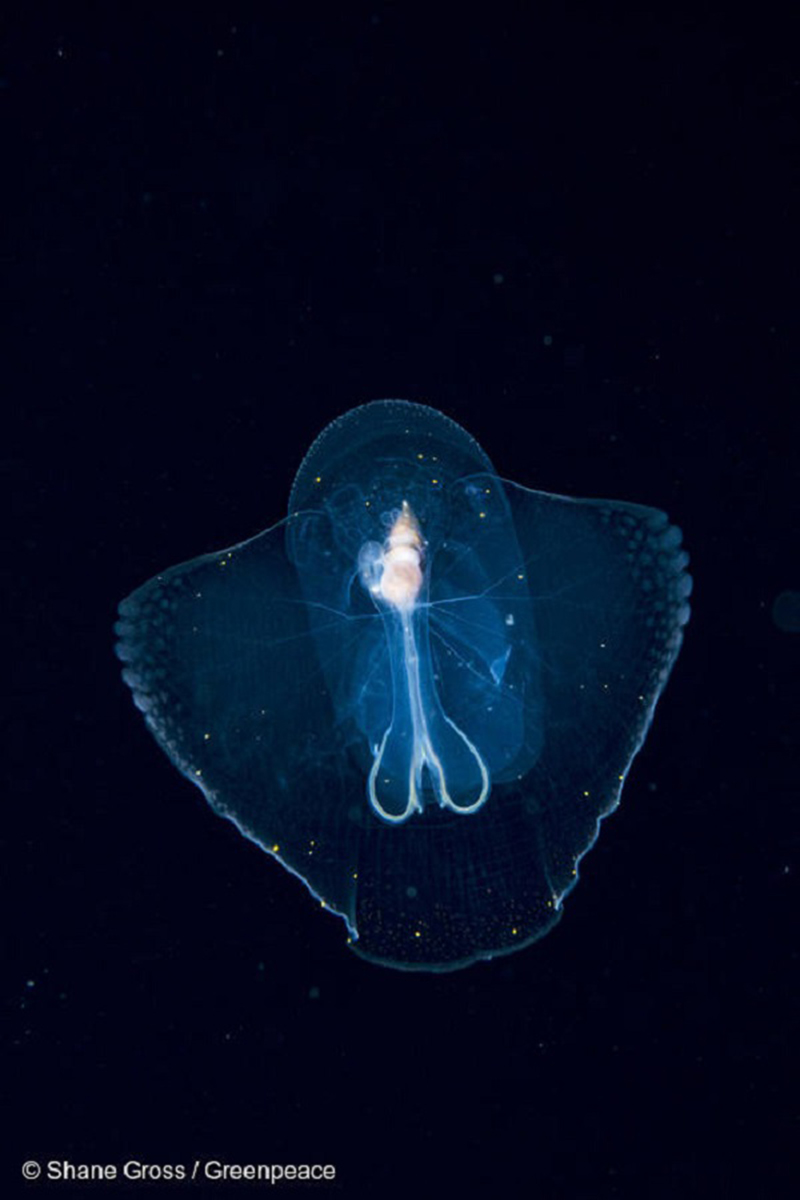 Comments
comments