In a barrier breaking move, Bermudian Dr Eve De Rosa has been elected as Cornell University's Dean of Faculty, becoming both the first woman and the first person of colour to hold the role at the prestigious university.
The Bermudian professor is currently the Dean's Fellow for Racial and Social Justice for the College of Human Ecology, and she told Bernews, "I was able to create an initiative that brings faculty to Cornell whose scholarship promotes social justice. I hope to broaden this initiative across the University."
She received her B.A. in Biology-Psychology from Vassar College and then worked as a research assistant for a few years at Harvard University School of Medicine.
She went on to receive her Ph.D. in Experimental Psychology from Harvard University and then received training in human neuroscience as a postdoctoral fellow at Stanford University School of Medicine.
Dr. De Rosa will start in her new position beginning on July 1, which will see her represent over 1600 faculty.
Cornell's website describes the position by saying, "The Dean of the University Faculty is that body's chief administrative officer and its liaison on all matters in which the concerns of the faculty relate to the president, the trustees, or other segments of the university community."
Offering his congratulations, her colleague Dr Neil Lewis Jr. tweeted the photo below —  which clearly demonstrates the historic nature of Dr De Rosa being elected to the position — saying: "Today is a great, and historic [!]  day for Cornell. I am so happy that Professor Eve De Rosa was elected as our next Dean of Faculty. Congratulations, Prof. De Rosa!"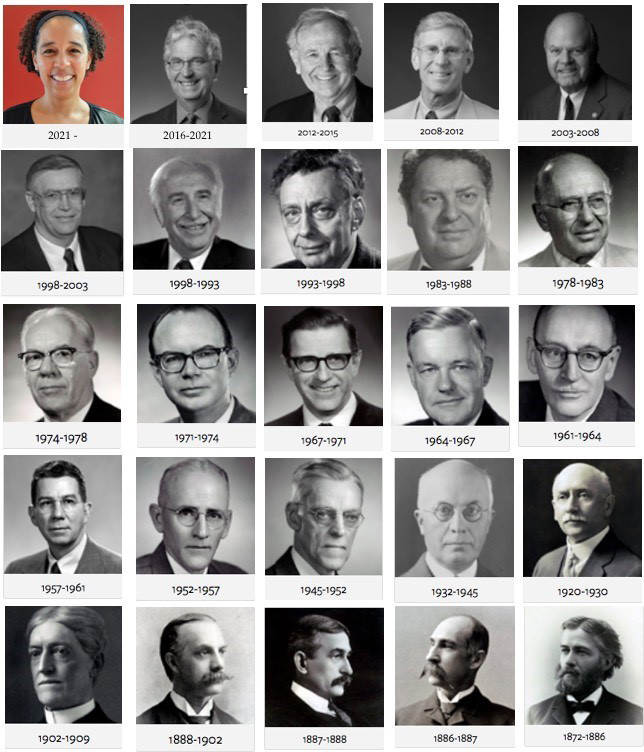 Comments
comments