A beauty queen's crown may only be made of rhinestones, but she represented Bermuda on the world stage with genuine grace, discipline and passion.
It's been over 40 years since Gina Swainson, the island's Miss Bermuda for 1979, was crowned Miss World in London, the only local ever to win such an international competition.
And she went on to demonstrate a clear understanding of the Miss World mission — "Beauty with a purpose" — by spending her reign taking part in a dizzying array of charitable activities supported by the British-based pageant.
When she took the Miss World title at the 29th staging of the pageant in November, 1979, that moment was the culmination of a meteoric beauty contest career which had only started eight months earlier.
In March Ms Swainson had been selected to represent St. George's, the East End town where she was born, in the Miss Bermuda competition.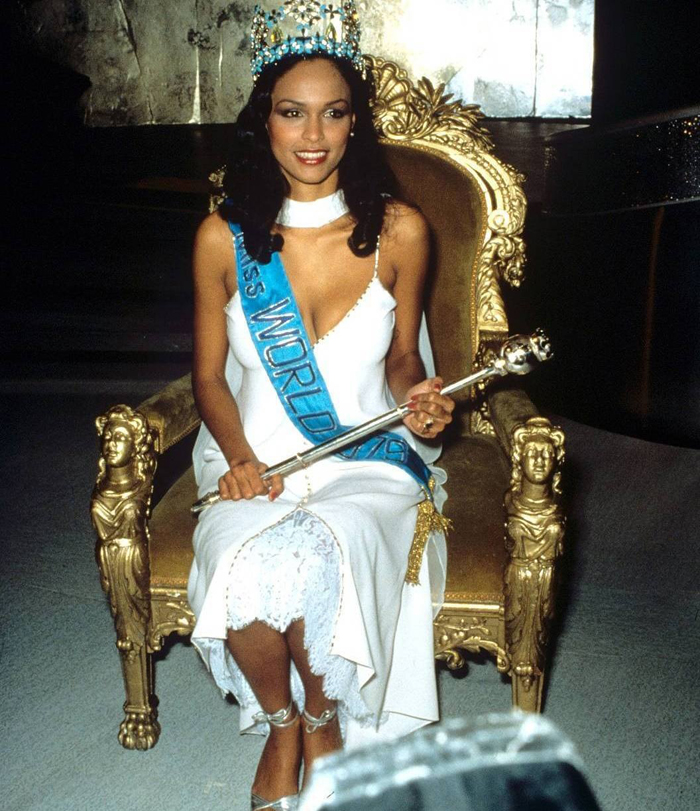 A month later she won the Miss Bermuda title and travelled to Australia in July to take part in the Miss Universe contest.
She finished first runner-up in that competition, immediately becoming the oddsmakers' favourite to take the Miss World title later in the year.
And to the surprise of almost no one, that's exactly what she did at the Royal Albert Hall on the evening of November 15, besting a field of competitors representing 70 countries.
When Miss Swainson returned to the island for the first time after being crowned Miss World on December 10, 1979, she found the Bermuda Government had proclaimed "Gina Swainson Day".
She was met at the airport by senior politicians and then taken to meet the Mayor of St. George's who made her an "Honorary Freeman for Life", the highest honour the town can bestow on one of its residents.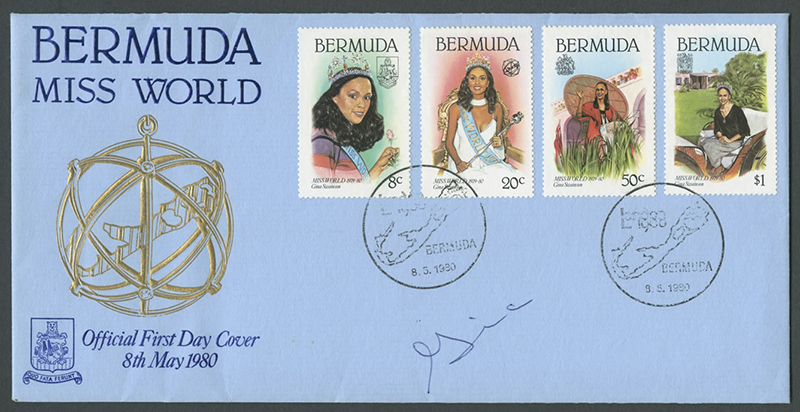 A motorcade took her to Hamilton where she was driven through the streets in a horse-drawn carriage to the delight of thousands of residents who lined the parade route.
Her achievement sparked such admiration that three separate Calypso songs were written about the woman referred to by British newspapers as "Belle From Bermuda."
On May 8, 1980 Miss Swainson became one the first Bermudians ever to appear on a Bermuda postage stamp since they started being officially issued in 1865.
Ms Swainson's year-long reign came to an end on November 13, 1980 when she crowned the new Miss World at the Royal Albert Hall.
Comments
comments