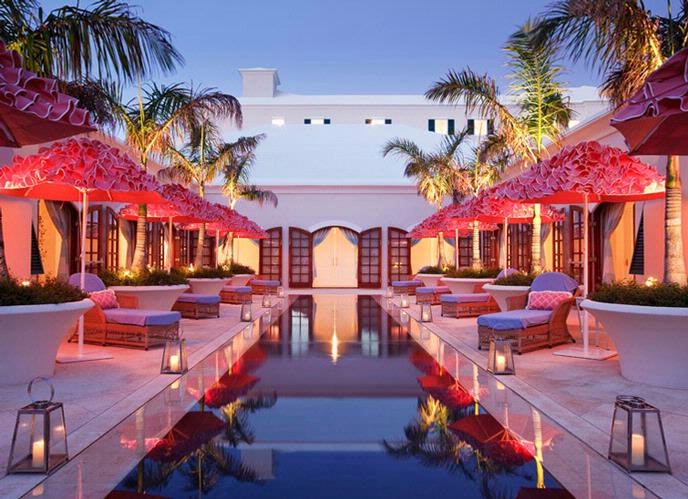 From March 13-16 2014, Rosewood Tucker's Point in Bermuda will take guests on a culinary journey for a weekend of entertainment as well as education. Executive Chef Guido Brambilla is joining forces with Rosewood Mansion on Turtle Creek's award-winning Executive Chef, Bruno Davaillon, to bring culinary-minded guests together for a three day event on the island.
During the weekend, participants will experience the differences in taste and preparation between Bermuda and Maine Lobsters while also sampling a variety of Bermudian cuisine.
Additionally, guests will experience the traditional way local fishermen catch lobster and learn how to prepare the famous Lobster Tagliolini. The fun-filled weekend will culminate on Saturday evening with a five-course Gala Dinner prepared by Chef Bruno and the Rosewood Tucker's Point culinary team.
"We're delighted to bring this culinary weekend to Rosewood Tucker's Point and we look forward to welcoming Chef Bruno Davaillon to Bermuda," says Duncan Graham, Managing Director Rosewood Tucker's Point. "It's truly an honor to have a Michelin Star chef here on the island and I am excited for our guests experience his expertise through his brilliant cuisine," adds Graham.
Guests can still experience Chef Bruno Davaillon's Michelin Star cooking by attending the five-course Gala Dinner in The Point on Saturday, March 15th. Reservations for the dinner can be made by calling the restaurant directly at 414.298.4070. The cost is $250 per person, exclusive of tax and gratuity.
Schedule of Events:
[starlist]
Thursday, March 13:
6:30 pm – Welcome cocktails and canapés with Chef Bruno and Chef Guido in the Library
7:30 pm – 'Flavors of Bermuda' Tasting Dinner in the Wine Room at The Point Restaurant
Friday, March 14:
During the day, guests may enjoy a round of golf or simply relax with spa treatments
3:30 pm – "How to prepare Tagliolini with Lobster" Cooking Class with Chef Maximo Villagra at Sul Verde Restaurant
7:30 pm – Family-style Italian Dinner at Sul Verde
Saturday, March 15:
10:00 am – Boat excursion with local fisherman, Brian Hines, to catch Bermuda Spiny Lobster followed by a guided tour of the Bermuda Underwater Exploration Institute.
7:30 pm – Five-course Gala Dinner at The Point prepared by Chef Bruno Davaillon
The Culinary Weekend Adventure Package is only available March 13-16, 2014. Space is extremely limited and reservations may be made by calling Brandon Bratcher directly at 214.880.4259.
Package pricing for the "Culinary Weekend Adventure" is $4500 per couple and includes access to all above culinary events, two spa treatments, two rounds of golf as well as breakfast, lunch and dinner daily. To follow the weekend adventures live on social media use #LobsterLove.
[/starlist]
Comments
comments