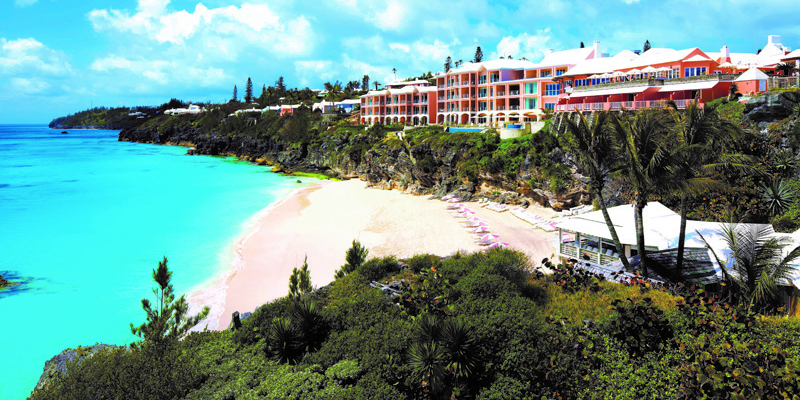 The Reefs Hotel has re-opened with the hotel thanking the community for the support and noting that while they won't be seeing the normal level of business they have "enough reservations to give our staff a much needed opportunity to begin to get back to work."
A spokesperson said, "The Reefs is very pleased to announce that as of Friday August 7th, we have reopened to welcome guests back to our hotel, in both our rooms and restaurants.
"Our spa opened in early July and has seen a lot of bookings and enjoyment by its patrons, and we are very happy to now open the rest of the hotel. It has been a long and hard five months for our amazing staff, and everyone is excited to start providing the high level of warmth and hospitality that we are known for.
"We want to thank all of our incredible team members here at The Reefs. We could not have opened on Friday without their dedication, hard work, and loyalty.
"While we won't be seeing anywhere near the normal level of business in the hotel that we would in a regular year, we saw enough reservations to give our staff a much needed opportunity to begin to get back to work.
"We have already been amazed by the response from the local community in booking staycations and dinner reservations. We greatly appreciate all the continued support from the public, as this will be critical in the weeks ahead, and we are very thankful for the level of interest already.
"We are offering some great local packages, including specials for families, couples looking for a romantic weekend away, and others. We will be serving breakfast in our main clubhouse and terrace, and lunch and dinner down at Coconuts.
"We are providing an all-day menu, starting at 12 noon and going up to 10pm, with additional specials added each night for dinner. We will also be offering our popular beach dining in the evening, with tables directly on the sand – certainly a memorable and unique experience eating right down by the water. We are seeing interest from small groups for celebrating special occasions but advise that parties larger than 10 must be split into multiple tables.
"All staff members have been through extensive safety training in order to provide a high level of protection for both themselves and our guests. We have put in numerous new protocols for all areas of the hotel, as well as complying with all government regulations. Our goal is to provide an environment where our customers can feel safe and relaxed. A summary of our protocols can be found here [PDF].
"Our team is happy to answer any questions about the services we are offering, as well as make room and restaurant reservations. No reservation is needed for lunch and while we do not require reservations for dinner, we do strongly suggest them to avoid disappointment during busier times. We can be reached at 238-0222 or via email at reservations@thereefs.bm.
"We and our staff thank everyone in the local community for their support during these difficult times and we are hoping this is the first step forward to a return to better days ahead!"
Comments
comments