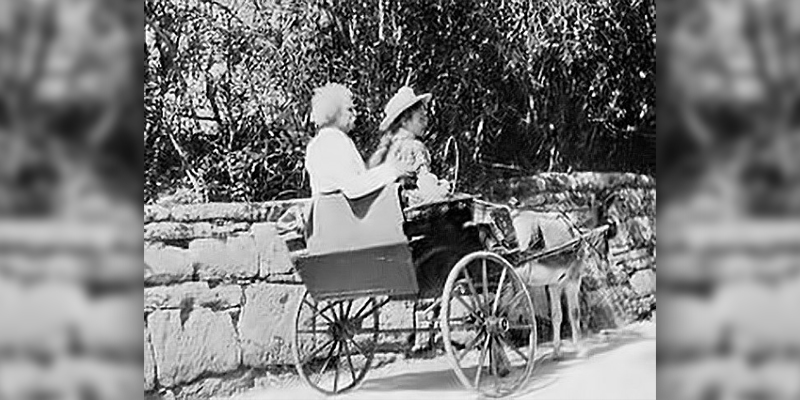 Mark Twain — who famously remarked "You go to heaven if you want to, I'd rather stay right here in Bermuda" — was born 186 years ago today [Nov 30].
Born Samuel Langhorne Clemens in 1835, his pen name Mark Twain came from the call steamboat navigators used for the two-fathom mark when taking depth soundings on the Mississippi.
Between 1867 and his death in 1910, Twain visited Bermuda numerous times, enchanted by the inhabitants of "that happy little paradise" from the time he first set foot here, once writing: "The spectacle of an entire nation grovelling in contentment is an infuriating thing."
The "Mark Twain in Paradise: His Voyages to Bermuda" book recounts a tale Twain told about how Bermudians often seem to know each other, a fact he found out while traveling one day.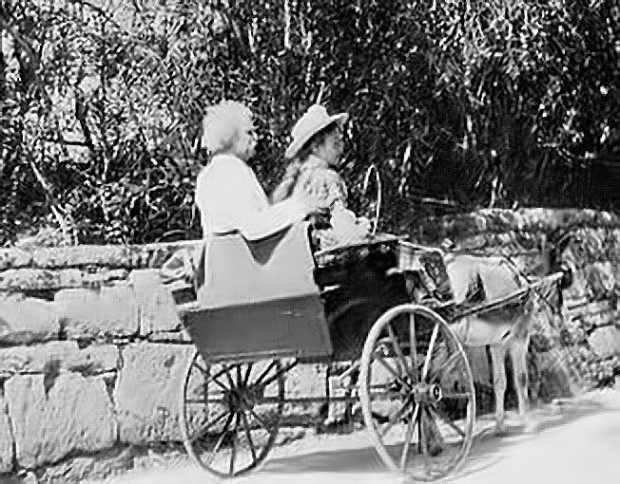 "The island is not large," said Twain. "Somewhere in the interior a man ahead of us had a very slow horse. I suggested that we had better go by him; but the driver said the man had but a little way to go.
"I waited to see, wondering how he could know. Presently the man did turn down another road. I asked. 'How did you know he would?'. 'Because I knew the man, and where he lived.'
"I asked him, satirically, if he knew everybody in the island; he answered, very simply, that he did. This gives a body's mind a good substantial grip on the dimensions of the place."
The author also extolled the island's "peaceful serenities and its incomparable climate", saying: "The early twilight of a Sunday evening in Bermuda, is an alluring time.
"There is just enough of whispering breeze, fragrance of flowers, and sense of repose to raise one's thoughts heavenward; and just enough amateur piano music to keep him reminded of the other place."
In Bermuda he found "no rush, no hurry, no money-getting frenzy, no fretting, no complaining, no fussing and quarreling; no telegrams, no daily newspapers, no railroads, no tramways, no subways, no trolleys, no Ls, no Tammany, no Republican party, no Democratic party, no graft, no office-seeking, no elections, no legislatures for sale…."
For the last three years of his life the island became his second home, with the author staying at both the Princess Hotel and the private residence "Bay House" just off Pitts Bay Road.
Twain was behind such perennial classics as "Adventures of Huckleberry Finn," "The Adventures of Tom Sawyer", "A Connecticut Yankee in King Arthur's Court," "The Innocents Abroad," "The Prince and the Pauper," "Life on the Mississippi" and "The Tragedy of Pudd'nhead Wilson".
He died at the age of 74 at his Connecticut home on April 21, 1910 — just days after leaving Bermuda for the final time. Bouquets of Bermuda Easter lillies garlanded his coffin at a funeral service at New York's Brick Church.
Shortly before his death, the author famously remarked: "You go to heaven if you want to — I'd rather stay right here in Bermuda."
Elizabeth Wallace, a dean at the University of Chicago, was also wintering in Bermuda in 1908 and made the acquaintance of both Mark Twain and his young companion and accompanied them on their travels around Pembroke.
Miss Wallace subsequently wrote of the friendship she forged with the author in Bermuda in the book "Mark Twain and the Happy Island".
Published in 1913, this account of Mark Twain's twilight days in Bermuda was described by the author's literary executor Albert Bigelow Paine as "having a place of its own in Mark Twain literature."
In his introductory remarks to the book, Mr. Paine said: "Mark Twain always loved Bermuda, from the first day of his first visit, to that last day of his final visit, when he sailed away with the shadows already gathering just ahead.
The 227-page "Mark Twain And The Happy Island" e-book appears below:
Comments
comments