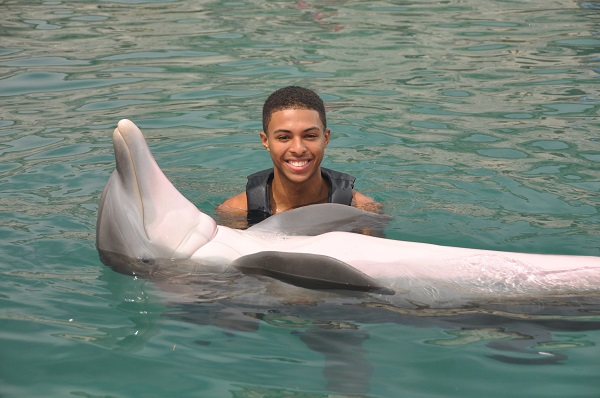 Rap pioneer Rev Run and his family visited Bermuda in 2013, arriving on board the Royal Caribbean Explorer of the Seas and spending some time at one of the island's most popular attractions.
Rev Run and his family — including his up and coming rapper son Diggy Simmons [pictured below] — showed up at Dolphin Quest at the Royal Naval Dockyard and swam with the dolphins over the weekend.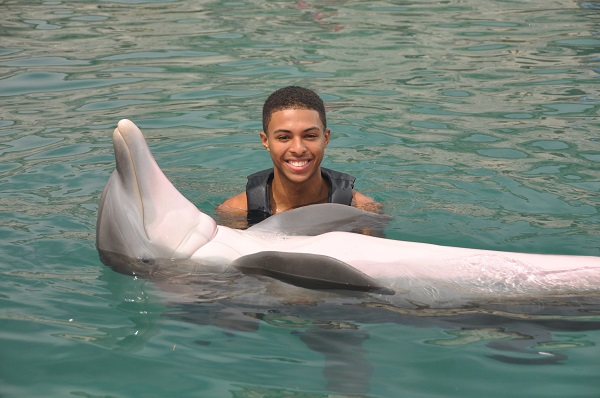 Rev Run — aka Joseph Ward Simmons — is one of the founding members of the hip hop group Run D.M.C, and also appeared on an MTV reality entitled "Run's House" along with his family.
Christine Mihelcic of Dolphin Quest said it was an honour to have the Simmons family at the facility, and they were a kind and loving family.
Located in the Royal Naval Dockyard in the west end of Bermuda, Dolphin Quest is surrounded by the historic buildings that play host to the National Museum of Bermuda, providing a beautiful backdrop to the events that take place within the dolphin enclosure itself.
Visitors can get to Dolphin Quest via the bus, ferry, taxi, or your rental scooter; if you are arriving by cruise ship, it will likely berth at the Royal Naval Dockyard, putting you within easy walking distance of this once in a lifetime attraction.
Comments
comments