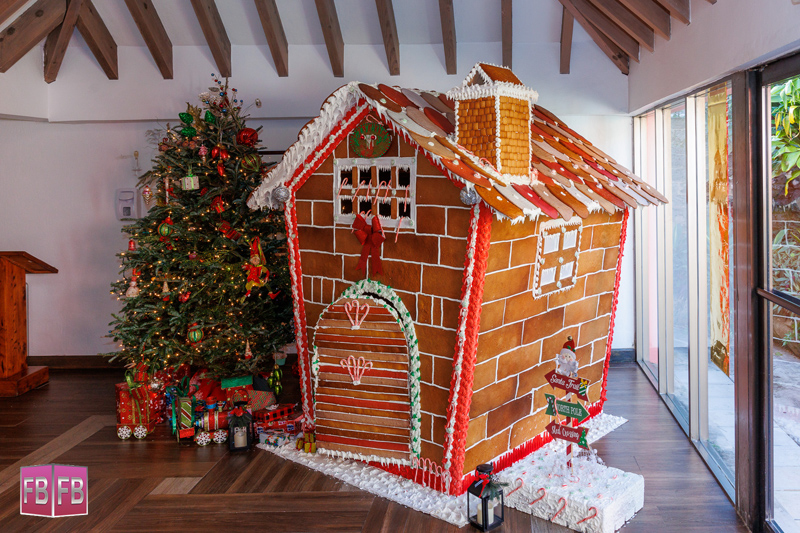 Cambridge Beaches recently revealed their oversized gingerbread house, constructed over three weeks with a long list of ingredients – and Christmas spirit.
The gingerbread house is currently on display in front of the De Shields Pop-Up Bistro, located in the main house at Cambridge Beaches. Depending on humidity levels, it is expected to be available until January 6.
Chef Keith DeShields said, "It took three weeks from start of build to completion. I remember going through three 50lb bags of flour, four 20kg bags of sugar, two cases of 30 dozen eggs, and one 16oz bottle of cinnamon at the start of the baking process of the build. We went through many more 50lb bags and all the rest. The most labor and time-consuming part of the build was all the dough pressing, shaping and baking, and stacks and stacks of cinnamon bricks and slates.
"In total there were seven staff members that aided in the building of the house; from maintenance, housekeeping and even our GM helped. But the building/baking and assembling was mostly the maintenance and Depack Kumar and Kelly Simons-Muhammad, our fabulous pastry team."
When asked about the challenges faced in such a large scale project, Chef DeShields said, "Finding the space to put it! When I decided to build it, what I wanted most was impact. There are two ways, in my opinion, to achieve impact. One is with lots of detail, or two with dominant presence.
"The only problem was that the time was short to make something with enough details to have the impact that we were hoping for, so we decided to go for a dominant presence. As for the challenges, finding time to do this between the regular shifts and mostly getting the main structure in to the room with the entrance 1.5 feet narrower than the house.
"These past few years have been a strain on everyone and this Christmas I wanted to make it a grand one. We had a lot of fun making this house and I know the staff loved smelling the gingerbread coming out of the kitchen, it really brought the Christmas cheer. We have a few activities taking place around this house for the kids, including a competition and teaching them how to make their own."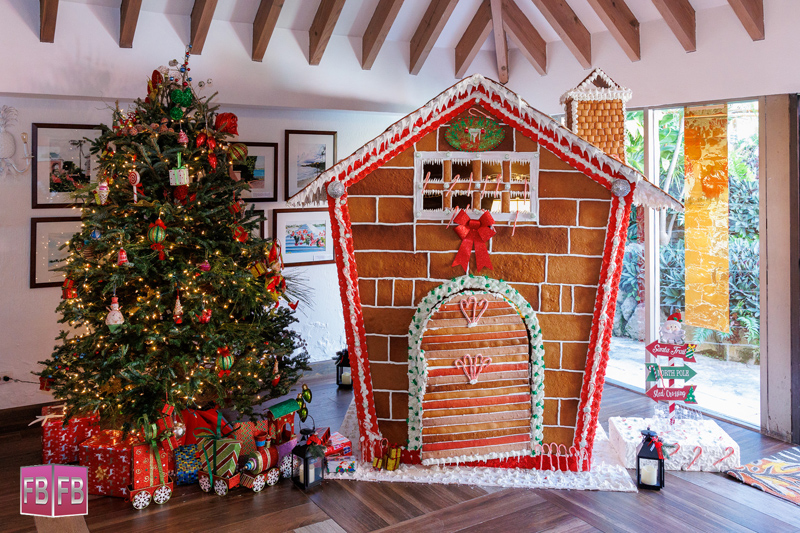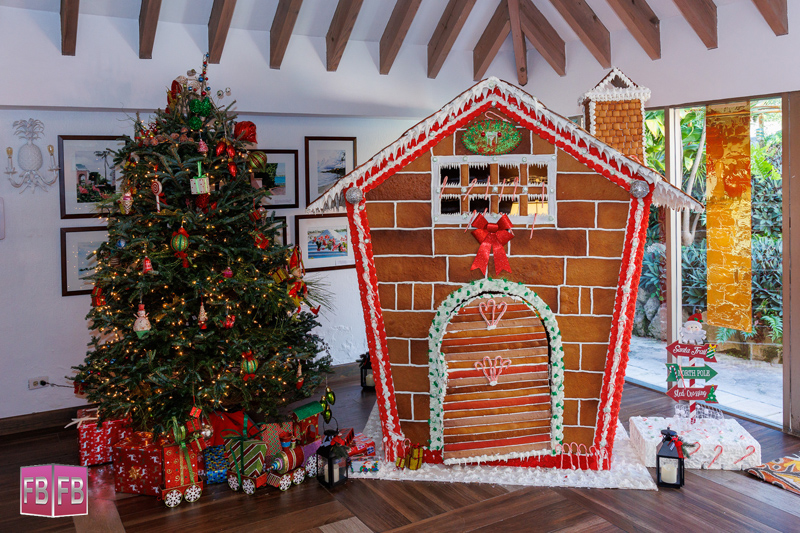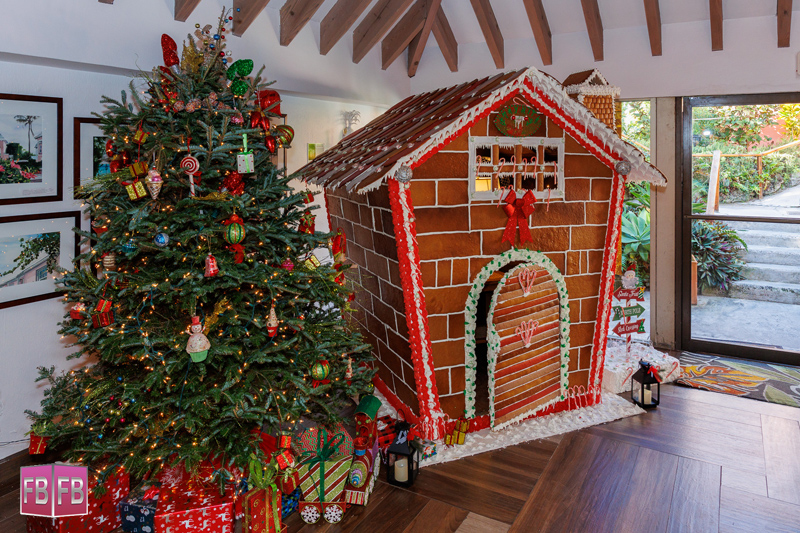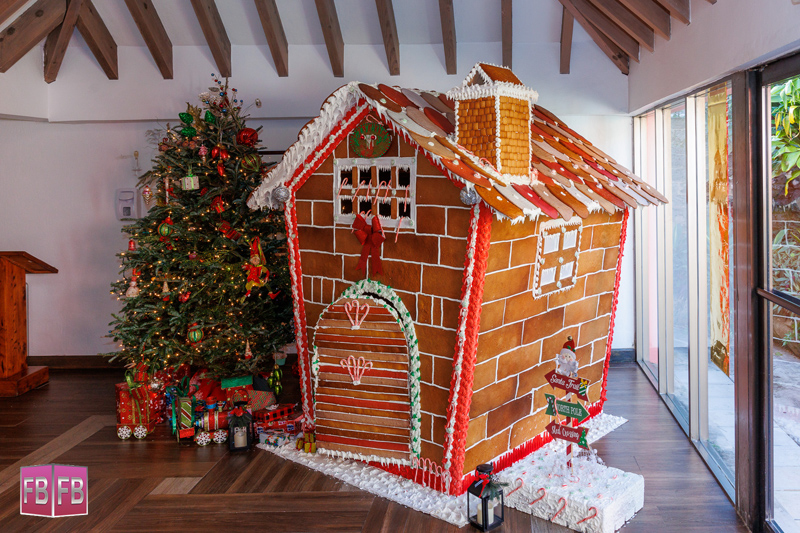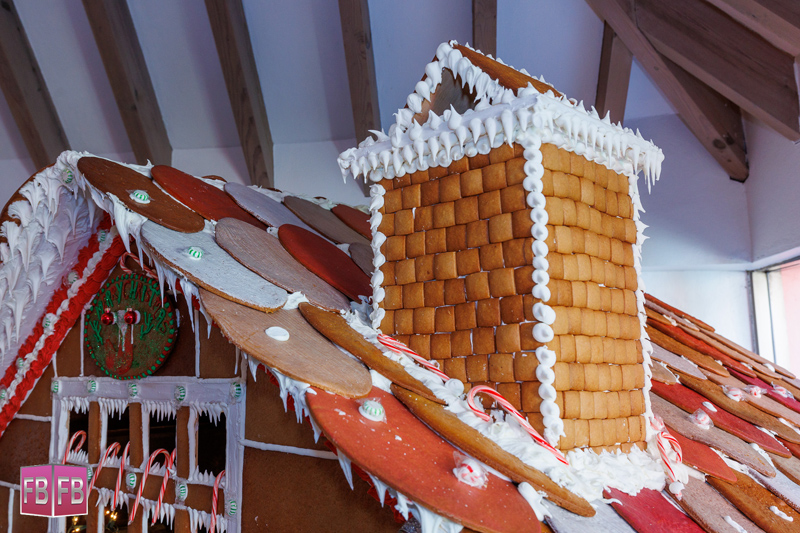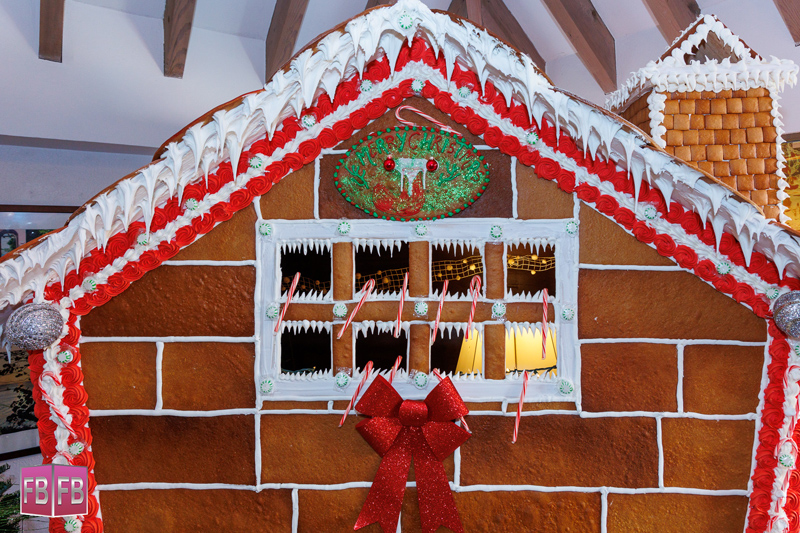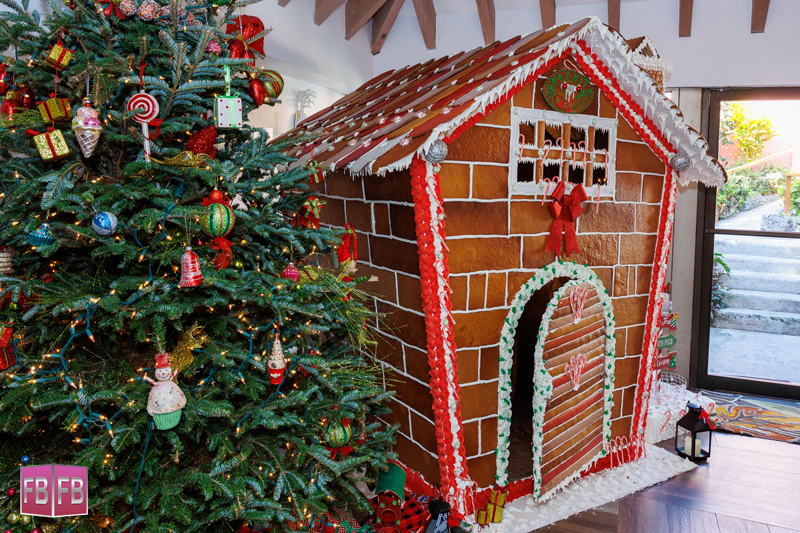 Comments
comments