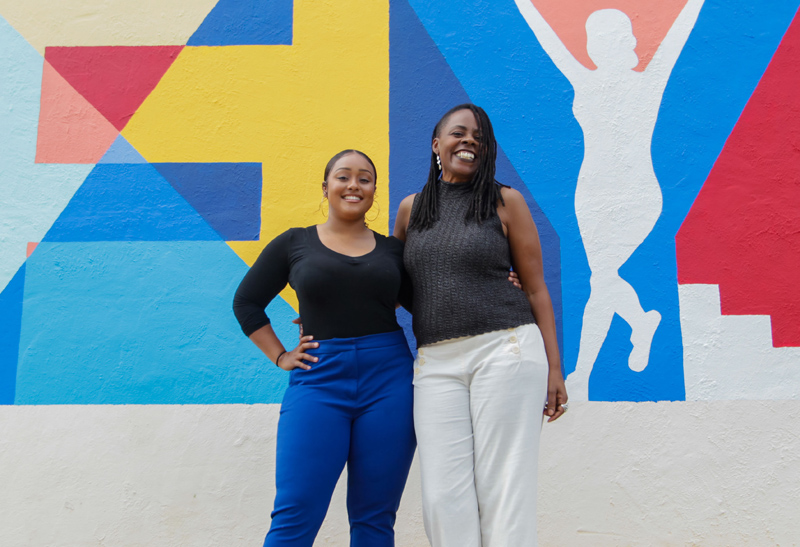 Minister of Youth, Culture and Sport Dr. Ernest Peets joined Dame Flora Duffy's parents, Charles and Maria Duffy and local artists Kendra Earls and Shanna Hollis to formally unveil the "Unfolding Flora Duffy" mural, which serves to honour Bermuda's first ever Olympic Gold Medalist.
The mural which is located on the Church Street side of the General Post Office building in Hamilton, is part of a series of recognition and celebratory events highlighting the achievements of Bermuda's first Olympic Gold Medalist, Flora Duffy.
Ms. Earls and Ms. Hollis were the successful candidates out of 11 artists who were invited to submit proposals for this project.
Minister Peets said, "Over the course of four months, Kendra and Shanna have created a vibrant, interactive, inspiring and thought-provoking mural that celebrates the various stages of Flora's journey to success. A few weeks ago, I had an opportunity to have an up-close look at the mural, and needless to say we are thrilled with the finished product. The Flora Duffy mural is also important because it's in keeping with the Department of Culture's art in and on public buildings programme.
"So we are very pleased that this artistic display will be a lasting testament to this Ministry's commitment to raising awareness of the amazing talent of our local artists. I wish to congratulate Kendra and Shanna for creating this wonderful piece of public art. Thank you for your vision and your enthusiasm in undertaking this national project."
Mr. Duffy shared remarks on behalf of Dame Flora, who said, "I wish I was there to join you today. I am currently in South Africa training for the season ahead. The mural is absolutely stunning, and Shanna and Kendra have done an amazing job. It's been so inspiring to follow two women bring to life this piece of art for all to enjoy.
"I can't wait to see it in person when I am next at home. My hope is that it will serve as both a glimpse of Bermuda's creative talents and what is possible for all Bermudians to pursue and fulfill big dreams. Thanks to Minister Peets and the entire team at the Department of Culture for supporting this expression of Bermuda pride. It really is remarkable. Thank you."
At the conclusion of his remarks, the Minister presented Mr. and Mrs. Duffy with a smaller version of the mural, which they will share with Dame Flora upon her return to Bermuda later this year.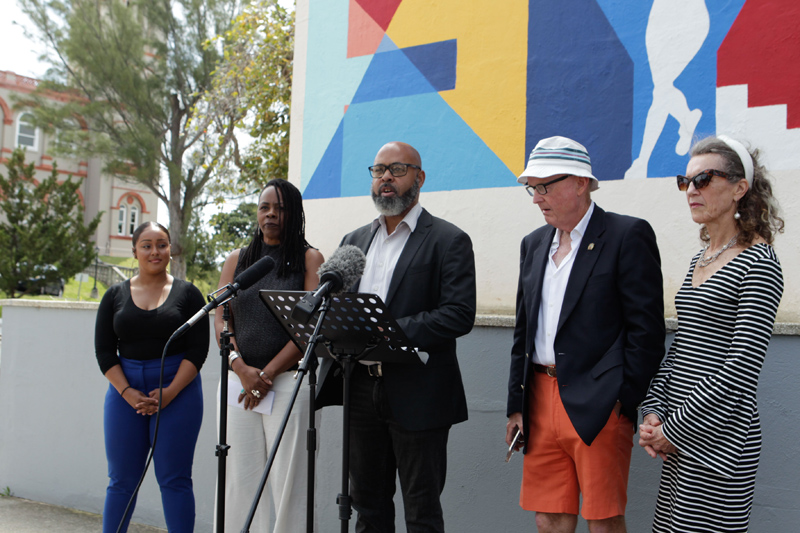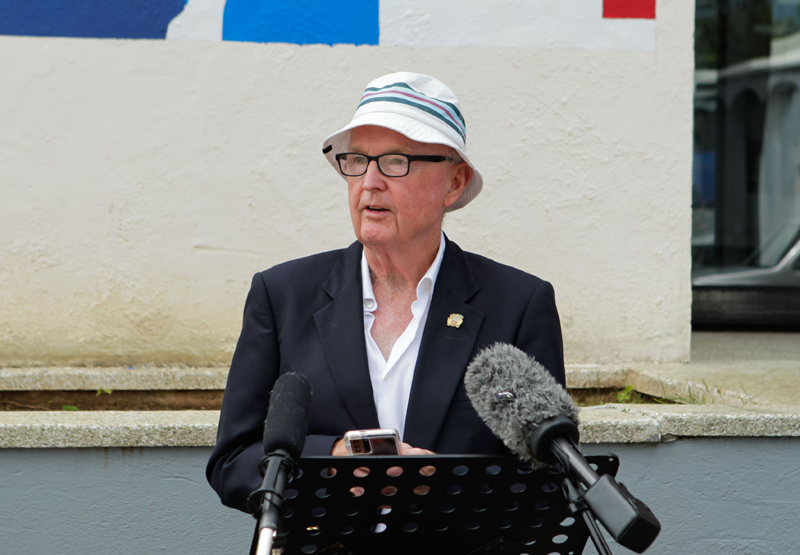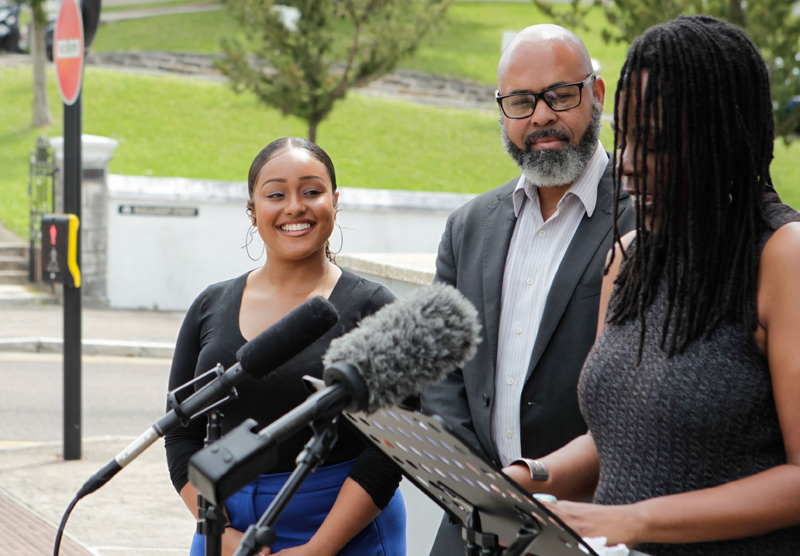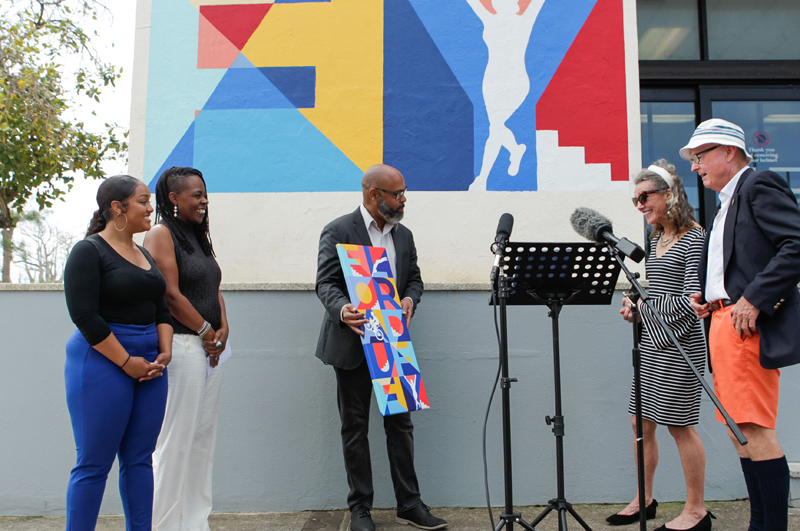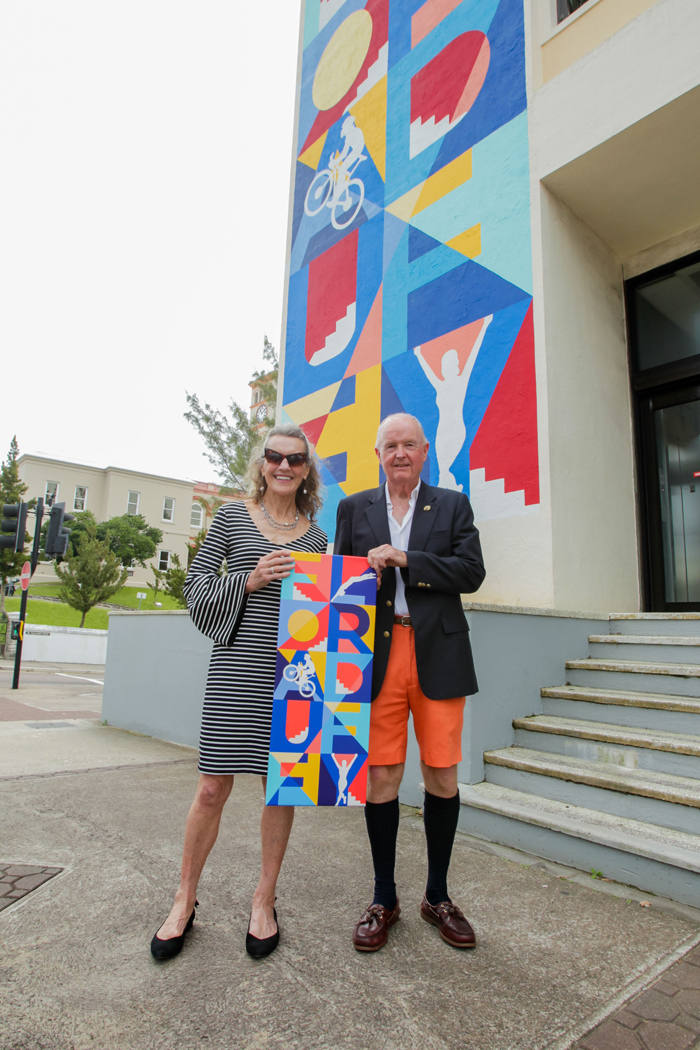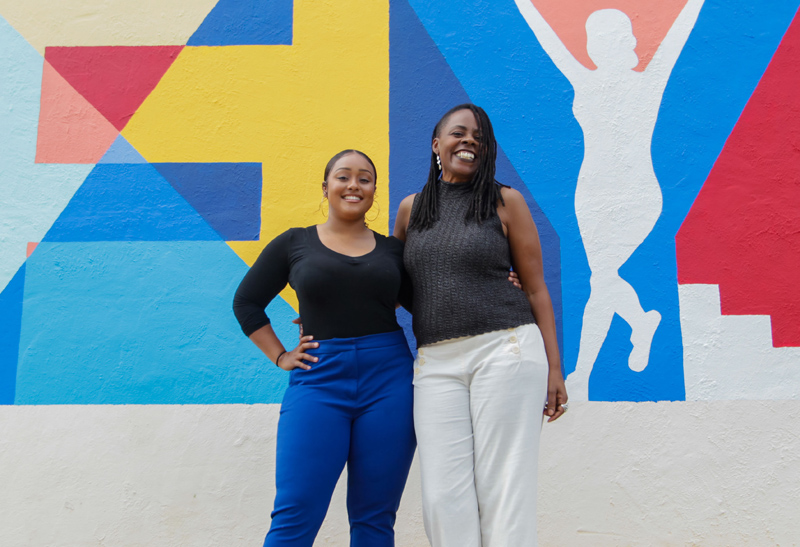 Comments
comments