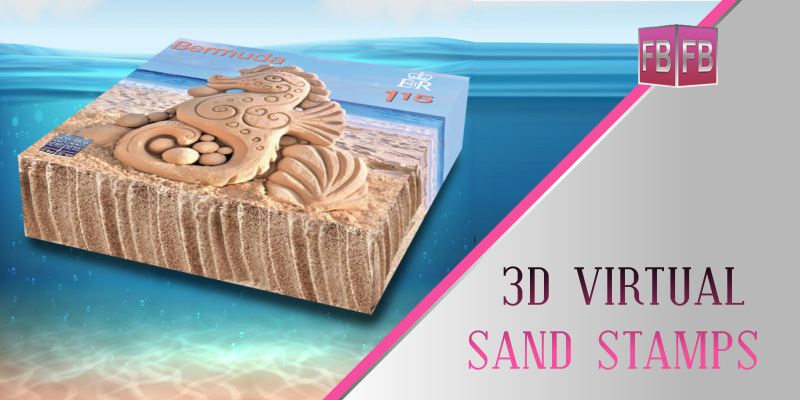 The Bermuda Post Office recently issued its second commemorative stamp release of the year, featuring the Bermuda Sandcastle Competition, and virtual 3D cube versions of the 'Sand Sculptures' stamp series are below.
The Bermuda Sandcastle Competition is held annually, and throughout the year Hannah Emmerson creates a number of artistic sand sculptures which always prove popular on social media.
Minister for the Cabinet Office Wayne Furbert previously said, "The Philatelic Bureau of the Bermuda Post Office is very pleased to present a new commemorative stamp issue 'Sand Sculptures'.
"Hannah Emmerson has turned a fun activity into an art form, one which has been appreciated particularly during this time of social restrictions resulting from the pandemic. Each sculpture can take anywhere from four to six hours to create, depending on size and detail.
"In addition to building, Ms Emmerson loves conducting workshops which allow her to share her artistic talents with children and adults alike. And she also showcases her sand sculptures at weddings, birthday parties and other social events. So, we are very pleased to highlight this unique and engaging activity which has been such a staple in our community for many decades."
The new stamps are now available. Prices are $4.55 for the set of stamps and $6.50 for the First Day Cover.
Comments
comments