A $5,000 MarketPlace gift voucher, a motorcycle, 5 night hotel stay, iPhone, 55 inch smart TV, $500 BELCO voucher, $1,000 fuel voucher and a $5,000 travel voucher are just some of the outstanding prizes you can win in a raffle which aims to assist local schools.
A spokesperson said, "For 25 years, Bermuda public primary schools and Pembroke Rotary Club have worked together on an annual raffle that to date has raised $1,749,688 for participating schools. In a typical year, PRC organizes the raffle and the school children sell tickets with 70+ percent of the monies raised going directly to the schools.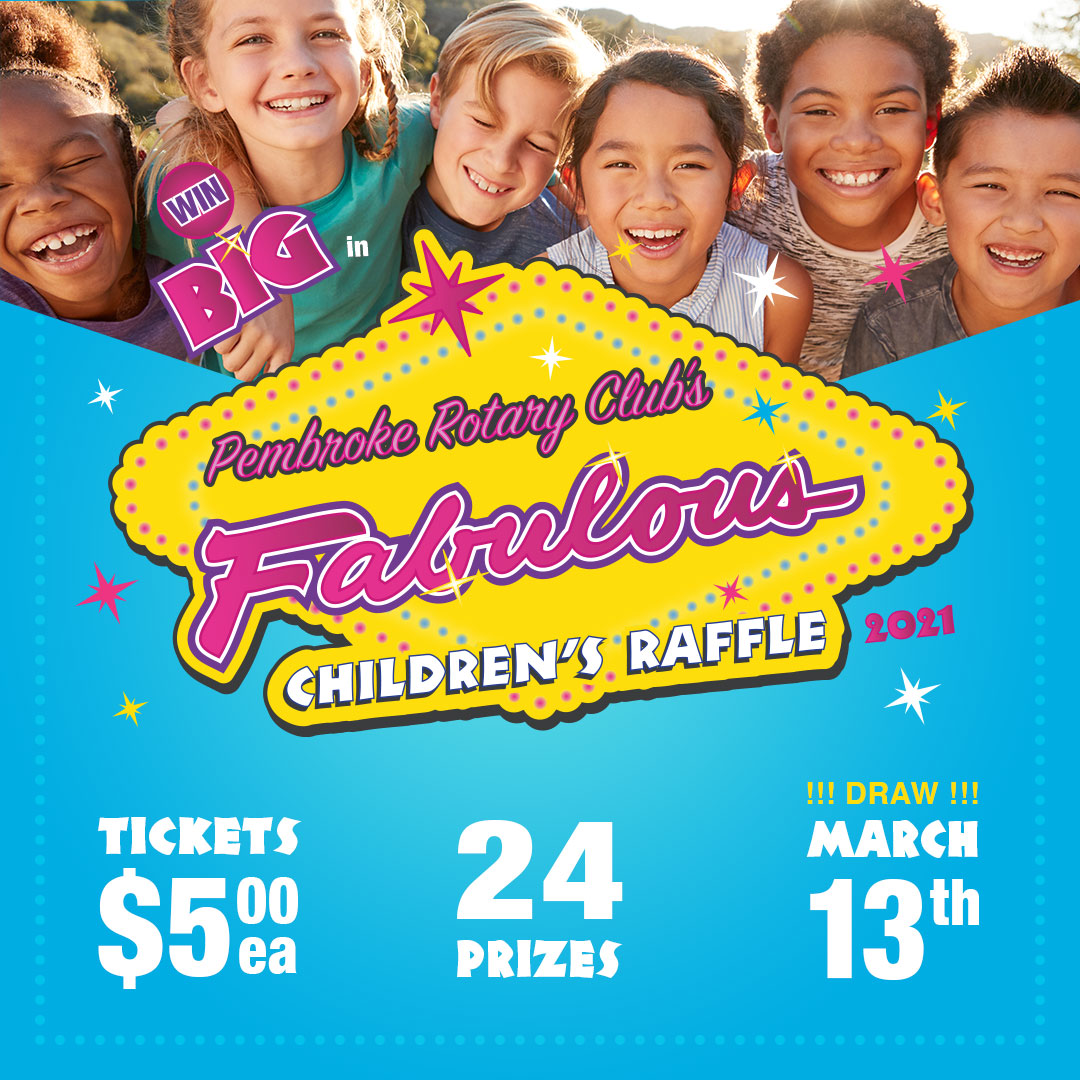 "In 2021, Covid restrictions have made it difficult for students to get out into the community and sell their tickets. The Pembroke Rotary Fair, another annual ticket sales opportunity, has been cancelled in 2021 due to Covid. Given the decreased exposure and opportunity for ticket sales, Pembroke Rotary Club is asking the community to help keep this fundraiser alive by purchasing raffle tickets from the schools or PRC directly.
"Through March 12, anyone who wishes to assist the students and support the schools can buy their tickets for the March 13 draw by contacting their neighborhood school or Pembroke Rotary Club directly. Tickets are $5 each and contacts are as follows:
"Dalton E Tucker – 478-3312, Elliot – 236-3091, Francis Patton – 478-3303, Gilbert Institute – 236-4246, Harrington Sound – 293-0561, Heron Bay – 238-0556, Northlands – 478-3309, Paget – 478-3316, Port Royal – 478-3313, Prospect – 478-3318, Purvis – 478-3315, St. David's – 478-3321, Victor Scott – 478-3304, West Pembroke – westpembroepta@gmail.com. At Pembroke Rotary, tickets can be purchased through Barbara Edwards at 236-8862 or barbhe39@gmail.com.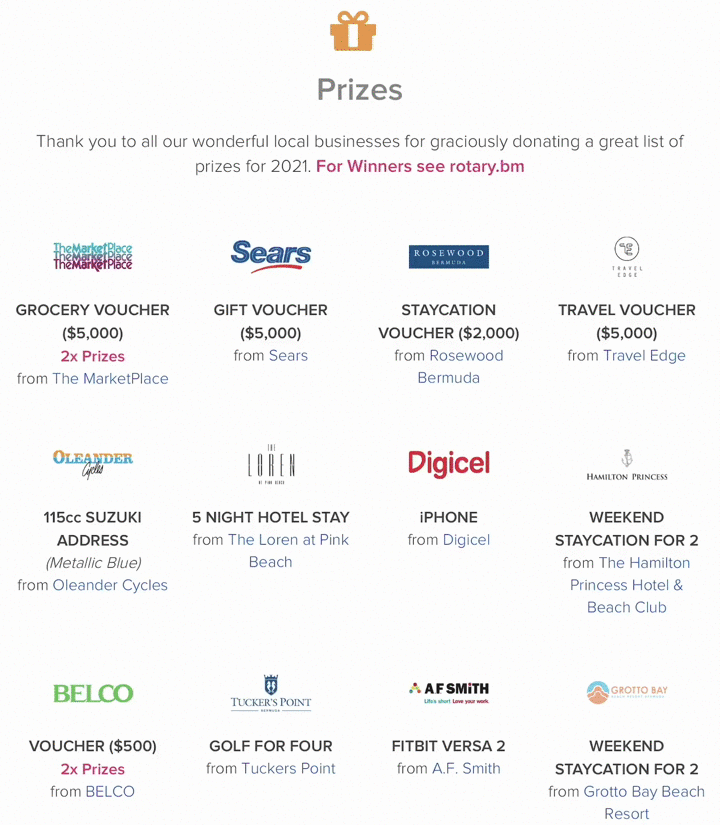 "Over the decades the schools have used the proceeds of the raffle to fund a myriad of school programmes, educational tools, equipment and more.
Wendell Smith, Deputy Principal of Pembroke Primary, noted, "Most recently funds raised enabled us to increase IT support by providing our school access to the UK's EducationCity. Funds from the raffle have also enabled our teachers to participate in Therapeutic Crisis Intervention for Schools training [TCIS]. This training assists staff in creating a more empathetic and nurturing atmosphere within the school. "
"St. David's Principal Gladstone Thompson noted that funds from the raffle are typically directed towards current needs, saying" Most recently we purchased an Elmo projector and Kindles for the classrooms."
At Elliott Primary, Deputy Principal Diane Simmons noted that raffle monies have been used to purchase a wide range of supplies including printers, toner, mural paint, outdoor benches, library and scholastic books, physical education equipment and more.
School heads expressed gratitude to Pembroke Rotary for inclusion in this annual fund raiser and were also quick to thank key staff, parents and school communities for their support and participation in the PRC Raffle.
"Deputy Principal Smith singled out Dorothy Trott, a retired teacher, saying, "Over the years she has spent endless hours contacting businesses, sporting clubs and others securing their support. We'd like to thank her publicly for her considerable assistance." In 2021 Pembroke Primary has turned ticket sale effort over to their PTA.
"At St. David's, Principal Thompson noted the strong support they receive from the community and wanted to thank local service stations, shops and restaurants for their significant assistance with ticket sales.
"In addition to assisting with ticket sales and in spite of Covid's impact on sales, local businesses have once again been extremely generous with prize donations.
"The 24-prize draw includes staycations at Bermuda's finest hotels, a motorbike, mountain bike, iPhone, FitBit, 55" tv, food vouchers, utility vouchers and more. A complete list of prizes and vendors and other raffle details can be found on the Pembroke Rotary Club Facebook page [Pembroke Rotary Club Bermuda] and here on Bermudayp.com.
"Those wishing to help spread the word can assist by liking and or sharing these posts."
Comments
comments