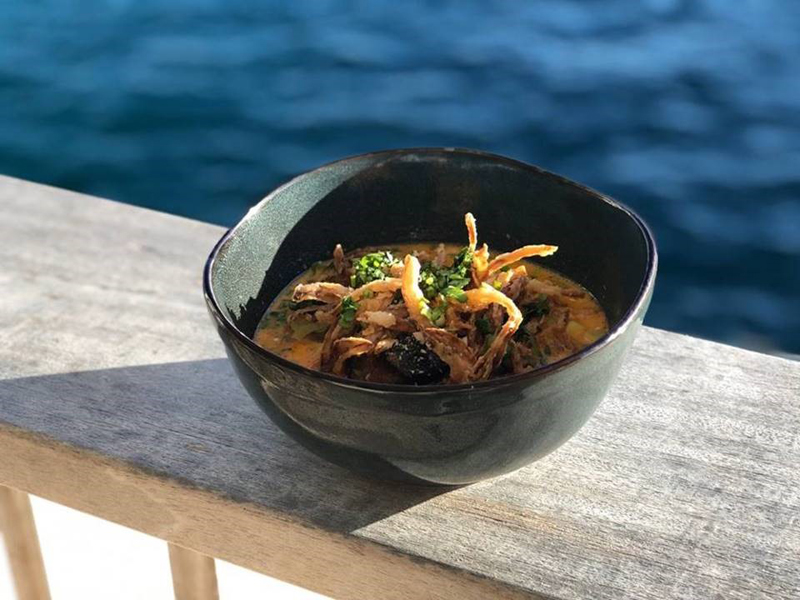 The Hamilton Princess & Beach Club said they have "launched a slate of exciting new take-out and delivery options to scintillate diners at home throughout the coming weeks."
This comes as the island's regulations are set to change effective 5am tomorrow morning [April 20] with restaurants — which are currently closed — able to offer curbside and delivery options.
"Perhaps the most exciting news for those looking for a special way to celebrate or even just as a much needed indulgence, Hamilton Princess's famous Afternoon Tea is available at home for the first time. Take a moment away from the day to day and enjoy a selection of classic tea treats alongside more modern creations from the hotel's kitchens.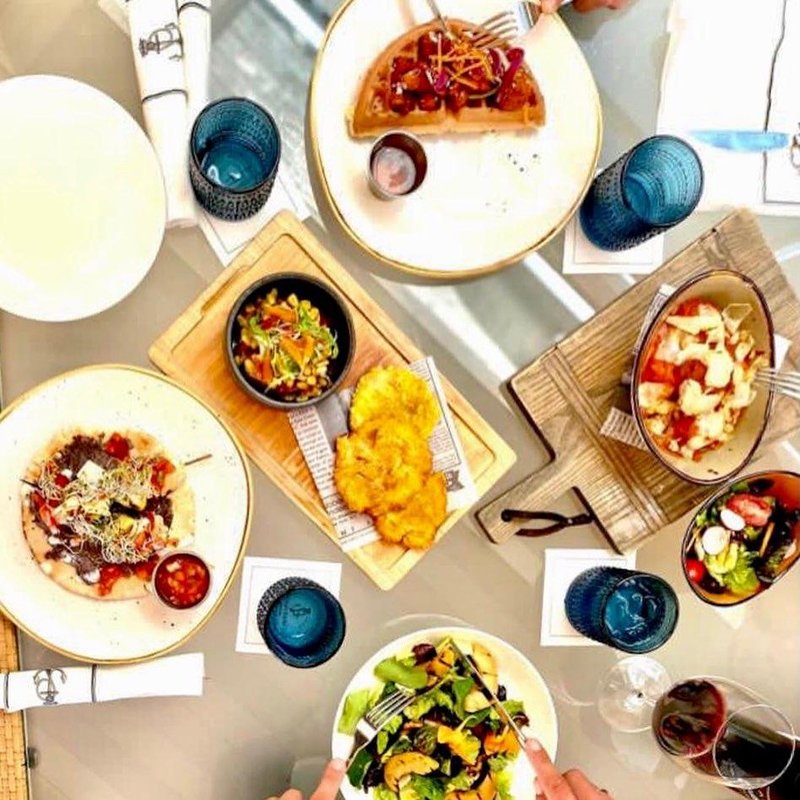 "Sweet treats include Passionfruit Sables, Macarons, a selection of Scones with Bon Maman preserves and Devon Cream. Of course, the tradition of tea wouldn't be complete without savoury nibbles such as Marinated Cucumber and Mint Finger Sandwiches, Melted Brie and Prosciutto Crostini and Torched Salmon on Olive Blinis. A selection of Lot 35 Loose Teas in sachets round out the offering which is available for $99 for two people.
"For leisurely meals making the most of the warmer weather headed our way, Zuill's BBQ – Home Edition offers the best of both worlds: pre-prepared and delicious starters and sides, such as Chef Richard's Zuill famous potato salad and Mac 'n' Cheese, alongside perfectly marinated meat and fish ready for the grill.
"With a combination of Blackened Bermuda Swordfish, Flank Steak, Cajun Shrimp Skewers and Rum BBW Pork Ribs, there's something for the whole family. Each kit will come with careful instructions, ensuring that everyone can be a BBQ expert! Prices for a three course meal for two begin for $120.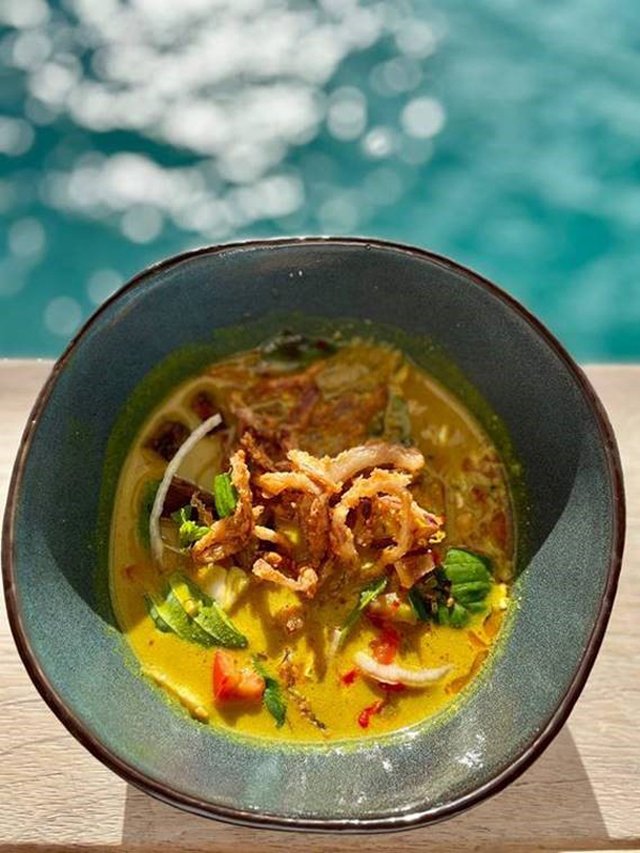 "While Sunday Brunch might not quite look the same right now, there's no need to miss out on one of Bermuda's favourite traditions! Families can enjoy Crown & Anchor's famous offering in take-out form. Each box includes an extensive number of classic menu items from the hotel, including Cornbread, Tex Mex Chicken & Waffle, French Toast, Mac 'n' Cheese and more. Prices start at $125 for two people.
"The hotel's popular Thai take-out is back and diners can enjoy classic Thai dishes such as Chicken Satay with Peanut Sauce, Vegetarian Pad Thai, Catch of the Day Green Curry and Pandan Cake at home. Prices begin at $99 for two people with three courses.
"For those missing their sweet treats in town, The Duchess Café and Gelateria is offering is famously decadent chocolate chip cookies to-go – $3.50 for one and $12 for four.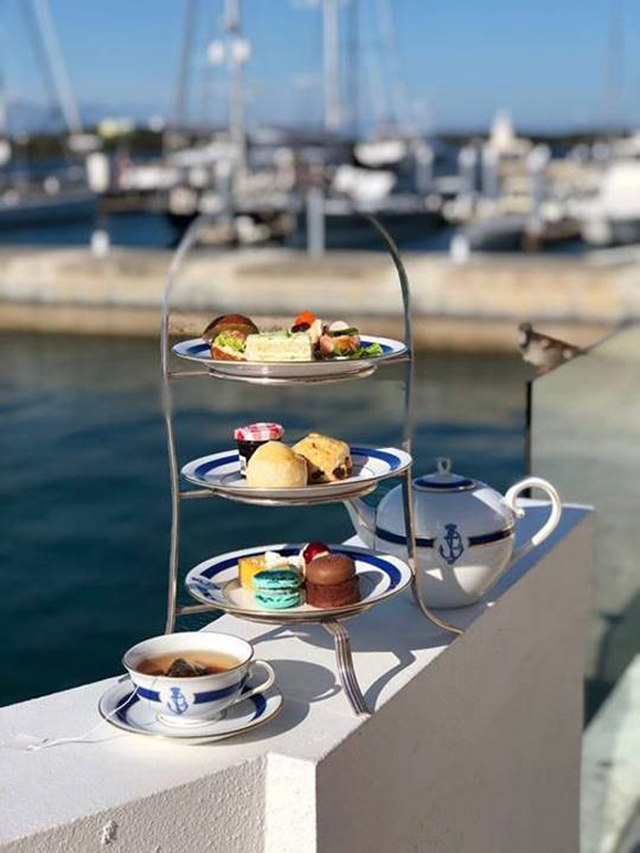 "It's not just the hotel's restaurants that are getting in on the act: Exhale Spa is offering curb side pick-up from its store for its products, including gift cards and skincare – featured brands include EmerginC, Dr Gross & IS Clinical. Orders can be placed by emailing exhalebermuda@fairmont.com by 4pm each day for a next day pick up between 8am-7pm.
"Luxury Gifts Bermuda's stores, For Her, For Him and Resort, located in the hotel's retail wing, will also be offering online shopping with pick-up from the hotel, Tuesdays through Saturdays, 11am until 4pm. To peruse the stores' range of luxury goods and clothing, including brands like Bugatchi, Smythson and Theory visit www.luxurygiftsbermuda.com."
Tim Morrison, General Manager at Hamilton Princess & Beach Club, said: "At Hamilton Princess & Beach Club, we pride ourselves on our creative and delicious offerings from all of our restaurants. In these strange times we are particularly pleased to be able to offer ways to celebrate and explore new cuisines from home."
"To view the menus and to order for delivery or pick-up, diners should download the Sargasso Sea app and view the Hamilton Princess Take Home Boxes."
Comments
comments