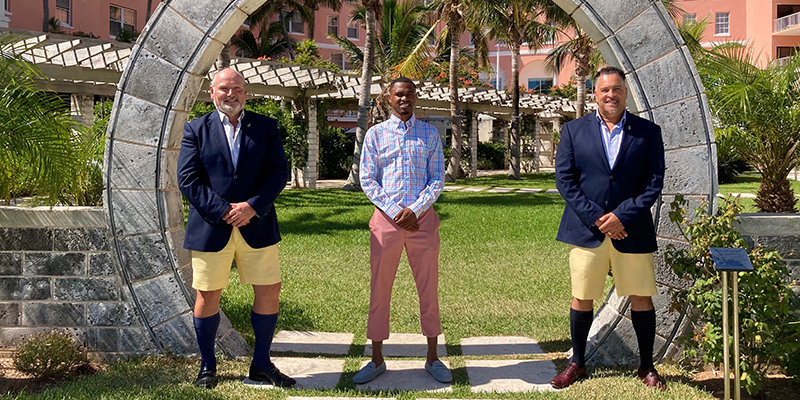 Tah-Mi Williams has been selected by the Hamilton Princess & Beach Club as a Trainee Manager in the hotel's leadership programme.
The comprehensive 18 month programme will see Mr Williams spend time with each team that contribute to the success of the hotel's Food & Beverage programme, learning the ropes of every aspect of management. At the end of the programme, he will graduate to a management role in Food & Beverage and be firmly set on the path to leadership at the hotel.
A graduate of the University of Salford's Business School, with an Associate's degree in hospitality and a Bachelor's in tourism with business, Mr Williams has a proven track record in excelling in hospitality and distinguished himself during the application process. A Certified Tourism Ambassador, he has previously worked for the Bermuda Tourism Authority as a Service Information Provider at their Visitors' Service Centre. Prior hotel experience has included work at The Loren at Pink Beach and at Holiday Inn – Manchester.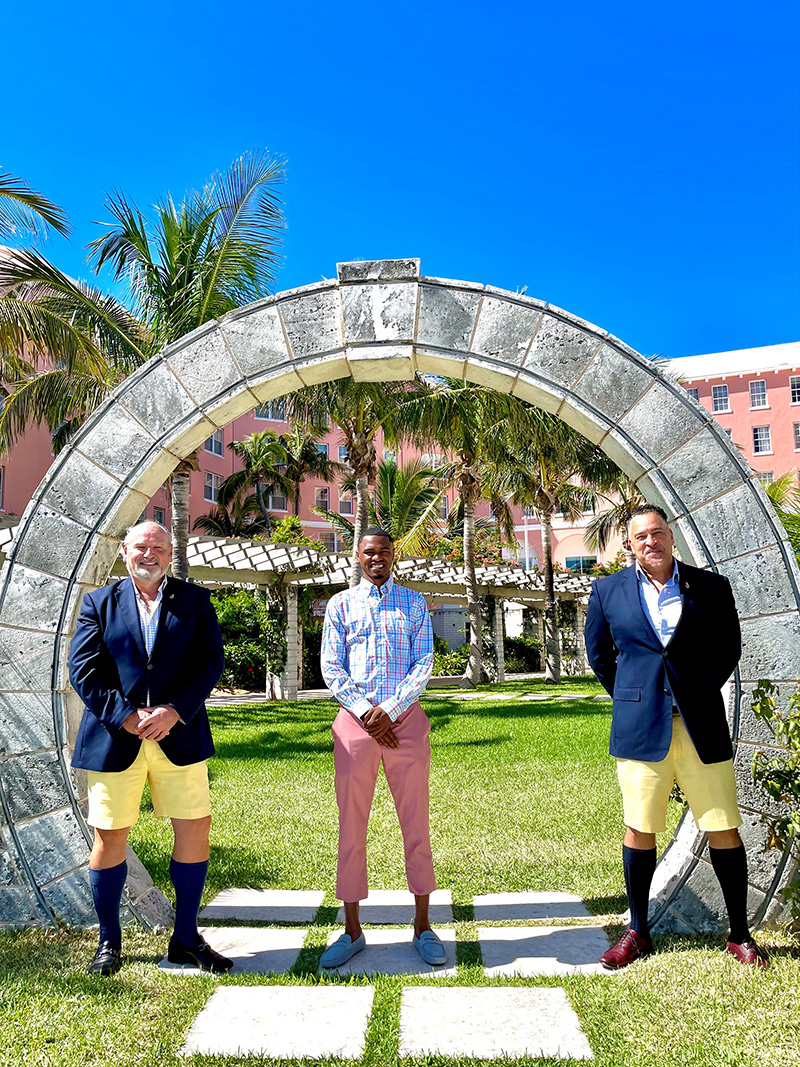 The programme is comprised of four parts which will expose him to the various aspects of the Food & Beverage offering at Hamilton Princess. Mr Williams' first rotation will last eight months and will be divided between the hotel's five outlets: 1609, Crown & Anchor, The Duchess Café & Gelateria, In Room Dining and the Princess Beach Club. Here he will assist the outlet managers in the day to day running of the restaurants, oversee the experience of patrons and ensure that shifts run smoothly.
His second rotation, lasting four months, will be a showcase of the Stewarding and Culinary departments, where he will gain understanding of internal guests' needs and how to meet their expectations as well as getting experience in menu development; content proposals, costing, recipes, and production lists.
The five-month long third segment of Mr Williams' programme will be spent with the Banquets team, who are responsible for delivering the high end events and catering that has come to be expected of the Hamilton Princess. Here he will learn how to plan, organise and co-ordinate functions, and the skills needed to manage such a department, such as forecasting, scheduling, labour control and effective communication with colleagues.
The final rotation, which lasts one month, will be served with the Purchasing & Receiving Department, where all ingredients, equipment and materials that make running the Food & Beverage department are ordered and obtained.
Throughout the programme, Mr Williams will also have regular sit downs with the General Manager and other members of the Executive Committee to review his progress and to have a forum to discuss how Food & Beverage integrates with other departments in the hotel.
Tah-Mi Williams, Food & Beverage Management Trainee at Hamilton Princess & Beach Club, said: 'I'm honoured to have been selected for this prestigious and exciting Leadership Development Programme at the Hamilton Princess & Beach Club. I appreciate that this is an amazing chance to accelerate my career in hospitality.
'I love working in hospitality and meeting new people from all over the world every day: my friends and family have always told me that I'm a people-person and I was destined for this kind of work. My dream is to one day be a General Manager of a hotel here in Bermuda and today I'm taking one step closer to that.'
Tim Morrison, the General Manager at Hamilton Princess & Beach Club, said: "We are thrilled to announce that Tah-Mi Williams has been selected as a Food & Beverage Management Trainee at Hamilton Princess & Beach Club. He has great career ahead of him in hospitality and we are very pleased that it includes the Hamilton Princess.'
'At Hamilton Princess we take enormous pride in identifying and nurturing future hoteliers and tourism champions and we are deeply committed to providing career development and educational opportunities for Bermudians wherever we can.'
Shawn Lekki, Director of Food & Beverage, said: 'Throughout the application process, Tah-Mi demonstrated self-confidence and a can-do attitude as well as an attention to detail that is evident in his excellent customer service which will serve him well in his future. This is an incredible opportunity, during which he will receive an intensive education in everything that is needed to successfully run a Food & Beverage department from the ground up, setting him up for success for a bright future in the hospitality industry.'
Comments
comments