Following its March Women's History Month promotion, Hamilton Princess & Beach Club has donated $3,000 to the Women's Resource Centre [WRC].
The funds were raised from sales at the hotel's Crown & Anchor restaurant, where female team members designed a Women's History Month menu to benefit the charity.
The Women's Month menu items included Chef Cristina's appetizer of 'Grilled Prawn & Vermicelli Rice Noodle Salad', Pastry Chefs Ileana & Ximena's, mango & vanilla tart called 'El Globo', as well as cocktails the 'Bermudian Botox' by Josephine, and a bourbon whiskey-infused lemonade called 'Cheeky Chicks' designed by Charmaine. The restaurant team sold 750 of the menu specials, and $2 of every item purchased was matched by hotel ownership for the Women's Resource Centre.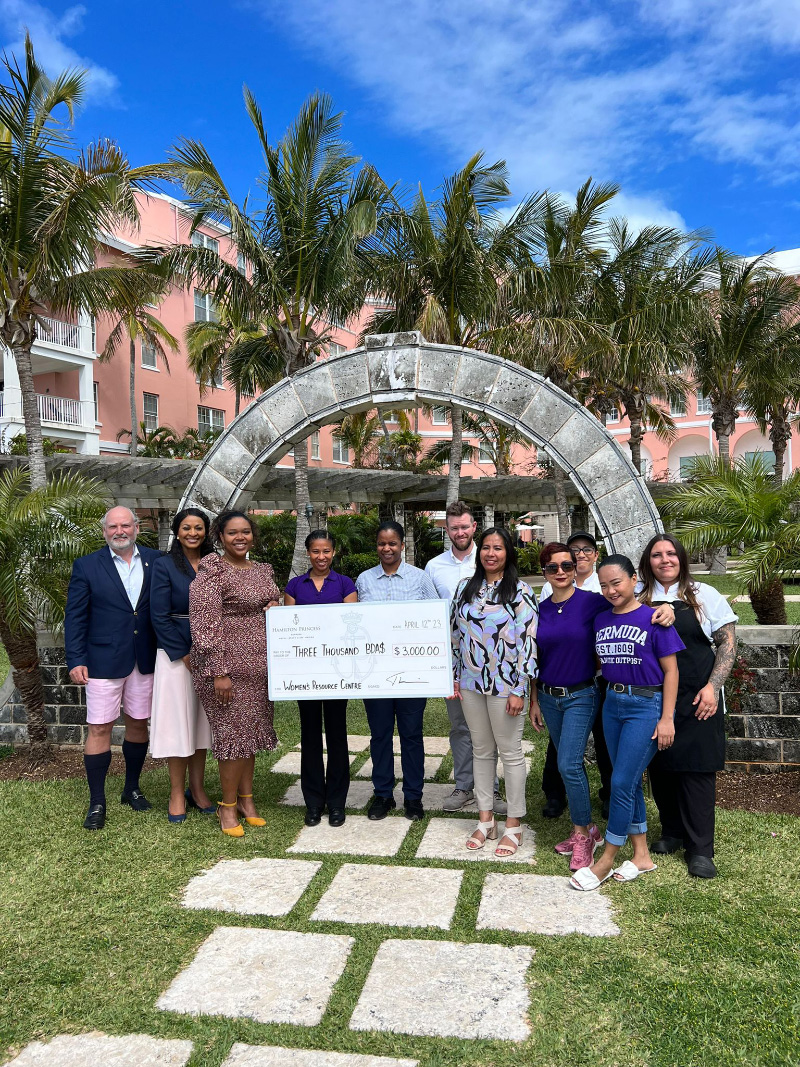 Comments
comments