After being found stranded at Tobacco Bay in St. George's yesterday, a female grey seal — the first ever recorded in Bermuda — was safely transported to the Bermuda Aquarium, Museum and Zoo where she is "currently being observed and cared for in quarantine."
A Bermuda Zoological Society spokesperson said, "This morning the staff of the Bermuda Aquarium, Museum and Zoo [BAMZ] were called to the site of a seal stranding at Tobacco Bay in St. Georges.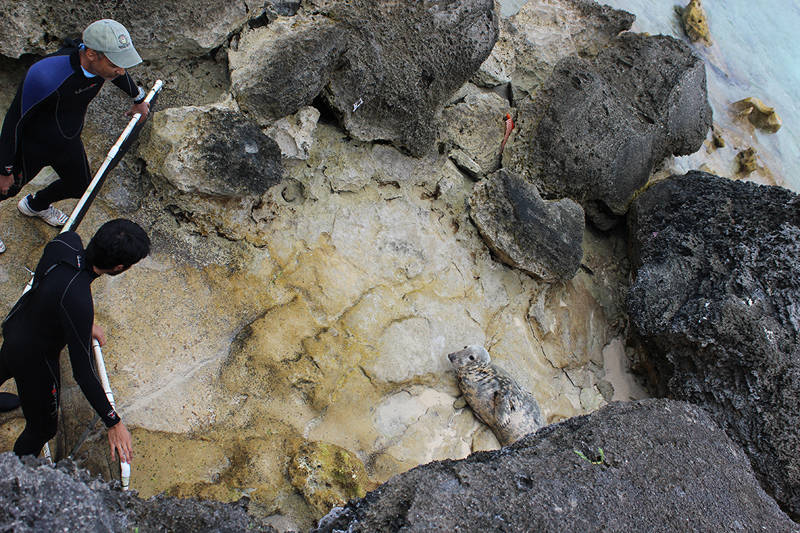 "The seal was initially discovered on the rocks, on the opposite end of the public beach, by a fisherman and staff members of the Government Department of Parks. Upon its discovery, they immediately contacted BAMZ.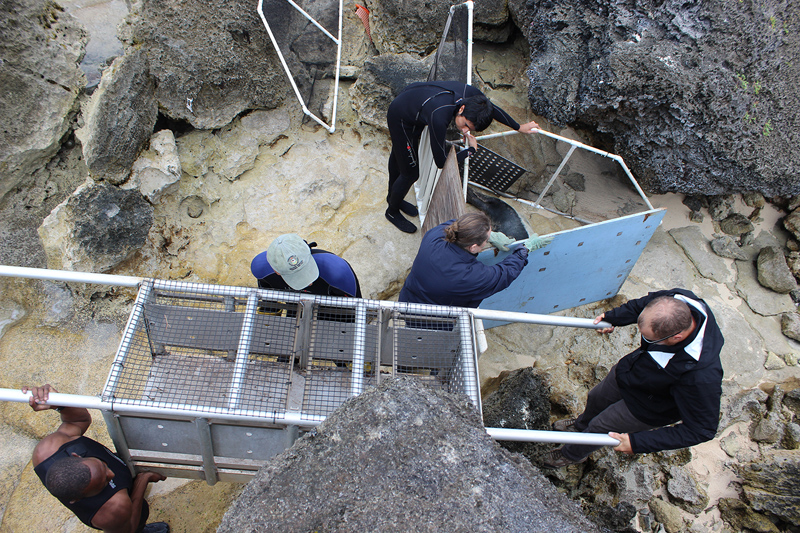 "BAMZ staff members quickly assembled the equipment necessary for a rescue of this nature, and they set out for Tobacco Bay via truck and boat; as they were unsure of the location of the seal, having both water and land access to the animal was necessary.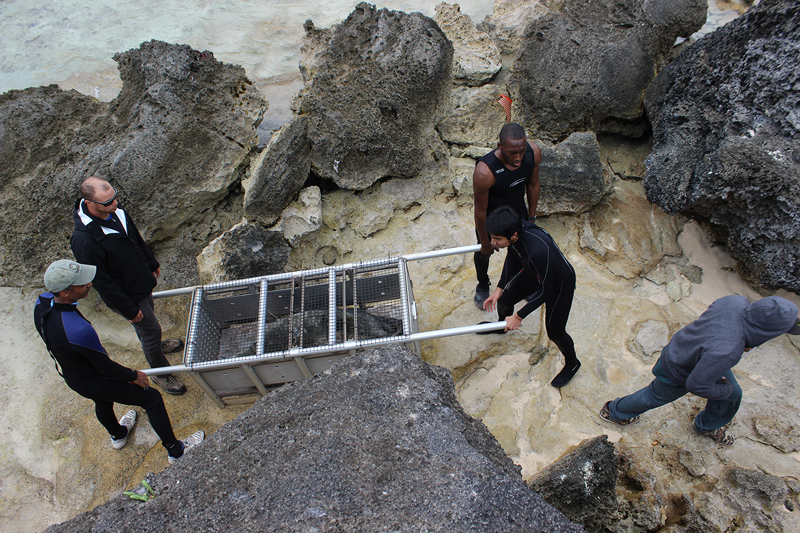 "Upon arriving at the scene, BAMZ staff observed the seal and noted that it was a female grey seal Halichoerus grypus. These animals are typically found on both shores of the North Atlantic Ocean.
"These seals are distinguishable from the resident BAMZ harbor seals by their straight head profile, larger size, wide set nostrils and fewer spots on the body.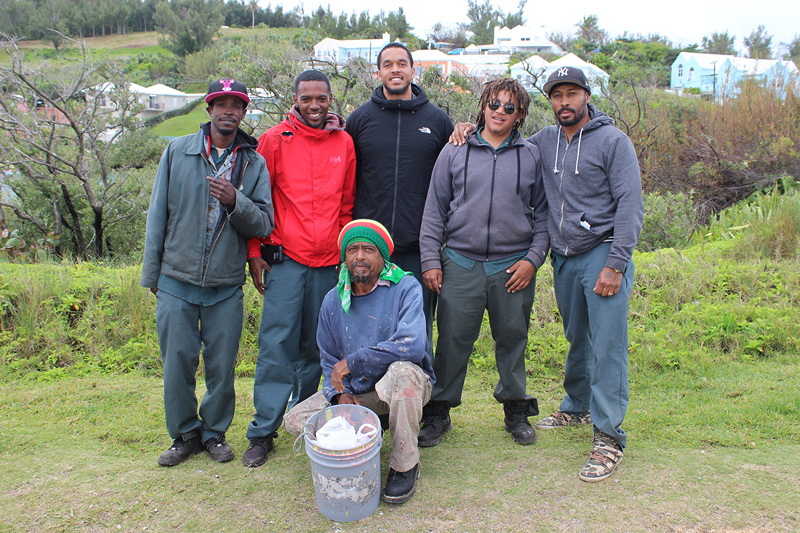 "After assessing the situation, it was determined that rescuing the animal via land was the best option considering its location, which was in a ravine-like tidal pool.
"Using methods that are practiced repeatedly with the resident BAMZ seals, the BAMZ staff members were able to carefully corral the seal into their specially designed seal carrier," the spokesperson added.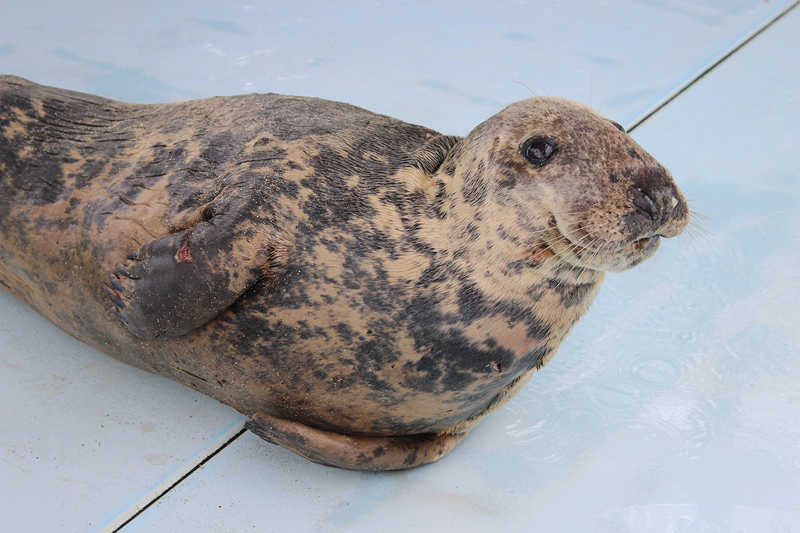 "After the seal was secured, a few members of the public were enlisted to aid in lifting the carrier out of the ravine. Although other BAMZ staff were present, due to the potential for cross contamination of the resident BAMZ animals, they were unable to assist.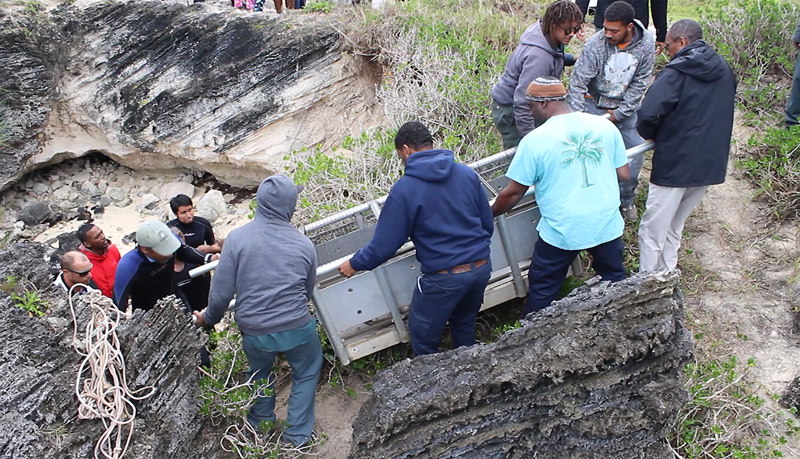 "The seal was transported to BAMZ and is currently being observed and cared for in quarantine.
"Special thanks to the staff of the Government Department of Parks and the fisherman who contacted BAMZ, and to the members of the public who aided staff on the scene."
Comments
comments