Despite covering an area of only 21 square miles, Bermuda still manages to pack in a number of full championship golf courses, giving you a wide variety of options when it comes to hitting the green for a day of driving and putting.
Whether you're looking to perfect your stroke or simply enjoy a care-free day in the midst of Bermudian beauty, the many unique golf courses to be found on the island offer you a variety of ways to spend a day.
From ocean-side courses that allow for a beautiful view of the Atlantic on every hole, to some of the most beautifully sculpted courses in the world, you'll find what your particular game needs here.
For a full list of Bermuda's golf courses, please click here.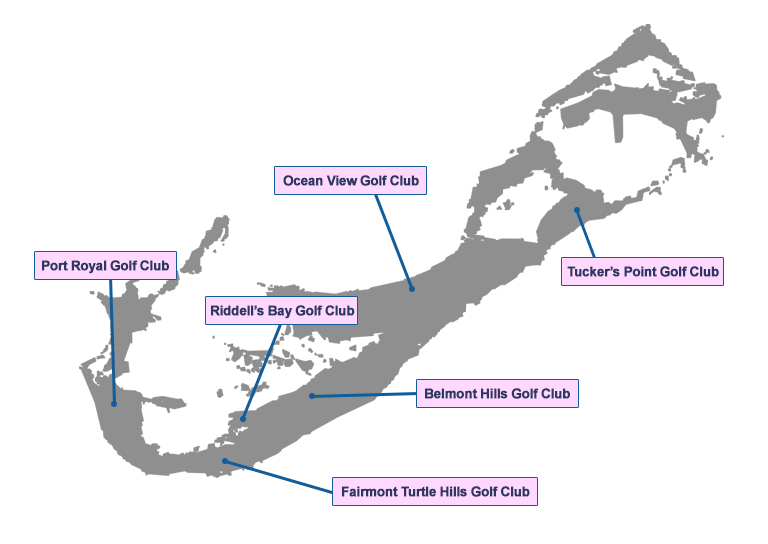 Interactive Map of Bermuda's Golf Course Locations
Comments
comments