CurrentSea Ltd has launched Go-Float Bermuda, which is offering electric boat excursions in a two-seater watercraft off of the West End.
A spokesperson said, "CurrentSea Ltd. is a locally owned company which has established Go-Float Bermuda to offer electric boat excursions in the beautiful calm waters of the West End.
"The Bermudian owners were inspired by the creation of Go-Float – an electric powered sun lounger, which is opening up new possibilities in water activities. After experiencing the product first-hand, and with the desire to offer something that complements the island's existing watersports offerings while also promoting greener living, they decided to embark on this new business venture."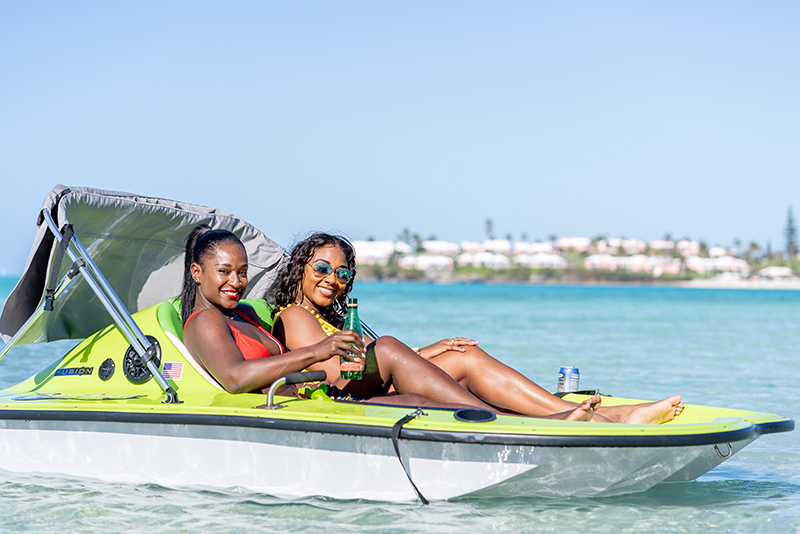 "Go-Float is a two-seater, 100% electric powered watercraft, which is easy to operate, quiet and fun for all ages and comfort levels on the water.
"Locals and visitors are always looking for new and exciting things to do on the water with friends, family, or that special someone. For those who like to be more active, there's kayaks, paddle boards, paddle boats etc. With state-of-the-art technology, these crafts are designed for those who simply want to sit back, relax and enjoy cruising on the water – they glide effortlessly and quietly with the push of a button and a single hand control for steering.
"They also provide a great way to get up close with turtles and other sea life without causing a disturbance. We are thrilled to be introducing this eco-friendly product to the island."
"These comfy two-seater cruisers come in vibrant colors and are fully equipped with a bimini top, small cooler, two beverage holders, Bluetooth/radio stereo system and loads of safety features. Total weight capacity is 500 lbs.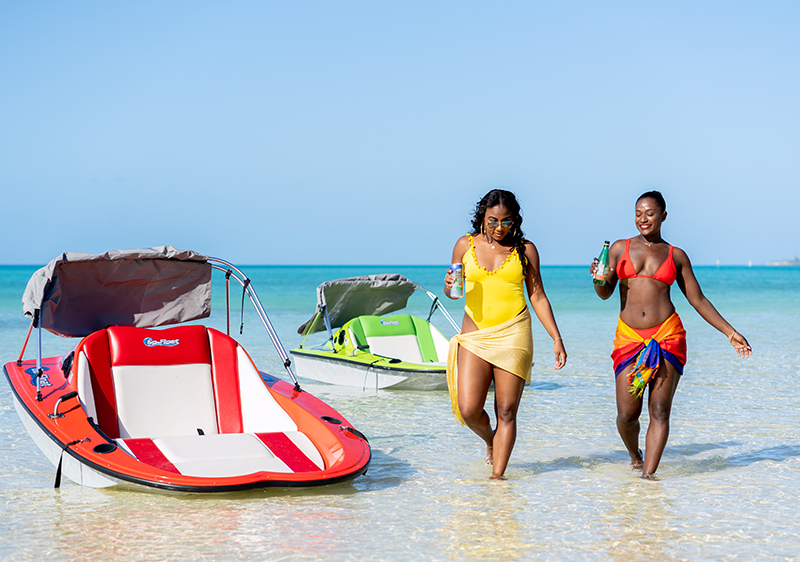 "A standard excursion runs for one hour with availability for single bookings or group bookings up to 18 people. Boat rentals can be customized as well.
"So far we've had a wide range of customers and people interested in the product – locals, cruise ship passengers, vacation rental/Airbnb guests, hotel guests and corporations."
"Go-Float Bermuda is located at Daniel's Head Beach Park, next to X20 Adventures Water Park. For further details and bookings, please contact us at currentsealtd.com or call 441-599-BOOK [2665].
"Also, check us out on Facebook at Gofloat Bda, Instagram at @gofloat.bda, and TripAdvisor at GoFloat Bermuda."
Comments
comments