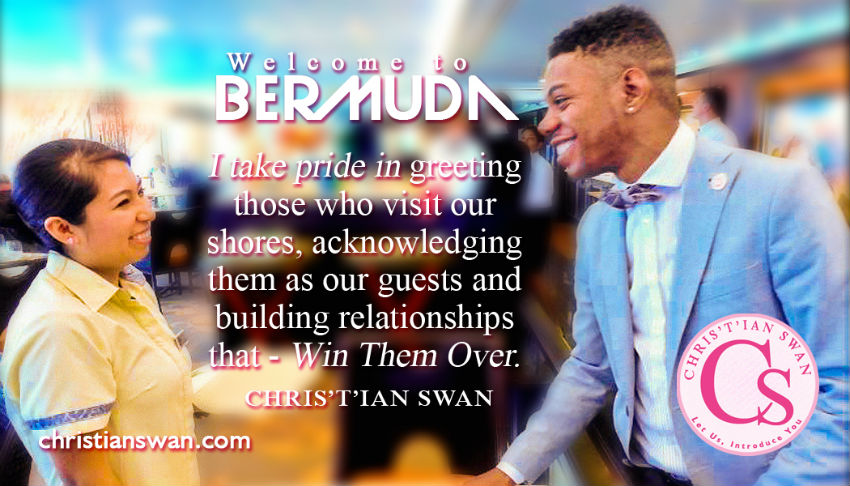 Bermuda is undoubtedly a beautiful place to visit, not only thanks to our pink sand beaches and subtropical climate, but also because of the friendly people who live here, and that friendliness has taken on a life of its own in Chris't'ian Swan, a Bermuda citizen who helps visitors assimilate to their island experience.
Mr. Swan has launched a service aimed at helping visitors to make the most out of their time in Bermuda, offering friendly services that begin during the trip planning phase and carry on through the visit itself.
Whether you plan to fly or cruise to Bermuda, Mr. Swan promises to be your personal connection to the island before, during, and even after your visit, making you feel right at home in our little corner of the globe.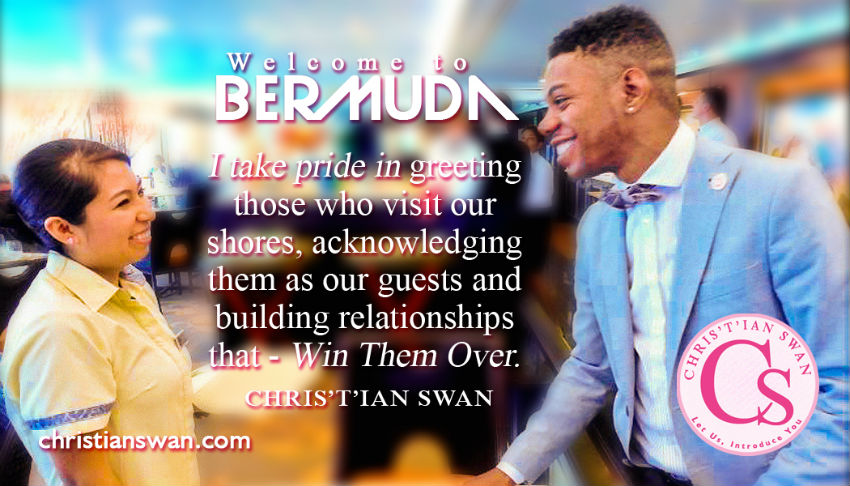 The service provides support to visitors by serving as a contact as you plan your trip, welcoming you to the island, showcasing what it has to offer, and being on-hand to answer questions and provide direction in order to make your time in Bermuda as comfortable as possible.
The service's website says, "Chris't'ian Swan concentrates on guest service and guest support in Bermuda. We take pride in presenting and showcasing the port and its services and providing support to those who visit our shores.
"We appreciate all of our visitors; therefore, when you're in Bermuda, let us know so that we can personally greet you.
"Our position is to create bonds, connect cultures, and provide comfort to those who visit our shores. Those who choose to connect with us can be assured that they have a contact in port; when they connect with us, not only do they become a part of the brand, but they are also able to tell the world that they have a friend in Bermuda."
To make Chris't'ian Swan your Bermudian contact as you plan your next visit, call 1-800-296-SWAN, 1-441-591-SWAN, or 1-441-296-SWAN, or contact him via email at contactus@christianswan.com.
Comments
comments