Carole Holding has once again opened a pop-up shop in the Washington Mall in Hamilton for the holiday season, offering an array of gourmet gift baskets, jams, and rum cakes until Christmas Eve at 4.00pm
The shop is filled with an array of Gourmet gift baskets some ready-made or select from her display of product available.
Carole will design a basket especially for you, and her Bacardi rum cakes may be purchased in four different flavours.
The cakes made to Carole's recipe include the finest fresh ingredients – fresh eggs, butter, Hershey chocolate, strawberries and pecan nuts, and of course different Bacardi Rums.
Grab a jar of her Bermuda Onion marmalade, Carole's Sweet Ginger Jam with Bacardi rum, or Strawberry and Champagne jam for your stocking stuffers.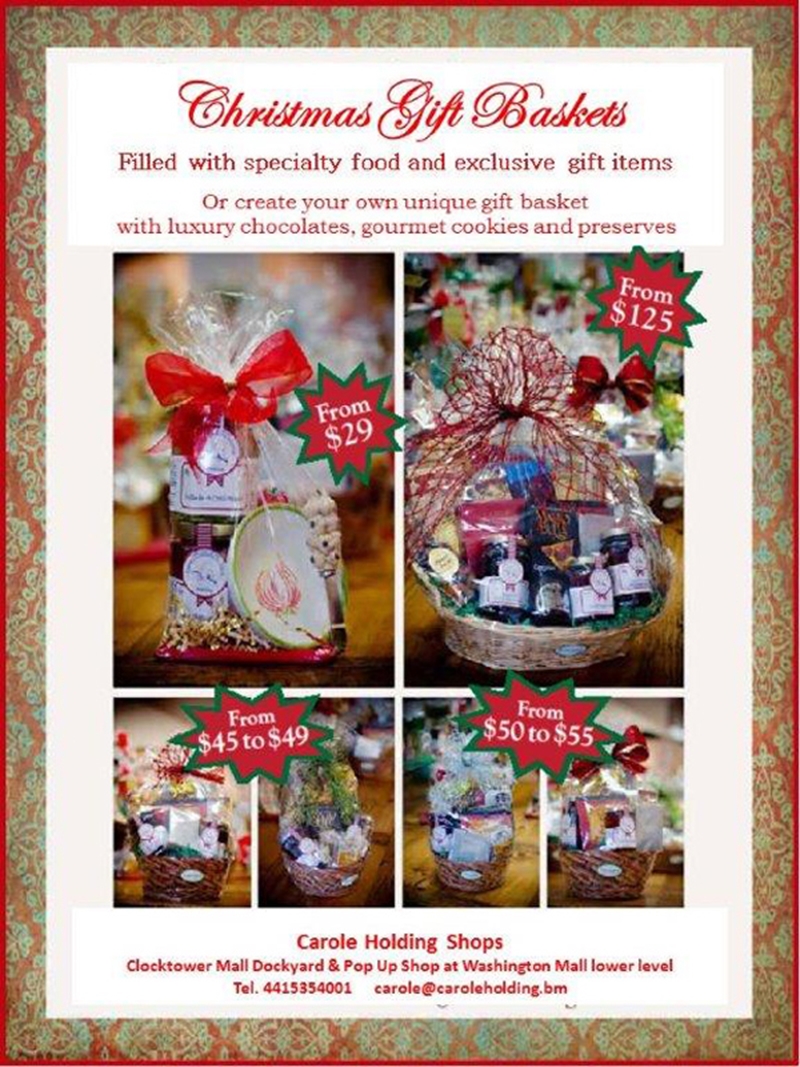 Comments
comments