Both Canadian and American residents in Bermuda celebrated their respective national holidays, marking the occasions of Independence Day and Canada Day with fun-filled events.
Americans and others celebrating Independence Day headed to Morseby Plains in Sandys in order to hear the island's U.S. Consul General read remarks from President Barack Obama, along with food, drinks, snacks, and fireworks.
The event, held this past weekend, was hosted by the American Society of Bermuda, and concluded with a dazzling fireworks display that could be seen over much of the island.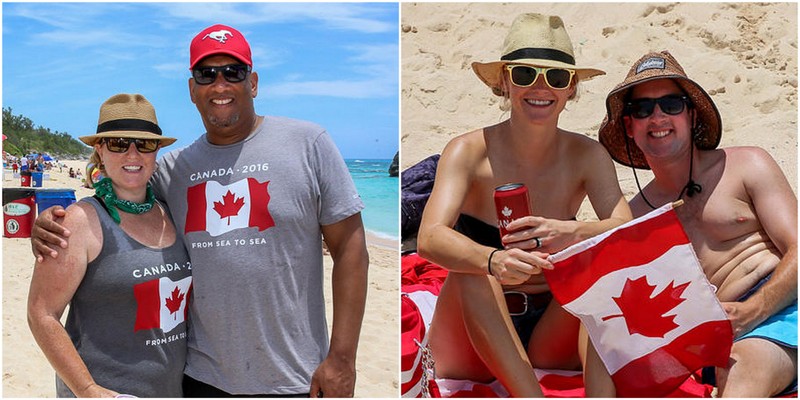 Canadians also celebrated their national pride in a uniquely Bermudian manner, taking to the island's pink sands in holding a BBQ Beach Party at Warwick Long Bay, with crowds of people attending the Association of Canadians in Bermuda hosted event in order to socialize and enjoy food and drinks and friends and compatriots.
Sponsored by local companies Freisenbruch-Meyer Group and CellOne, the ACIB promoted the event as offering Canadian music, Canadian beer, Canadian gear and "lots of Canadians" with prizes, giveaways, drinks, and food, saying before the event that they were looking forward to entertaining "all our Canadian, Bermudian and 'everywhere-else-on-the-planet-you-are-from' friends" in celebration of Canada Day.
Comments
comments