Café4 — which located in the Windsor Place, Hamilton — is offering draw prizes including a roundtrip ticket to New York, $200 Café4 gift card and Brunch for 2 at Fourways for purchasing a smoothie or breakfast valued at $9.99 or more.
A spokesperson said, "Restaurants and cafes are coming up with unique ideas to attract business and recover following the easing up of pandemic restrictions. Fourways restaurant in Paget and sister business Café4 located in Windsor Place, Hamilton are two such examples.
"Café4 is offering a Roundtrip ticket to New York, $200 Café4 gift card and Brunch for 2 at Fourways for simply purchasing a $9.99 smoothie or breakfast valued at $9.99 or more.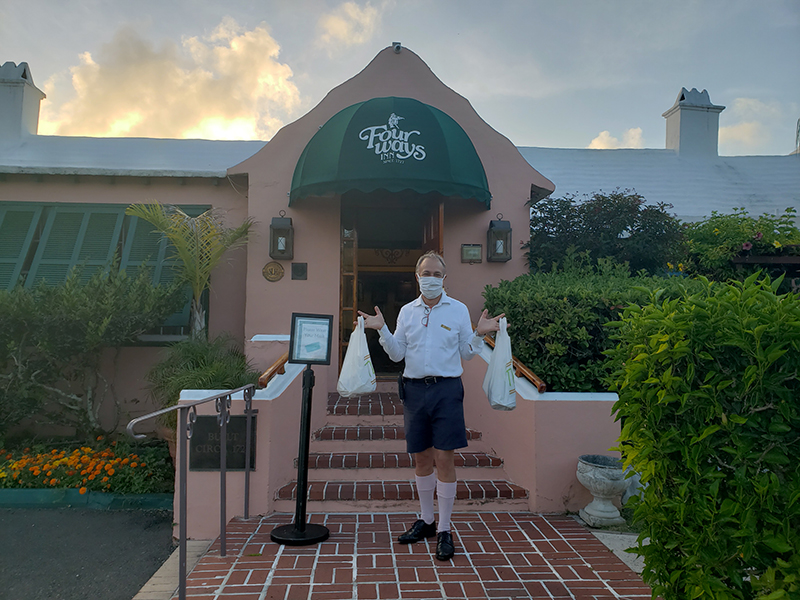 General Manager, Andy Detzer comments, "At first we were going to offer free smoothies and brunch but then decided we need to shake things up and 'go big or go home' as they say. Customers can purchase as many times as they like up until the end of July and increase their chances, the odds are very good to win in a draw like this!"
"Another unique idea of Mr. Detzer's was the first self-serve smoothie bar in Bermuda with the concept, you pick and we blend! Customers get to choose how much of each ingredient they like from over 40 ingredients and then a chef blends their custom creation. A 16oz smoothie starts at only $9.99 with a small surcharge for extras like protein powders," a spokesperson said.
"When the pandemic hit, Fourways restaurant had to re-strategize as caterings and events were cancelled. One of the ideas was to start doing takeout, offering a very pleasant curbside experience at the historic inn. The takeout became so popular that on Mother's Day the restaurant could only do take away Brunch platters to keep up with demand. On Father's Day the restaurant even offered free delivery to Albuoy's Point and Darrell's Wharf so boaters could take advantage of the platters."
Mr Detzer comments, "Our popular Roasting & Sushi Brunch is back but we have kept the take away platters as some people are still not comfortable to dine out despite all of the protocols in place or they want to collect the platters and enjoy on their boat, at home, or at the beach."
He continues, "This Sunday we have a July 4th themed Brunch with all of the favorites from the grill and will be offering a take away platter option. Take away platters need to be ordered by noon on Saturday July 3rd by emailing tim@fourways.bm or by calling 236-6517."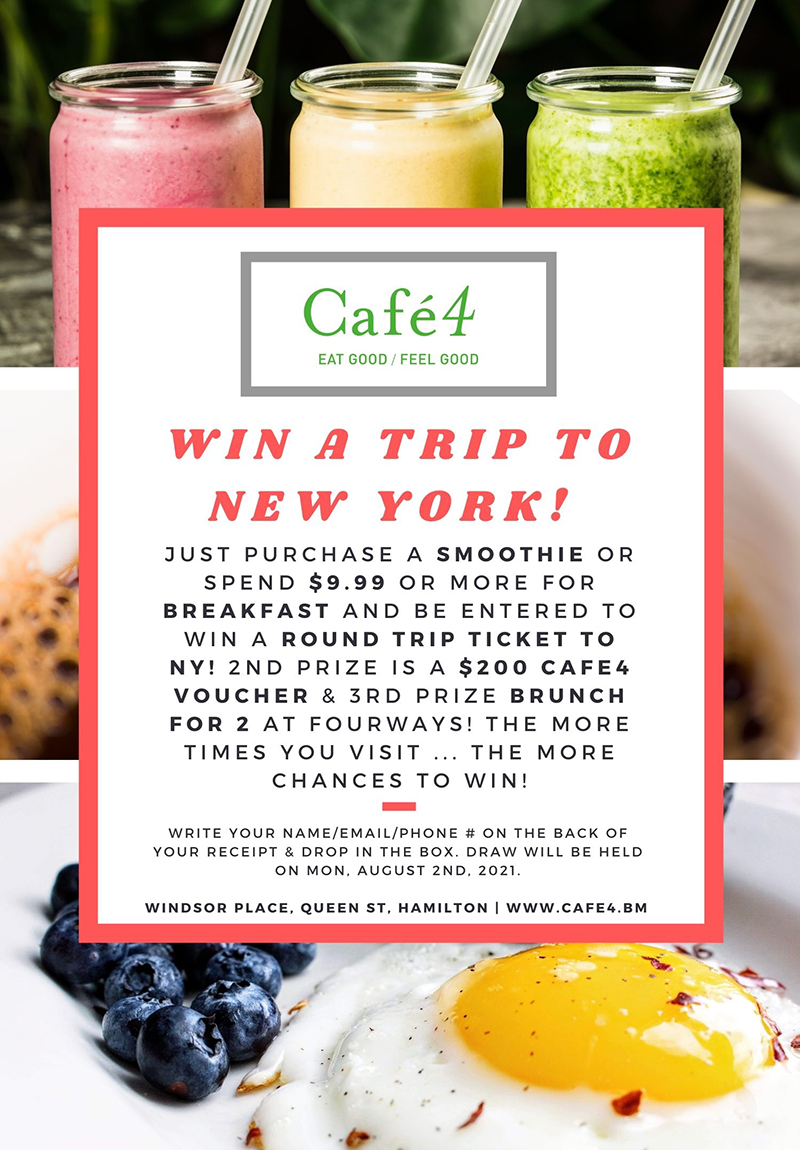 They are also offering 15% off their a la carte takeout menu so customers can enjoy Fourways cuisine from home. Customers can also have Fourways delivered to their door with Sargasso and orders $60 and above receive free delivery.
Mr Detzer added, "Despite food costs increasing we are still offering these specials for customers, a a lot of times it is cheaper to order from a restaurant than buy all of the ingredients yourself and then spend the time cooking and cleaning! We have to be creative in these times and give customers new and improved offerings."
Café4 is open Monday to Saturday from 7:30am to 3pm. Fourways is open Monday to Saturday 6-9pm for dinner and private events and Sunday for Brunch from 11:30am to 2pm. Visit www.cafe4.bm or www.fourways.bm for more information.
Comments
comments